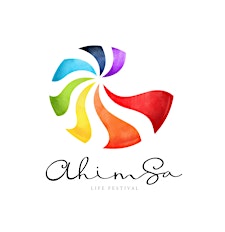 Ahimsa Life Festival
ABOUT AHIMSA LIFE FESTIVAL
Ahimsa Life Festival is a wellness festival that will take place in Publika, Mont Kiara from the 21st to 23rd of February, 2020. Its main intention is to provide a platform that promotes oneness in a harmonious, respectful, and loving manner, and aims to do so through three main aspects: body, mind, and soul. Looking towards the future, Ahimsa Life Festival aims to become the leading wellness event in Malaysia.
The festival itself caters to everyone. It aims to 'reset' the body, using core values of self-love and respect for yourself and others. To do this, Ahimsa Life Festival offers a multitude of activities for all ages and abilities, with the intention that the individual can choose their own way of 'resetting'.
Body reset:
We offer physical ways of rejuvenation, such as Yoga, Breathwork, Bio Resonance, Ayurveda, Pilates, Zumba, Bowen Therapy, TCM, Colonic Irrigation, and Spine & Joint Therapy.
Mind reset:
There are also mental ways of 'resetting' that allows the individual to understand their own mind that we provide. These include Mindfulness Workshops, Meditation, Family Therapy, Poetry Therapy, The Hoffman Process, Substance Abuse Awareness, Baby Sleep Training, Hypnotherapy, and many more.
Soul reset: 
There are spiritual ways of unlocking the soul and channelling inspiration. Through activities such as Reiki, Intuitive Music Programming, Unity, Colour Therapy, Shadow Work, Tarot Card Readings, Twin Flames/Akashic Records, the Simply Success Method, and more, individuals can connect with their inner self.
 It is not just a festival for adults, but aims to be inclusive of all ages. The Ahimsa Fairy Garden and Unicorn Ride is for children to detox in natural surroundings and includes fun events such as crystal picking and a Fairy Party.
ABOUT RAINBOW FAITH SDN BHD
Rainbow Faith Sdn Bhd is the company behind Ahimsa Life Festival. We aim to promote healthier living through creative and spiritual practice, being true to one's self, and living in the moment. Our vision is to achieve balance in life and to spread awareness to others through several avenues the benefits of self-love and respect.
The Ahimsa Life Festival is just the first of our dreams for the future. In time, we want to expand our horizons to include both physical and digital spaces for people who wish to continue their journey of self-reflection. This includes partnering with hotels and retreat centres to implement holistic retreat programmes, as well as an online presence that will provide news related to our brand and other wellness services. We also aim to create a Healing Arts Studio for everyday rejuvenation, where various ways of 'resetting' such as reflexology, yoga, and crystal healing are available in one convenient space.
Sorry, there are no upcoming events