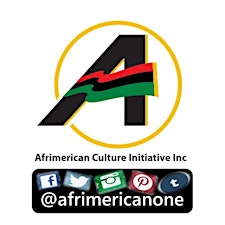 Afrimerican Culture Initiative Inc.
Afrimericanone is a Boston, MA based 501 c 3 non-profit organization.
'Building Cultural Bridges in the African Diaspora through Education, Technology & Travel'.
Our goal is to be the #1 source of African Diaspora Cultural Education in the USA.
Our vision is a multicultural coalition built around African diaspora culture aka Afrimerica.
Visit our website: www.afrimericanone.org
Sorry, there are no upcoming events