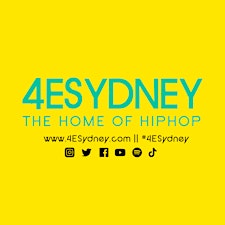 4Elements HipHop Project (4ESydney)
4ELEMENTS HIPHOP PROJECT (4ESYDNEY)
4ESydney utilises HipHop and music culture to foster artistic careers and generate community harmony, engagement and skills development.
We empower youth, artists and diverse communities by:
- Breaking through stereotypes,
- Building positive identity and self-esteem,
- Creating a platform and audience for real voices to be heard, and;
- Establishing innovative pathways to education, training and employment.
4ESydney is the only festival and project of its kind, specialising in HipHop culture and multi artform, interdisciplinary practice. It acts as a meeting ground, a space where community, industry and education meet, to create unique opportunities for the growth and preservation of HipHop culture, professional development and industry sustainability.
The project is made up of a series of industry and community events, mentoring programs and professional development as well as, an annual conference and festival.
For the community, by the community, 4ESydney continues to gradually build a global infrastructure and platform for HipHop in Australia.
Website: www.4ESydney.com
Twitter and Instagram: @4ESydney
Facebook: www.fb.com/4ESydney
Youtube: www.youtube.com/4ESydney
Spotify: 4ESydney
Tiktok: 4ESydney
Sorry, there are no upcoming events