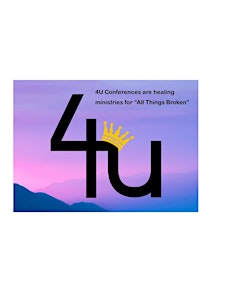 4 U Conferences
Jack & Dee Levens founded 4U Conferences to bring a ministry  of healing for all things broken. 
We believe in teaching the Word of God in order to bring Faith to the people. Faith comes by hearing, and hearing by the Word of God. (Romans 10:17)
We bring 4U Conferences to YOU and for YOU (4U). Our desire is to impart Word based teaching and to empower the Body of Christ to be strong and encouraged in this day and time. At each conference we offer anointed worship music, worship dance, and speakers.
We invited YOU to join us and bring a friend.
Sorry, there are no upcoming events