NYTW EVENTS presents:

CRUISING the CARIBBEAN!!!

For years I have been searching for a Quality Cruise with Fresh Kosher food served daily. Years back, I had gone on 2 amazing cruises, met many singles and had the time of my life, memories that will never be forgotten, and made friends for life. Unfortunately, prices skyrocketed until now!
Now, I bring to you the ability to enjoy all the glory of a true "cruise" experience at affordable pricing and quality kosher food (no need to eat air-line food). As always, ALL Jews are welcome to join - we just ask that you be respectful to all participants.

The cruise is open to ALL Jews, however, we will have special programming for Singles (round robin seating, ice - breakers, professional dating coach and more). Singles with children and families are welcome to join

Join Quality Young Jewish Professionals* from the US & Canada and around the world

for a vacation like no other

10 nights with as low as $189 per night per person + air! ! !

Scroll to the bottom of the details section to see the most awesome excursions you will ever experience.






Rates have been lowered tremendously just for this group!

Enjoy the amazing options listed in the details section below:

I have always referred to a cruise ship as a floating city - 12 HUGE decks! Almost everything on the ship are all included in your price - shows, dance floors, gym, and so much more. Things like the bars, spa, gambling and shops are obviously not:)

Feel free to pick your roommate or we will assign you one. Special foods - not a problem, just let us know when you sign-up.

When the ship stops at its various locations you can see the places on your own or with a group.

Transportation:
The ship leaves Monday evening from Ft. Lauderdale Florida - so feel free to fly in that day or earlier. BUT, Make sure to book your flight now, before prices go up.

CAUTION:Cruises are NOT like hotels. There are no fire sales, no last minute booking etc. The best price is offered NOW and soon to go up.

NOTE: We put a lot of work into making this trip happen. NYTW will not profit from this event - these are the prices we are being charged. Therefore, anyone who books a room not through this website, will be blacklisted from future events, will NOT be able to join our private dinning room, nor our singles get-togethers or joint shore excursions.

NOTE: If the ticket info says "ended" or "N/A" it means we are waiting to confirm availability - feel free to email us

see below for more details regarding this event


Cruise to the CARIBBEAN Prices Going Up any day! ! !
Monday, February 12, 2018 at 11:00 PM

-

Thursday, February 22, 2018 at 6:00 AM (EST)
Fort Lauderdale, Florida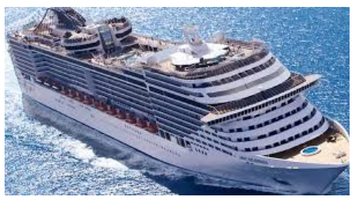 Email to Friends and Colleagues