Zwiększ efektywność w swojej firmie dzięki wdrożeniu DevOps

Thursday, November 16, 2017 from 9:00 AM to 3:00 PM (CET)
Event Details
Zapraszamy na darmowe wydarzenie:
"Zwiększ efektywność w swojej firmie dzięki wdrożeniu DevOps"
Czy wiesz, że nowoczesne organizacje pracujące w dynamicznie rozwijających się branżach potrzebują nowatorskich aplikacji by móc wyróżnić się spośród innych firm na rynku?
Z uwagi na brak odpowiedniego tempa oraz przepływu informacji tradycyjny model pracy oraz programowania produktów IT nie jest obecnie uważany za idealne rozwiązanie.
Aby wyjść naprzeciw potrzebom i oczekiwaniom współczesnego rynku IT weź udział w wydarzeniu "DevOps" i dowiedz się:
W jaki sposób zwiększyć szybkość i efektywność pracy w Twojej firmie dzięki automatyzacji procesów między zespołami operacyjnymi i deweloperskimi;

Jak prawidłowo wprowadzić do Twojej organizacji podejście "continuous delivery";

Jakich narzędzi potrzebujesz oraz jak ich używać, aby pracować zgodnie i efektywnie z metodyką DevOps.
Jeśli jesteś:
Project managerem;

Release managerem;

Programistą;

CEO;

CTO;

Osobą na stanowisku kierowniczym w firmie IT;

Lub po prostu chciałbyś dokładnie dowiedzieć się czym jest DevOps i jak z niego korzystać,
weź udział w darmowym evencie, który odbędzie się:
16.11.2017
Hotel Sofitel Warsaw Victoria
Królewska 11
00-065 Warszawa
Liczba miejsc ograniczona, decyduje kolejność zgłoszeń.
Agenda wydarzenia:
09:00 - 09:30 – Rejestracja
09:30 - 11:00 -

Jira Administration Best Practices

: Marcin Olszewski (InTENSO)
11:15 - 12:00 -

Od zera do wdrożenia - cykl życia zgłoszenia w narzędziach Atlassiana

: Bartłomiej Haliniak (InTENSO)
12:30 - 13:15 -

Dokumentacja produktowa w zespole deweloperskim: Krzysztof Skoropada (InTENSO)
13:15 - 15:00 – Bamboo – Tips and Tricks, Maciej Ląd
Zwiększ efektywność swojego zespołu, poznaj najnowsze metody i technologie, uzyskaj odpowiedzi na nurtujące Cię pytania bezpośrednio od ekspertów z firmy InTENSO.
Jeśli mają Państwo jakiekolwiek pytania, służę pomocą.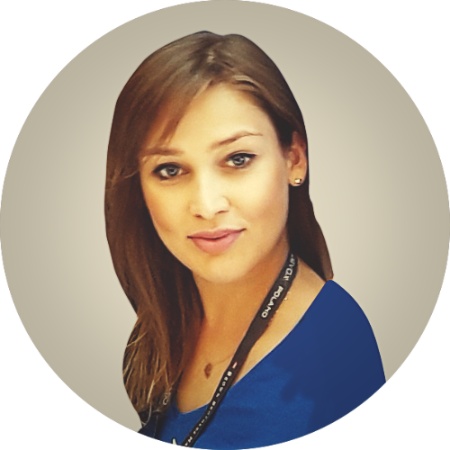 Beata Barczyńska
Business Development Specialist
beata.barczynska@intenso-group.com
https://www.linkedin.com/in/beata-barczynska/
When & Where

Warsaw
Hotel Sofitel Warsaw Victoria
00-065 Warsaw
Poland


Thursday, November 16, 2017 from 9:00 AM to 3:00 PM (CET)
Add to my calendar
Organizer
Wierzymy, że technologia jest fundamentem budowania efektywności biznesowej. Dlatego opisując siebie, mówimy: "Technology Into Performance". Wdrażamy nowe technologie, aby zwiększać efektywność Twoich działań. Najlepszym dowodem na to, że robimy to dobrze jest 5 milionów osób w 64 krajach korzystających z naszych rozwiązań. Dzięki wysokiej jakości pracy wykonanej przez nas, międzynarodowe firmy takie jak: Ferrari, Warner Bros, SONY, Apple i NASA oraz wiele innych, zwiększyło swoją konkurencyjność na rynku.
Dowiedz się o nas więcej: https://www.intenso-group.com/pl/