Description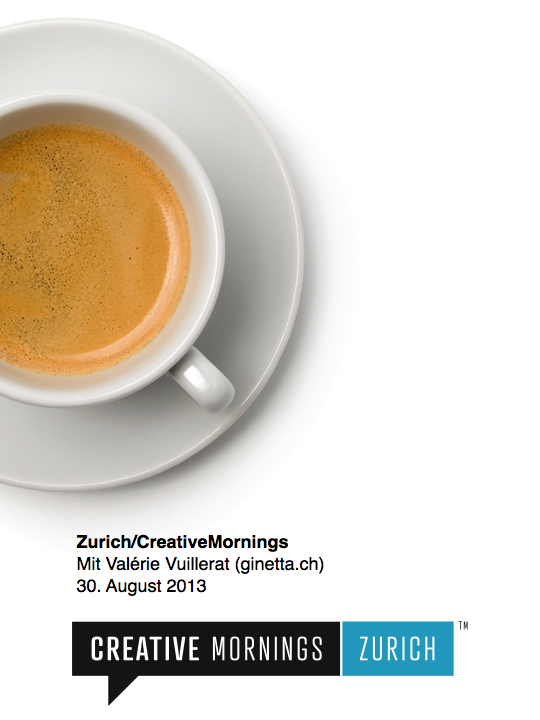 Datum
Zurich/CreativeMornings am Freitag, 30. August 2013, 8.30 - 10 Uhr.
Sprecherin
Frauen an die Macht! Valérie Vuillerat (ginetta.ch) spricht über die Vorteile von gemischten Teams und darüber, was Web-Unternehmen tun können, um für Frauen attraktiver zu werden.
Globales Oberthema: Urbanismus
"Urbanism": Alle SprecherInnen der 40+ Chapter lassen sich Monat um Monat inspirieren und interpretieren ihre Ansichten zum Oberthema. So wollen wir die weltweite Diskussion unter Kreativen anregen und das Netzwerk noch feiner spinnen.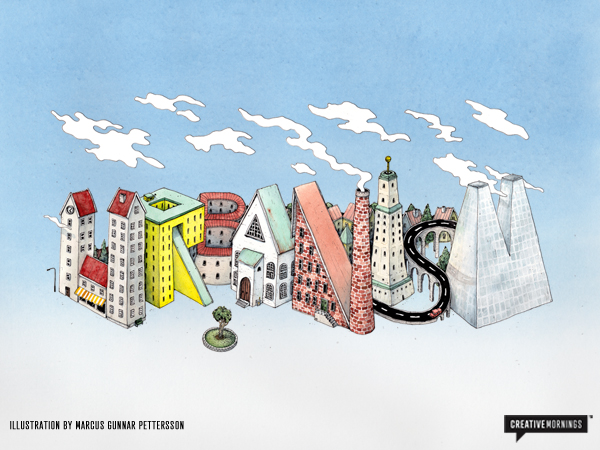 Die fantastische Illustration zum Thema "Urbanism" wurde vom schwedischen Illustrator Marcus Gunnar Pettersson gestaltet: Hipp Hipp und Jens freut sich sehr über und auf Feedback.
Support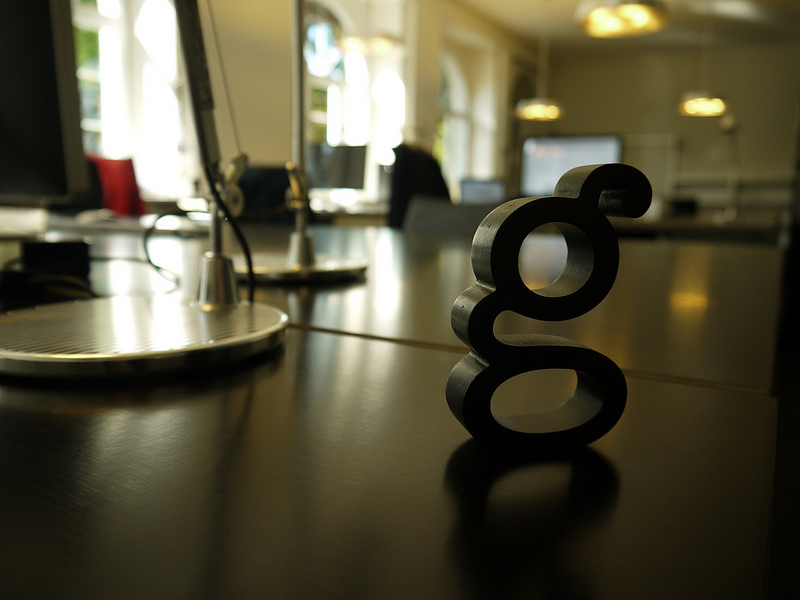 Ganz herzlichen Dank liebes Team Ginetta für die Einladung! Wir freuen uns sehr darüber, ein weiteres Mal bei euch zu Gast zu sein. Ginetta gestalten übrigens benutzerfreundliche WEB & MOBILE APPS, die einfach gut aussehen; true.
Anreise & Parking
Es sind kaum, wenn keine, Parkplätze vorhanden. Aber wieso auch. Perfekt erschlossen mit dem ÖV und wir empfehlen sowieso wie immer den Fussmarsch oder den Tritt in die Pedale.
Anmeldung
Sie können Sich ab Montag, 26. August 2013 - 11 Uhr, für den Anlass frei anmelden.
Abmeldung
Bitte informieren Sie uns im Verhinderungsfall: zurich@creativemornings.com. Wir führen eine Gästeliste und Wartende sind froh um ein freies Ticket. Danke.
Über die CreativeMornings
CreativeMornings sind monatliche Zusammenkünfte kreativer Art. Jeder Anlass beinhaltet eine 20-minütige Präsentation, gefolgt von einer 20-minütigen Diskussion. Die Treffen beginnen um 8.30 Uhr, die Präsentation startet gegen 9 Uhr und alle gehen um 10 Uhr inspiriert an die Arbeit zurück. Dazu Kaffee und Gipfeli: yay! CreativeMornings sind zur Teilnahme frei. Es gibt zur Zeit 40+ Chapters weltweit. Von Arhus über New York nach Zürich: we are family.
Informationen über die nächsten Anlässe
Folgen Sie uns auf Twitter und auf Facebook.
Support
Sind Sie daran Interessiert, die Zurich/CreativeMornings zu unterstützen?
Daniel Frei
freut sich über Ihre Kontaktaufnahme.
Organizer of Zurich_CM mit Valérie Vuillerat (ginetta.ch)
CreativeMornings is a monthly breakfast lecture series originally started by swissmiss in NYC.
The Zurich/CreativeMornings chapter is run by Daniel Frei.
Each event includes a 20 minute lecture, followed by a 20 minute group discussion. The gathering begins at 8:30am with the topic presentation starting at 9:00am and everyone taking off for work at 10am. Zurich/CreativeMornings are free of charge!
///
Be the first to know when r.s.v.p's open up, follow Zurich/CreativeMornings on Twitter and on Facebook.
///
Check out pictures of previous Zurich/CreativeMornings over at Flickr.
Watch Zurich/CreativeMornings videos over on Vimeo. 
View all the taped NewYork/CreativeMorning talks we've put up on the web so far over at Vimeo.