Zumbathon for Postpartum Mental Health - New York 2017

Saturday, May 6, 2017 at 10:00 AM

-

Wednesday, May 31, 2017 at 12:30 PM (EDT)
Event Details
Zumbathon for Postpartum Mental Health
~ Raising Funds and Awareness ~
Please join us Saturday May 6, 2017
for a family friendly Zumba-thon

Lots of fun for a great and important cause
Doors will open at 10:00am and Dancing begins at 10:30am!
Goes until 12:30pm and you can shop a little bit after.
Share the link 
https://zumbathonforppd2017.eventbrite.com


The Zumbathon will benefit postpartum mental health awareness and resources in memory of Cynthia Wachenheim. Cost will be $20 for two hours of dancing. There will be vendors and raffles!
Doors will open at 10:00am, so please come and so some shopping.
Amazing instructors, great raffle prizes, Zumba and fun kids' activities. If you are unable to attend, you can still make a donation. Please join us for a great cause and lots of fun!


May is Maternal Mental Health Awareness month -- come support this important cause with us on May 6th. All proceeds go to create family support, education, and public awareness through Postpartum Support International in New York.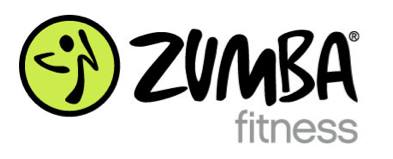 From Karen Wachenheim, Zumba instructor and event organizer:
March 13, 2013 is a day that our family will never, ever forget! It is the day that my sister in law, Cynthia Wachenheim, took her own life due to Postpartum Psychosis. She jumped from her 8 story apartment building window with her infant son attached to her. Miracously, our nephew survived but Cindy did not. We were so shocked as this was not the Cindy we knew and loved. This was her illness that took over mind. It has become our mission to bring awareness to as many people as we can so we can try and help this from happening to others!
I want to make this a celebration of her life. I want everyone to know what a wonderful person she was. She was amazing, warm, smart, down to earth, kind and caring. This is something she would have fought for and helped with. And she loved to dance!! Let's dance and shop with great vendors in her memory. And let's tell the world that Postpartum is real. Let's tell the world it's not necessarily Baby Blues. That there are different severites and that it can be as severe as Pospartum psychosis. And that there is help available for moms, dads, families and friends. And they can get through it. Let's do it for Cindy. Let's do it for your moms, daughters, sisters, aunts, wives, girlfiends!!!
Cost will be $20 for two hours of dancing. There will be vendors and raffles! Doors will open at 10:00am, so please come and so some shopping. Dancing begins at 10:30! Goes until 12:30!
Bring your friends!!
When & Where

Troy YMCA
2500 21st St
Troy, NY 12180


Saturday, May 6, 2017 at 10:00 AM

-

Wednesday, May 31, 2017 at 12:30 PM (EDT)
Add to my calendar
Organizer
Postpartum Support International
Postpartum Support International (PSI) is the world's leading non-profit organization with volunteers around the world dedicated to families suffering from perinatal mood and anxiety disorders, including postpartum depression, the most common complication of childbirth. PSI was founded in Santa Barbara California in 1987 to increase awareness among public and professional communities about the emotional difficulties that women can experience during and after pregnancy. PSI provides support, reliable information, best practice training, and volunteers in all 50 U.S. states, Canada, and Mexico, and more than 40 other countries.
Find our Support Map here. www.postpartum.net/get-help/locations
Zumbathon for Postpartum Mental Health - New York 2017