Description
On June 22, 2019 we will be celebrating Pride Month by hosting a Zumbathon to raise money for PFLAG Philly!
PFLAG; Parents and Friends of Lesbians and Gays, has been saving lives, strengthening families, changing hearts, minds and laws since 1972. The voice of allies is integral to advancing equality. PFLAG Philly's mission is to build on a foundation of loving families united with LGBTQ people and allies who support one another, and to educate ourselves and our communities to speak up as advocates until all hearts and minds respect, value and affirm LGBTQ people.
Zumba total workout, combining all elements of fitness – cardio, muscle conditioning, balance and flexibility, boosted energy and a serious dose of awesome feelings! Zumba takes the "work" out of workout, by mixing low-intensity and high-intensity moves for an interval-style, calorie-burning dance fitness party. Once the Latin and World rhythms take over, you'll see why Zumba is often called exercise in disguise.
Participants of this event are encouraged to wear bright colors and form teams to keep dancing throughout the whole two hour event!
About the Instructor: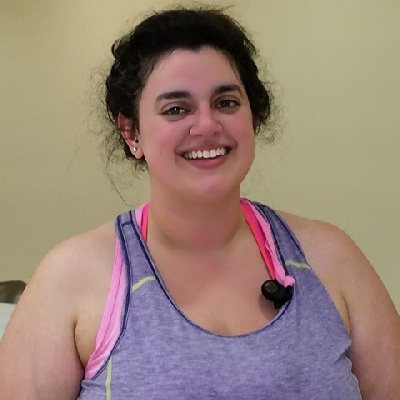 Antonia Camacho lives in Willow Grove, PA, and has been a ZIN™ Member since Apr 2017. She is currently licensed to teach Zumba and is absolutely in love with it! Antonia is dedicated to teaching comfortable and non-judgemental classes. In her own words, "Zumba is one of the few exercises I have stuck with, grown with, and truly enjoy. Zumba is dancing with your friends!" Drop an email at zumbawithantonia@yahoo.com.