Description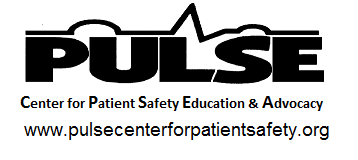 ZUMBA for Patient Safety Awareness Week at Pro Fit!
First timers welcome! No experience nesessary! Families welcome - all ages!
The Pulse Center for Patient Safety Education & Advocacy was founded in 1996 to empower patients and their families to be active members of their healthcare teams and support them through this journey. Research shows that involved and informed patients get better results. Medical errors are the third leading cause of death in the country and cost the economy as much as $20 billion a year.
The Pulse Healthcare Equality Project is dedicated to improving the quality and safety of medical care for patients belonging to at-risk groups: ethnic and racial minorities, those who have certain specific diseases, and those belonging to any vulnerable or discriminated-against community outside the mainstream.
Pulse offers bedside advocacy support, and training of friends and family to be skilled patient advocates for their loved ones. We never charge for our advocacy services.
$15 in advance $20 at the door.