Zumba Fitness Dance - $15 Value FREE (1st Time w/Ticket)

Weekly Event - Every Monday: 7:00 PM to 8:00 PM (EDT)
Event Details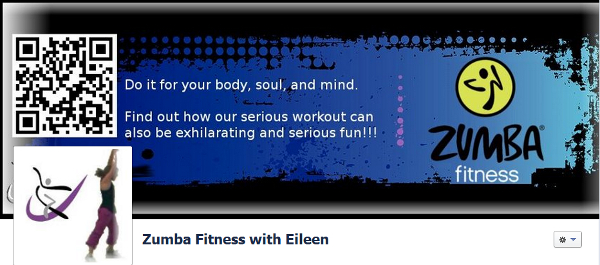 $15 Value for FREE! Come to a Zumba dance-fitness class and learn/see for yourself how students have tracked 1,000 calories burned during class.  Beat the blues, the battle of the bulge, and/or a bad attitude by taking a FREE Zumba dance-fitness class or come to class again for even more fun.  As the American College of Sports Medicine reports, dance-fitness workout Zumba debuts on the top 20 list for 2012.  
FREE TICKET ($15 Value) IS SUBJECT TO SPACE AVAILABILITY: THIS CLASS CAN SELL-OUT SO PLEASE BE SURE TO RESERVE YOUR TICKET and  Click here to receive event and schedule updates.
THIS IS A FREE TICKET FOR FIRST-TIMERS ONLY !
(free tickets subject to space availability; we will e-mail your confirmation evening before class)
Click here to receive event and schedule updates.
See Us On Facebook 
You'll Take Classes Because You Just HAVE To!
"I burned 1,000 calories in my 2nd class of Zumba!" - reported by Marian, January, 2012, as recorded by a calorie counter/heart-rate monitor.
"It was amazing, I loved it!! ... perfect for me" - Marilyn Rios, September 2011
"Great upbeat class!" - Jennifer DePaolo, September 2011
"BEST ZUMBA [CLASS] EVER!" -Lizzie Wheeler, August 2011

"EXCELLENT workout, Eileen O'Donnell was a motivator! Great class and a great instructor." - Leslie Chaet, August 2011

"I loved the latin music & the moves" - Jessica Henderson & Patrick Wheeler, August 2011
"Thanks for teaching the Zumba class. I haven't had this much fun working out ever!!"
-Adrienne Tingley, August 2011
"I really loved Eileen's class [...] she is first rate!"
-C. Beecher, August 2011
"Great :) Like Shakira, Love the energy"
-Elizabeth Silva, June 2011
"Fantastic!! Definately coming back!! Class rocks, All music was amazing!!"
-J. Batista, June 2011
Where
197 Main Street
Suite 201
North Reading, 01864


Weekly Event - Every Monday: 7:00 PM to 8:00 PM (EDT)
Add to my calendar
Organizer
Flava Jam, LLC
At Flava Jam LLC, our vision is two-fold: 1) to fill the world's empty rooms with Zumba® classes, and 2) to provide supporting web and mobile tools and resources for instructors, enthusiasts, and club owners. Working hand-in-hand with Zumba Instructors, enthusiasts, and club owners, together, our goal is to spread the philosophy of health and happiness and of loving everything you do, especially your workout.
Zumba Fitness Dance - $15 Value FREE (1st Time w/Ticket)