Actions and Detail Panel
Zouk Immersion San Diego with Leo and Romina!
Thu, Dec 15, 2016, 7:30 PM – Sun, Dec 18, 2016, 4:00 AM PST
Description
"Zouk is a dancing meditation"
But dont take our word for it--come check in out yourself at one of Leo and Romina's zouk classes here in San Diego!
L & R are two of the most premier zouk dancers in the world! From Brazil, Leo Bruno is an extremely accomplished zouk dance instructor and an expert on physical education in relation to dance. From Argentina, Romina Hidalgo has been dancing zouk lambada for over 20 years. Together they are one of the most sought-after teaching couples for not only zouk but many other latin and Brazilian dance styles. They are both extremely patient teachers who organize classes that are fun, memorable, and include practical applications to all dance forms. DO NOT miss an opportunity to experience dance classes with these two!
Weekend of Zouk Schedule: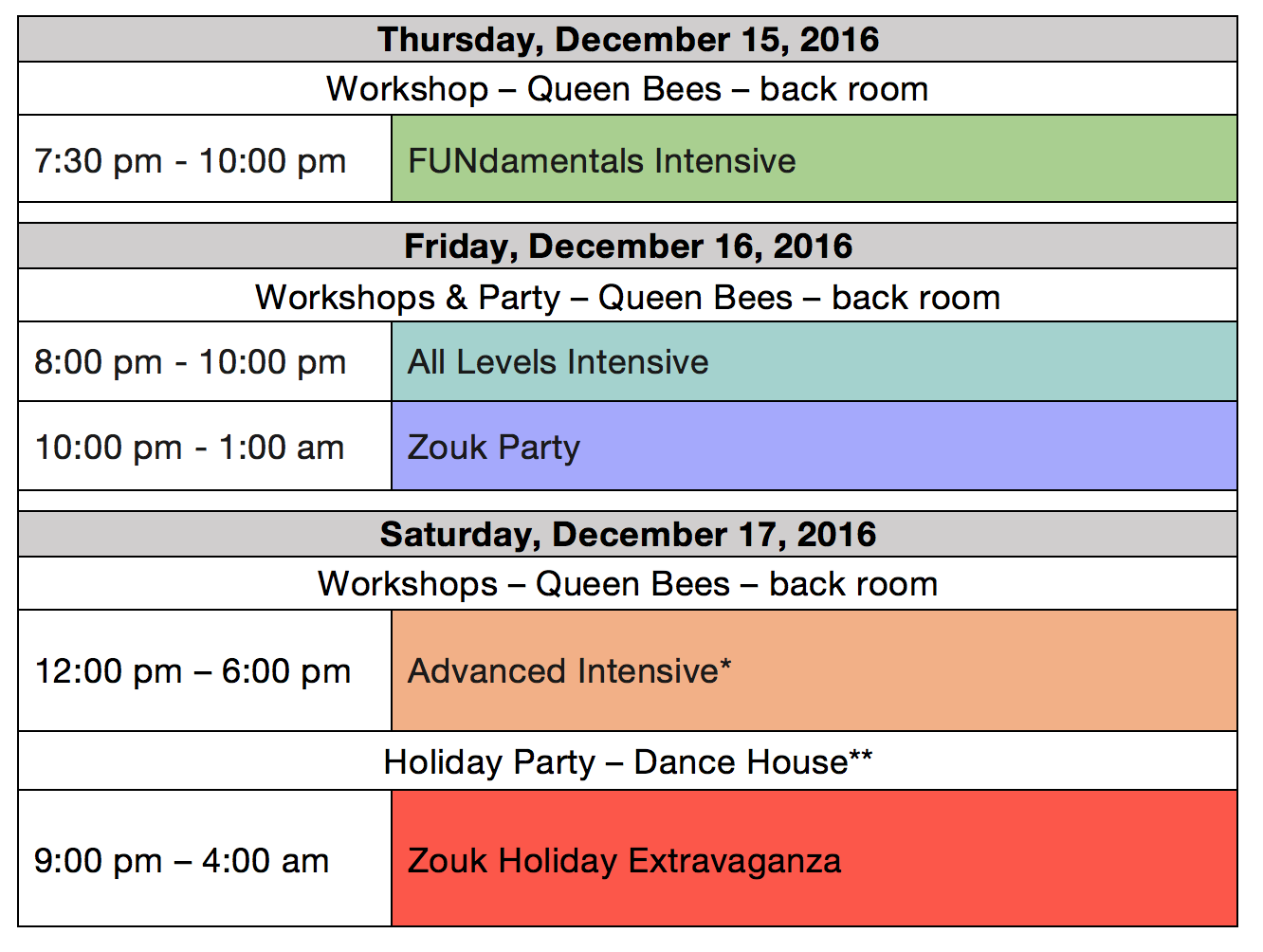 *Advanced Intensive not recommended for absolute beginners
**Dance House is located downtown San Diego: 1466 F St, San Diego, CA 92101


Class Descriptions:
FUNdamentals Intensive: Geared for those with little to no zouk experience, OR those looking to get a refresher on zouk fundamentals. In this class, L&R will break down the basics of zouk steps, musicality, and connection in partner work. Bring your energy, as it will be non-stop movement and fun!
ALL LEVELS Intensive: In this class, L&R will teach zouk combinations and dynamic partnerwork tailored for all levels of dancers. Great for those going to the Friday party and want to add some new moves to their repertoire.
Advanced Intensive: Not for beginners, this Sat workshop will be 6 hours of honing your connection, musical timing, styling, and new lambazouk combinations. This day will definitely *boost* your skills to the next level!
Inclusive Packages: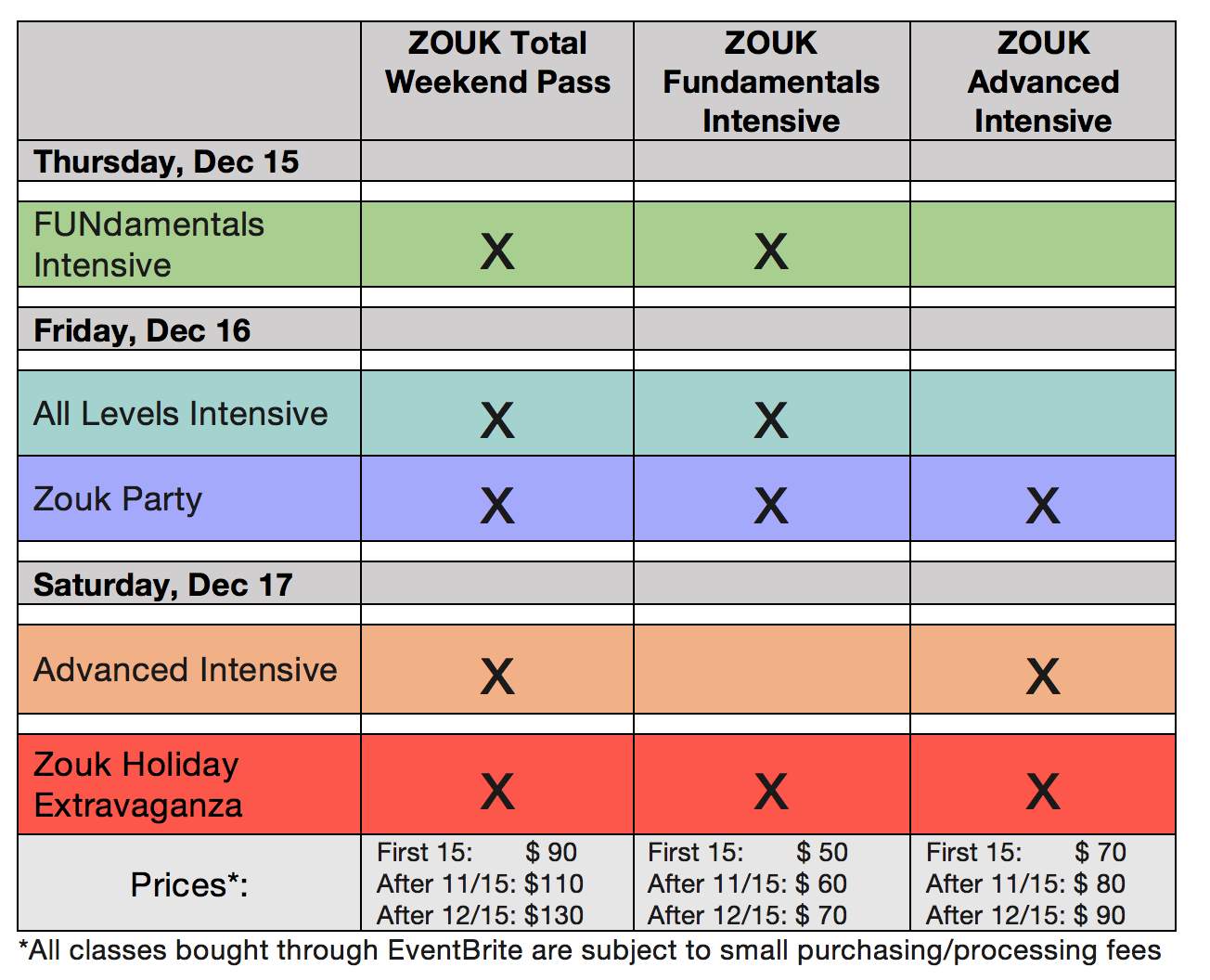 Single Class, Workshop, and Party Prices: