Zostań prelegentem na Jira Day 2018

Wednesday, March 14, 2018 at 9:00 PM

-

Thursday, March 15, 2018 at 8:00 PM (CET)
Event Details
Już 14-15.03.2018 roku organizujemy w Warszawie - na Stadionie Miejskim Legii Warszawa - kolejną edycję największej konferencji w Polsce poświęconej tematyce produktów Atlassian m.in. Jira Software, Jira Core, Jira Service Desk, Confluence, Bitbucket, Portfolio.

Jeśli posiadasz doświadczenie w pracy z produktami Atlasssiana oraz uważasz, że Twoja historia ich wykorzystywania jest wyjątkowa a przede wszystkim praktyczna, podziel się swoimi refleksjami z innymi uczestnikami konferencji. Zostań prelegentem i opowiedz wszystkim jak można zwiększyć efektywność funkcjonowania swojego biznesu.

Zostań prelegentem na Jira Day 2018!
Jeśli jesteś zainteresowany i chcesz poznać szczegóły skontaktuj się ze mną.
Więcej informacji:

Jira Day 2018 jest:

6-tą edycją konferencji na temat produktów firmy Atlassian organizowaną przez InTENSO - IT Experts;

Największym polskim eventem o tej tematyce;

Jedynym tego typu wydarzeniem w Polsce, które organizuje największy w Polsce Atlassian Platinum Solution Partner - InTENSO IT Experts;
Cel Konferencji:

Podczas eventu odpowiemy na pytanie "w jaki sposób zwiększyć efektywność pracy w organizacji przy użyciu produktów Atlassian?" - zaprezentujemy metody praktycznego wykorzystania produktów firmy Atlassian oparte na rzeczywistych przykładach biznesowych.

Razem z naszymi partnerami z całej Europy pokażemy w jaki sposób rozszerzyć funkcjonalności narzędzi Atlassian.

Konferencja dedykowana jest:

Osobom odpowiedzialnym za systemy informatyczne w firmach, które chciałyby poznać produkty marki Atlassian, m.in. Jira Software, Jira Core, Jira Service Desk, Confluence, Bitbucket, Portfolio oraz chciałyby dowiedzieć się jakie korzyści płyną z wprowadzenia tych narzędzi do swojego biznesu.

Zaawansowanym użytkownikom i administratorom produktów Atlassian, którzy interesują się zwiększaniem efektywności ich wykorzystania.

Nowym użytkownikom, którzy chcieliby się dowiedzieć jak wdrożenie Jira może uwolnić potencjał ich zespołu.
W razie pytań, jestem do dyspozycji.

Beata Barczyńska
Business Development Specialist
beata.barczynska@intenso-group.com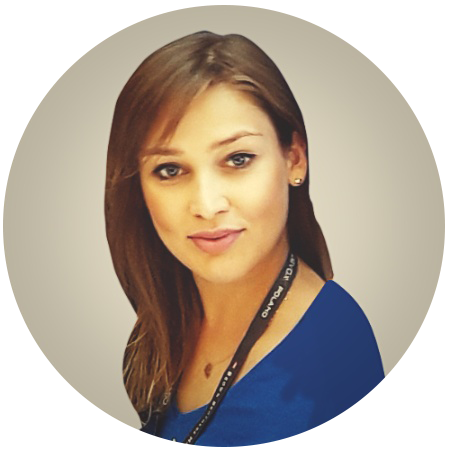 When & Where

Warszawa
Stadion Miejski Legii Warszawa
ul. Łazienkowska 3
00-449 Warszawa
Poland


Wednesday, March 14, 2018 at 9:00 PM

-

Thursday, March 15, 2018 at 8:00 PM (CET)
Add to my calendar
Organizer
Wierzymy, że technologia jest fundamentem budowania efektywności biznesowej. Dlatego opisując siebie, mówimy: "Technology Into Performance". Wdrażamy nowe technologie, aby zwiększać efektywność Twoich działań. Najlepszym dowodem na to, że robimy to dobrze jest 5 milionów osób w 64 krajach korzystających z naszych rozwiązań. Dzięki wysokiej jakości pracy wykonanej przez nas, międzynarodowe firmy takie jak: Ferrari, Warner Bros, SONY, Apple i NASA oraz wiele innych, zwiększyło swoją konkurencyjność na rynku.
Dowiedz się o nas więcej: https://www.intenso-group.com/pl/