About this Event
IN OUR OWN WORDS is always magical. Every month we gather something extraordinary happens. Those in attendance walk away empowered, motivated, and reaffirmed. This month will be no different. FOUR amazing writers will be reading. Come hear their truths!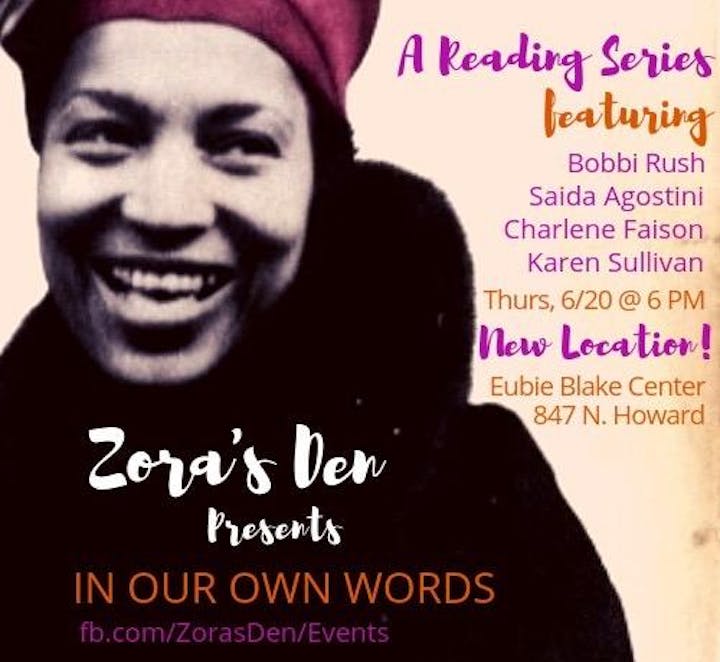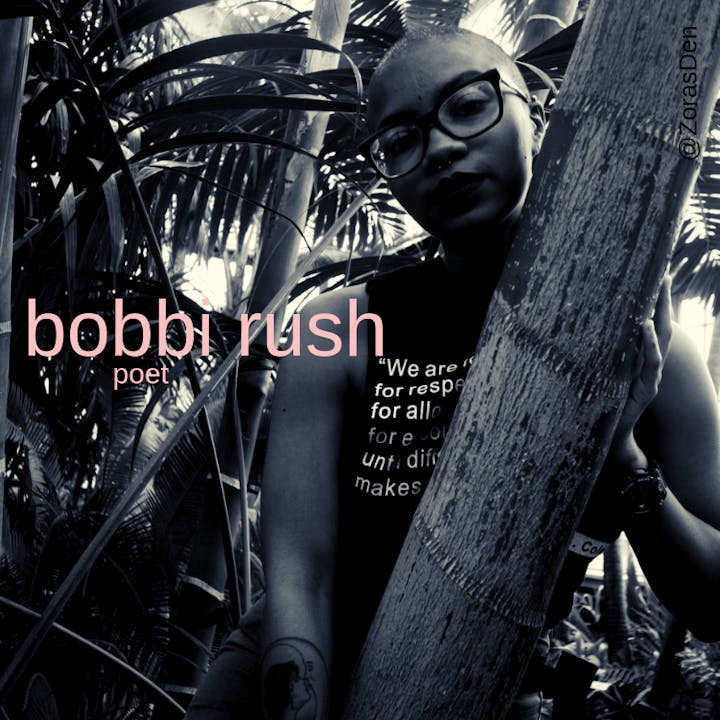 BOBBI RUSH is a writer from Baltimore, Maryland. She's been writing for 12 years of her life. She turned to journaling at the age of 15 to help cope with the death of her Mother. She had no idea she was nurturing a true passion. Bobbi created The BlueFaceProject, a home base for the writing she produces via her WordPress site.
She's a self-published author of 2 books. 'Words (Feeling... Feelings)', which speaks for someone who's ready to understand themselves and the world around them. A book filled with self-talk, poetry and prose. 'PUSSY', her ear catching, 2nd self-published book is in the tone of a young woman who's been speaking herself into existence.
Bobbi has written for local Baltimore publications such as Tortilla Gurl, BMore Art and True Laurels. She's avidly read the many voices of black women writers for 5 years and hopes to keep nurturing her own personal language.
#HearHerTruth #ZorasDen #BlackWomenWriters #SisterCircle#ReadingSeries #Baltimore #TheEubie
Stay in touch with BobbiRush's work:
IG: @bobbirushh
FB: BobbiRush
Bobbiblueface.wordpress.com
________________________________________________________________________________________________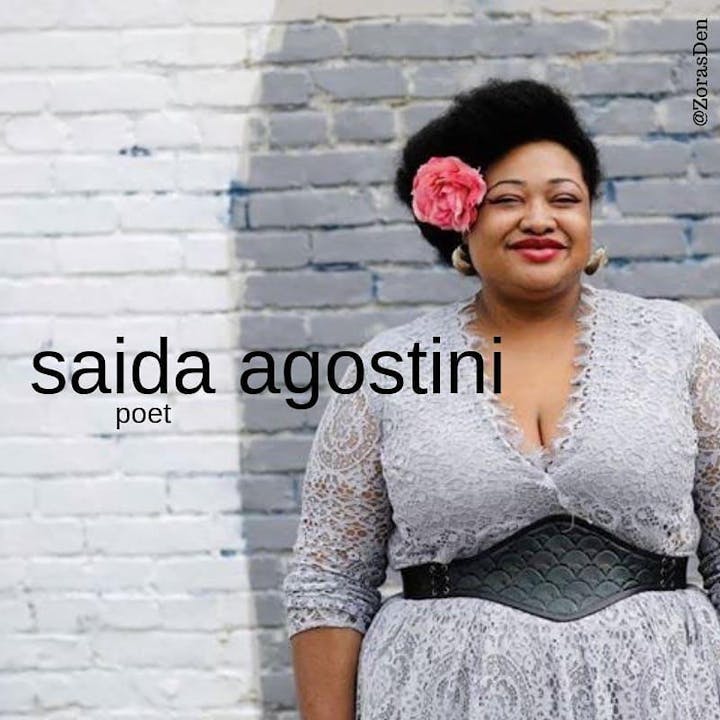 SAIDA AGOSTINI is a queer Afro-Guyanese poet and activist. Her work is featured in Origins, Drunk in the Midnight Choir, the Black Ladies Brunch Collective's anthology, Not Without Our Laughter, the Baltimore Sun, pluck!, The Little Patuxent Review, and other publications. She has received support for her poetry from Cave Canem, the Blue Mountain Center and other institutions. Other honors include the award of a 2017 Ruby grant to support the development of her first full-length collection of poems, let the dead in.
#InOurOwnWords #ReadingSeries #ZorasDen #BlackWomenWriters #Baltimore #SisterCircle #EubieBlakeCenter
________________________________________________________________________________________________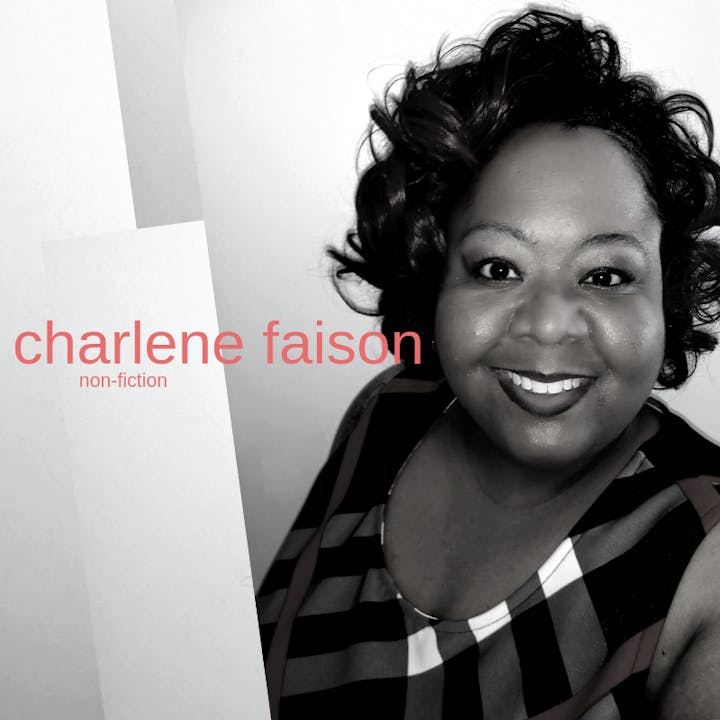 CHARLENE FAISON was born and raised in Washington, D.C. She began writing at a very young age. In elementary school she was one of thirteen runners-up in a citywide essay contest. In junior high school, an English teacher saw her potential and encouraged her to apply to Duke Ellington School of the Arts' Literacy and Media Arts program. Charlene applied, was accepted and has regretted not going since the day she decided not to go!
In high school, her aptitude for writing was seen by yet another English teacher. Charlene recalls the teacher writing on one of her journal entries "Save your stories. Don't throw them away. You have talent." Another entry, the teacher wrote, "Good careful writing. Your style is much like Maeve Binchy in Circle of Friends."
Charlene is a 2019 graduate of University of Baltimore's Creative Writing and Publishing Arts program. She also holds a B.S. in Corporate Communication.
Her work has appeared in Welter, University of Baltimore's literary journal, and Bye Bully Bye by Christy Greene. She lives in Baltimore with her husband, her son, and her emotionally supportive cat, Mittens. Who Said I Ain't Wise is her first book.
Charlene's future writing plans include breathing life into those journals entries she's held on to for more than 25 years.
#InOurOwnWords #HearHerTruth #ZorasDen #BlackWomenWriters #SisterCircle #ReadingSeries #Baltimore #TheEubie
________________________________________________________________________________________________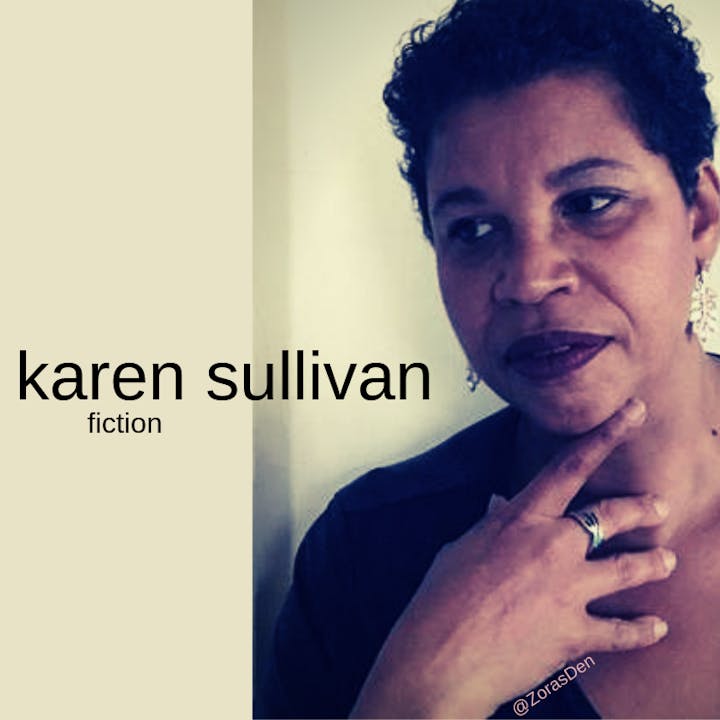 KAREN SULLIVAN is a fiction writer from Baltimore Maryland. She started writing poetry for her family as a young child and graduated to writing short plays for her friends and songs for a local band.An avid reader, she was always a lover of romance fiction however, the fairy tale always ended with the blonde or the red-head finding love. It was never the women who looked like the women she saw in her home, in her west Baltimore neighborhood, or for that matter in her mirror. She started to write with the belief that Black women deserved the fairy tale. They deserved to be swept away—even if it was only for 200 plus pages in a book.
Discouraged by a lack of support for her choice to be a creative and also for her choice of genre, Karen tabled her writing for almost 25 years. The feeling that something was missing gnawed at her until she one day asked the question, "what do I love to do more than anything that I was born knowing how to do?" After more than a year of soul searching the answer was clear: WRITE.
She dusted off her notebooks and after connecting with other Black women who shared her passion, landed happily in Zora's Den where with much support she is poised to have her writing published for the very first time in the upcoming Zora's Den anthology.
#InOurOwnWords #HearHerTruth #ZorasDen #BlackWomenWriters #SisterCircle #ReadingSeries #Baltimore #TheEubie