Location
Busboys and Poets
2021 14th St NW
Washington, DC 20009
Description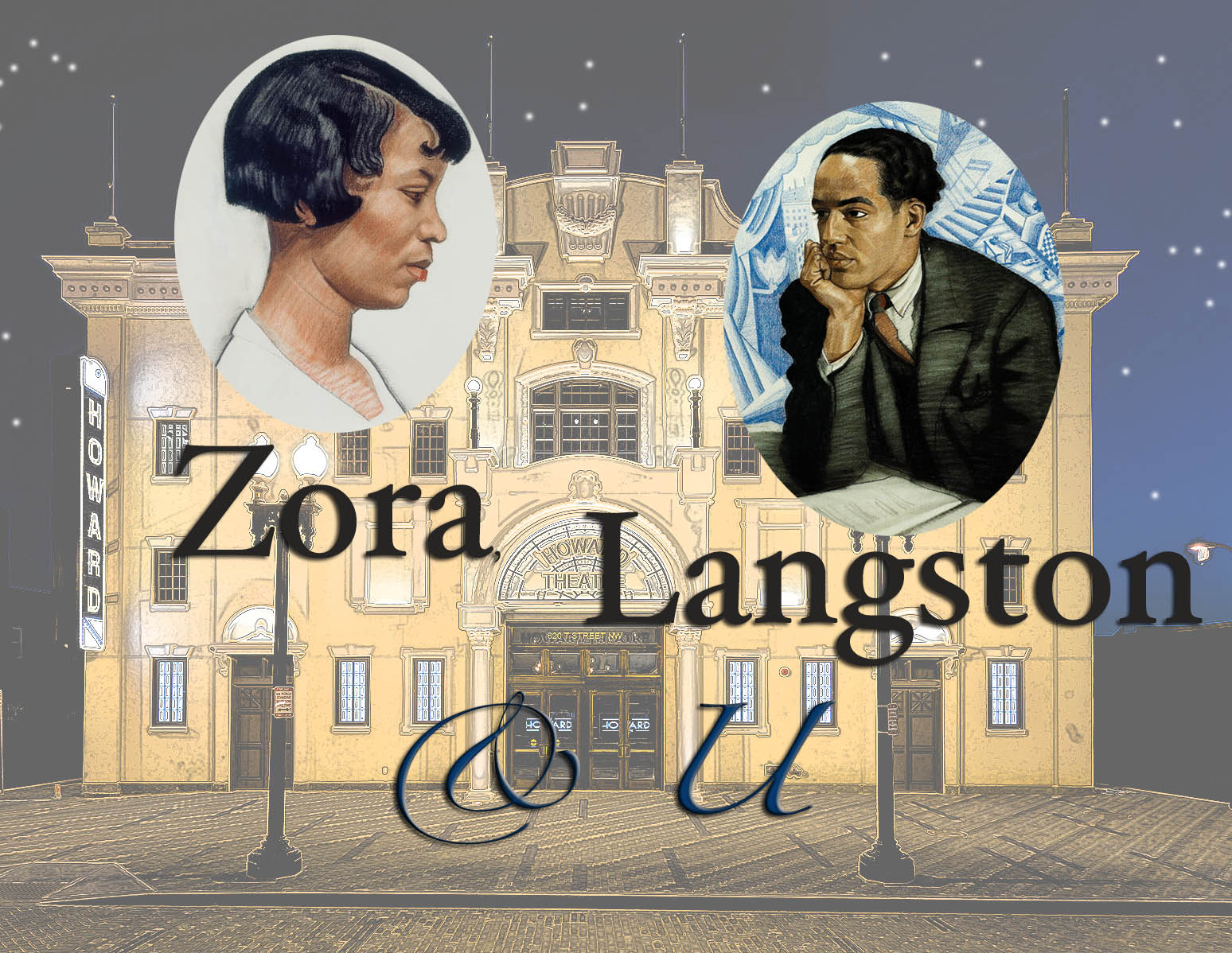 Imagine two bright young writers Zora Neale Hurston and Langston Hughes arriving in the U Street corridor and Shaw neighborhoods today. What would they recognize of the DC they knew then -- nearly 100 years ago? What changes would they embrace now?
Zora and Langston were on the D.C. scene from 1919 – 1926 before becoming giants of the Harlem Renaissance. Native-born E.K. Ellington, aka "Duke" was becoming a local musical celebrity.
These artistic icons provide a thematic back drop for a walking tour highlighting cultural life along the U Street corridor, Howard University, and Shaw after World War I and into the Prohibition era -- a time of great change in the segregated capital city.
You'll start the tour in the Hughes-themed Langston Room at Busboys and Poets with a continental breakfast and pictorial overview (including rare photos of Edward Kennedy "Duke" Ellington in his teen years). The walk tour begins from the Zora-themed Eatonville Restaurant and explores U Street, Howard University, the site of Griffith Stadium, the Howard Theatre, and next door where The Right Proper Brewery is installed in the old Holliday's Pool Hall. Meet and enjoy hospitality from local businesses and their owners including Uprising, the new muffin shop in the area that was once bakery row. They are part of the recent wave of change in the city. You'll hear stories and sample the flavor of these city blocks that made Washington, DC a cultural and social magnet for Zora, and gave Langston "The Weary Blues."
Tour lasts 3 hours with stops.

Ticket price includes a donation to support the programs of the Humanities Council of Washington, DC and their mission to celebrate the vibrant tapestry of culture in the Nation's Capital through humanities programming and grants. Visit http://www.wdchumanities.org.
Recommended gear: hat/cap to shield from sun; bottled water; comfortable walking shoes. The tour will include accessible sites.
Tour will take place Rain or Shine. Also please see "The Fine Print" below.
TOUR GUIDE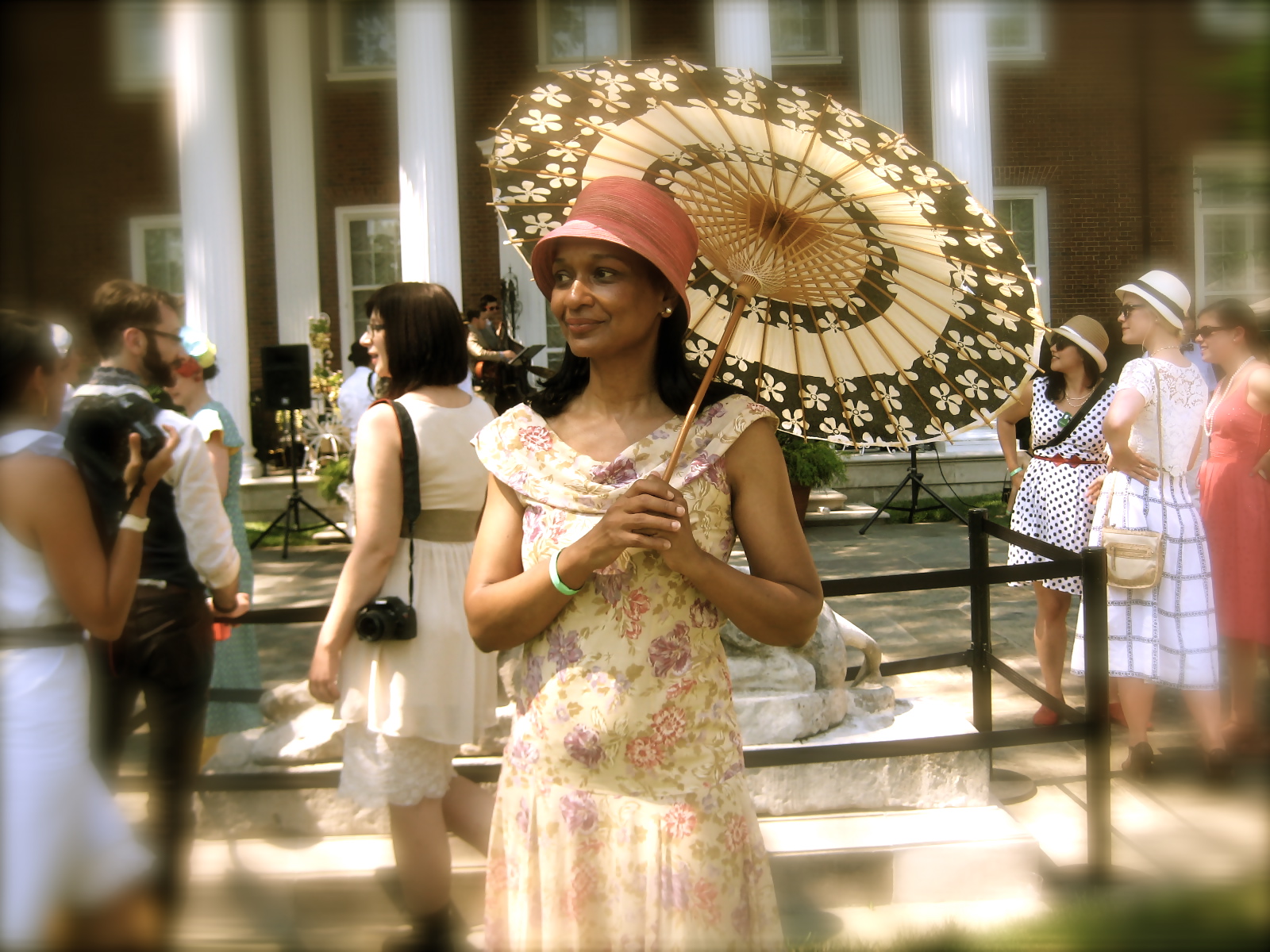 Your tour guide Michon Boston was born in Washington, DC, attended the Duke Ellington School of the Arts and Oberlin College (yes, she studied music). Michon was project director for the Big Read DC from 2007 – 2010 that included city reads of Their Eyes Were Watching God by Zora Neale Hurston, and The Great Gatsby by F. Scott Fitzgerald (who also has a DC story). [The Humanities Council of Washington, DC, and DC Commission on the Arts and Humanities were presenters for the Big Read DC.]
Michon is also creator/producer of the Makes-Me-Wanna SHOUT! Baking Challenge recently featured in The Washington Post Cookbook with one of its winning dessert recipes. She's preparing to launch a campaign to select "D.C.'s Signature Dessert." Michon's also taken a special interest in DC's small business history starting with bakeries. Michon Boston is a licenced tour guide in the District of Columbia.
THE FINE PRINT
CANCELLATION POLICY: All sales are final. Tour will be rescheduled in the event of extreme circumstances, i.e. weather. All registered attendees will be contacted with information about the new date. Information will also be availabe online.

Ticket price does not include alcoholic beverages at Busboys and Poets and Right Proper Brewing Company. Be sure to bring proper identification should you wish to purchase beer, wine etc.
IMAGE: Portraits of Zora Neale Hurston and Langston Hughes by Winold Reiss were commissioned by Survey Graphic magazine for a special issue, "The New Negro," published in 1925 to capture the spirit of the Harlem Renaissance .