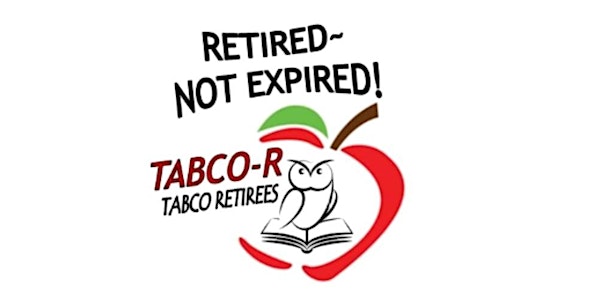 ZOOMING Into RETIREMENT
ZOOMING Into RETIREMENT: Your Association-provided opportunity to obtain VALUABLE RETIREMENT INFORMATION .
About this event
This virtual event is sponsored by TABCO-RETIRED, for the purpose of assisting our active colleagues who plan to retire this year.
This ZOOM program includes presentations from:
Charles Gainer, Maryland State Retirement & Pension System
Christine Cossaboon, BPCS Employee Benefits Manager
As well as insights from retired member Christine Beard, and members of the TABCO-Retired Steering Committee
Q &A: Time will be allotted for participants to ask questions.
Registration is required to attend and is open until midnight the day before the event.
In order to register, you must provide the following information:
You must be a current member of TABCO.
Your name
Your email address
Your worksite
You cannot edit your response so please make sure all of your information is correct before clicking submit.
If you find that you cannot attend this event and need to cancel your reservation, please email Stacie Strickland at sstrickland@mseanea.org so that your space may be given to someone else.
The link to attend this virtual workshop will be emailed to you in the reminder email the day before the event.
For the smoothest experience, please install the zoom app on your device prior to the meeting.