Zoom Session: "LEARN PRESENTATION TIPS FROM A FORMER CASTING DIRECTOR - Show up as Confident, Authentic and Inspiring to Your Clients and Every Audience" Sept 26, 2018

Wednesday, September 26, 2018 from 11:30 AM to 1:00 PM (MST)
Event Details
Join Us for our Zoom Room Session


"LEARN PRESENTATION TIPS
FROM A FORMER CASTING DIRECTOR"

Show up as Confident, Authentic and Inspiring
to Your Clients and Every Audience
Wednesday, September 26, 2018
11:30 a.m. - 1:00 p.m.
Every communication is a performance,
whether it is to an audience or one-on-one with a client interactive
All coaches, new and experienced alike, face the challenge of effectively building rapport with our clients, and also of attracting new clients. Some coaches attract new clients by giving presentations.
As a Casting Director for 25 years, I auditioned thousands of actors for TV series or Feature Films, including Breaking Bad, the original DALLAS and the Academy Award-winning Places in the Heart. I coached them on their presence, authenticity and body language so they would land the role and perform it at their best.
As a Presentation Coach for fifteen years, I have transferred my Casting Director skills to coaching executives to perform at their best in front of their audiences, whether they are speaking to their team, the board of directors, Wall Street analysts, or one-on-one with an employee or potential employee.
Each time we engage with our clients and potential clients, we share the same objectives as the actors did. We want to grab our audience's attention, engage them, convey our point in a compelling way, quickly build rapport, and authentically connect to build a relationship.
In this session, you will gain self-awareness about your body language, learn how to make the best choices for preparing and practicing your presentations, practice experiential grounding exercises so you exude confidence and transform your nervous energy into excitement – so you get the part and perform it at your best.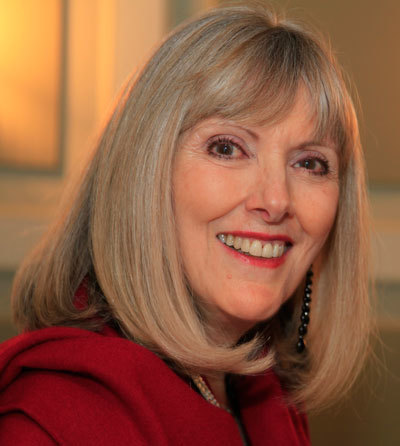 Rody Kent is an Executive Presence and Presentation Coach.  She works with executives at Fortune 500 companies. Her background was in the film industry as a Casting Director on Feature Films and TV series. Besides casting a season of Breaking Bad, 10 years of the original DALLAS TV series and the Academy Award-winning film Places in the Heart, she has numerous distinctions coaching well-known executives, celebrity athletes, and actors on their presentation skills.  What she learned in the film industry she now translates for executives who wish to refine their presentation skills and executive presence—whether they are on camera for CNN, conducting town hall meetings, or communicating with Wall Street analysts, C-suite leaders, or the Board.  She helps them refine their speaking style to demonstrate more conviction, connect with the audience more quickly, and add power, punch, and passion.
As always, this will be a casual, interactive, and informal discussion and moderated information-sharing session to allow coaching professionals from across the state to join in on the learning and connect. Use of both video and voice are encouraged, but joining by phone only is an option as well, depending on your location and internet capability.
Also, be sure to visit
Zoom.us
 if you aren't familiar with the technology to view tutorial videos and learn about your system's requirements. Zoom is very easy to use and works with most PCs, laptops, and mobile devices, and works best with the Zoom app.


Access Details
You will be given access details and a pre-meeting handout upon your online registration.
Members $15
Non-Members $20
Wednesday, September 26, 2018
Have questions about Zoom Session: "LEARN PRESENTATION TIPS FROM A FORMER CASTING DIRECTOR - Show up as Confident, Authentic and Inspiring to Your Clients and Every Audience" Sept 26, 2018?
Contact ICF Phoenix Chapter
When & Where

Zoom Room
Virtual



Wednesday, September 26, 2018 from 11:30 AM to 1:00 PM (MST)
Add to my calendar
Organizer
ICF Phoenix is a chartered chapter of the International Coach Federation. Please visit our website at www.icfphoenix.org