Zoom Room Session: "Astonishing Results: Free your clients of negative beliefs, painful memories and emotional triggers" - November 28, 2018

Wednesday, November 28, 2018 from 11:30 AM to 1:00 PM (MST)
Event Details
Join Us for our Zoom Room Session


"Astonishing Results:
Free your clients of negative beliefs,
painful memories and emotional triggers"
Facilitated by Michael J. Kline
Wednesday, November 28, 2018
11:30 a.m. - 1:00 p.m.
This is an experiential journey that feels like a combination of interactive guided imagery, somatic sensing and creative play. Participants close their eyes and dip into a relaxing process of allowing their imagination to connect them with resources, engage in dialogue, find emotions in their bodies and learn techniques for releasing those emotions verbally, visually and kinesthetically.

RIM is a tool that produces fast, easy, sustainable results freeing us of limiting beliefs and memories, empowering us to live our best lives. When we create a shift in perspective, we rely on will-power to create new behaviors. RIM goes deeper than a perspective-shift and actually changes "programming" at the source, making change easier and often instantaneous. Neuroscience confirms that emotions occur in the body and can remain there indefinitely. With RIM, we can safely and easily find the hidden stuck emotional blocks and release them.

University researchers discovered that recalling a memory biochemically destabilizes it, so it can be recreated in an affirming way. Because our nervous system imprints an imagined experience similar to an actual experience, we can re-generate emotional body memories to create neurologically-rooted positive endings to old stories, without reliving the old hurt and pain.

Michael J. Kline is the 11th of 12 children born into poverty to an alcoholic father living in a junkyard. He lost his mother to cancer at age 7 and was raised by an emotionally abusive aunt and uncle. Michael learned the powerful lesson of the junkyard; Resourcefulness is more important than the resources.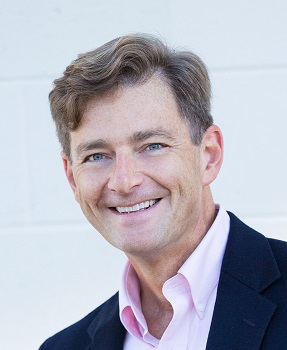 Against all odds, he won a prestigious scholarship and launched a professional career becoming a Director of Training & Development for the world's largest travel franchise company. Michael then became the turnaround president of a regional franchise with 58 locations. After helping dozens of franchisees launch and grow their businesses, it was time for Michael to spread his own entrepreneurial wings. He left the corporate world and has since launched 6 successful small businesses of his own. During that same period, he wrote a newspaper advice column, chaired his local SCORE Chapter, and became very involved with local non-profits and community events.

His journey from junkyard to country club is proof that anyone can achieve anything. Michael is now a Certified Jack Canfield Speaker & Trainer, and Master Certified RIM (Regenerating Images in Memory) Practitioner & Licensed Trainer. He currently speaks and trains to business audiences about human potential, specifically in Leadership & Teamwork, Success Principles, Corporate Culture, Communications, Personal Growth, and Empowerment.

Currently, Michael works closely with Jack Canfield, assisting him with his prestigious Train the Trainer Program, developing the next generation of speakers and trainers around the world. Also, as a RIM Institute Licensed Trainer, Michael teaches advanced coaching skills to Certified Coaches. In his private practice, Michael serves professional women (and a few smart men) who want to make the second half of their life a helluva lot better than the first half.
As always, this will be a casual, interactive, and informal discussion and moderated information-sharing session to allow coaching professionals from across the state to join in on the learning and connect. Use of both video and voice are encouraged, but joining by phone only is an option as well, depending on your location and internet capability.

Also, be sure to visit Zoom.us if you aren't familiar with the technology to view tutorial videos and learn about your system's requirements. Zoom is very easy to use and works with most PCs, laptops, and mobile devices, and works best with the Zoom app.
Access Details
You will be given access details and a link to any pre-meeting handouts on the Eventbrite confirmation ticket you receive after your online registration.  
Please keep your ticket in a place where you can easily refer to the Zoom link for this meeting.  Or copy to your calendar.
Members $15
Non-Members $20
Wednesday, November 28, 2018
Have questions about Zoom Room Session: "Astonishing Results: Free your clients of negative beliefs, painful memories and emotional triggers" - November 28, 2018?
Contact ICF Phoenix Chapter
When & Where

Zoom Room
Virtual



Wednesday, November 28, 2018 from 11:30 AM to 1:00 PM (MST)
Add to my calendar
Organizer
ICF Phoenix is a chartered chapter of the International Coach Federation. Please visit our website at www.icfphoenix.org