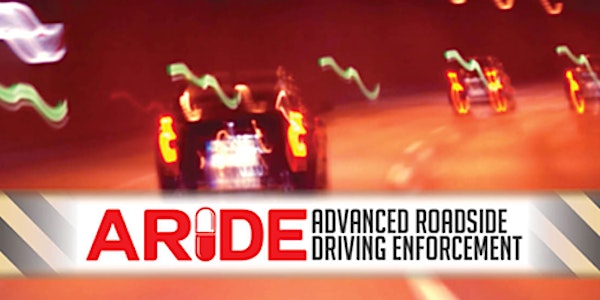 Zoom or In Person: Advanced Roadside Impaired Driving Enforcement Course
Get trained like the state police officers do on Advanced Roadside Impaired Driving Enforcement.
When and where
Location
The James B. Henry Center for Executive Development 3535 Forest Road Lansing, MI 48910
Refund Policy
Refunds up to 7 days before event
About this event
Our first in-person seminar since Covid hit! We are welcoming Lance Platt from Texas to teach a course in ARIDE (Advanced Roadside Impaired Driving Enforcement). Learn what the cops learn and how to question them. Not comfortable being in person just yet? That's okay, we will offer a Zoom version to those who would rather view that way. Just make sure you select the proper ticket. Due to state Covid restrictions, and restrictions in place by MSU, we will have limited capacity, social distancing and mask wearing.
This course will qualify you to apply for up to 14 CLE credit hours.
In-person attendees will receive a continental style breakfast and lunch, as well as ongoing beverages and snacks on both days.
Join us Friday evening for High Speed Go-Karting, axe throwing and other entertainment at High Caliber Karting in Okemos (15 minutes from Henry Center).
A room block is available at Candlewood Suites for a reduced rate by calling (517) 351-8181.
For questions on this seminar, please contact Jennifer Hinze at (517)420-1612 or email at jenn.miaowia@gmail.com.
About our speaker: Lance A. Platt, Ph.D., President and founding partner of Platt and Associates, earned a doctorate in Educational Human Resource Development from Texas A&M University located in College Station, Texas after serving as a certified master peace officer with the city of College Station, Texas. Among his many responsibilities, he was in charge of training new recruits. Doctor Platt was later named Coordinator for the Drug Evaluation and Classification Program (DRE) at Texas A&M's TEEX Law Enforcement Training Division. Additionally, he was an adjunct instructor at several colleges, where he provided training in law enforcement based on his in-depth first hand knowledge of police practice and procedure. Doctor Platt's unique combination of doctorate-level education and street level law enforcement experience led him to co-found Walden Platt and Associates in 2002, which later became Platt and Associates Impaired Driving Consulting in 2008, which has become the premiere consulting firm specializing in impaired driving and police tactics and procedure cases throughout the US and beyond. You can rely on consistent top quality results because Dr. Platt insists on personally reviewing each case his firm accepts. Doctor Platt's dissertation was entitled An Evaluation of the National Highway Traffic Safety Administration Horizontal Gaze Nystagmus Test at a .08 Blood Alcohol Concentration for the State of Texas.