About this Event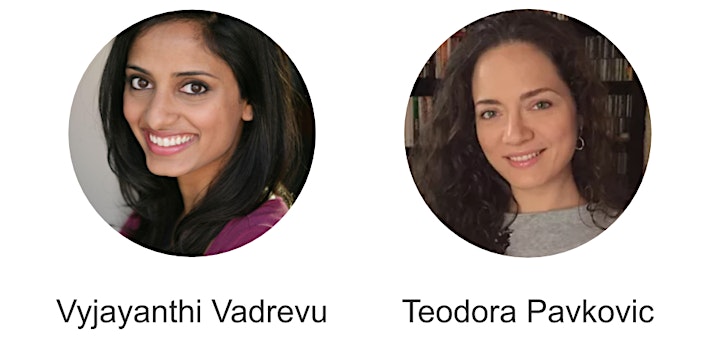 As a psychologist, parenting coach, and third culture kid, Teodora has a unique perspective on human relationships and mental health in the digital age. With training in psychotherapy and a lifelong interest in the humanities, her work focuses on promoting emotional intelligence and helping both children and adults develop better self-awareness. In this event, she'll talk with Vyjayanthi, an anthropologist, about how to maintain emotional wellbeing in the face of a global pandemic and social upheaval.
Teodora Pavkovic is a psychologist, parenting coach and international speaker who utilizes emotional intelligence and positive psychology practices to inform and improve digital wellness. She is a TEDx speaker and co-creator of HUMANITECH - the first virtual digital wellness conference - and is on the advisory board of several international mental health and educational organizations. She works with individual child and adult clients, delivers workshops and trainings in schools and corporate settings, and is frequently invited to speak on podcasts, in documentaries and at conferences around the world.
Vyjayanthi Vadrevu is an ethnographer/owner at rasa.nyc, and lead researcher at the Lab at Capital One. She is also a lifelong student of Indian classical dance (bharatanatyam, odissi, and kathak styles), and uses movement and choreography to connect to the deepest parts of the human experience. She was an adjunct professor of Applied Anthropology at the City University of New York, helping students infuse anthropological approaches into a variety of industries. More recently, she has enjoyed building on the art of expression to explore fictional writing and acting, particularly in the observational comedy space.