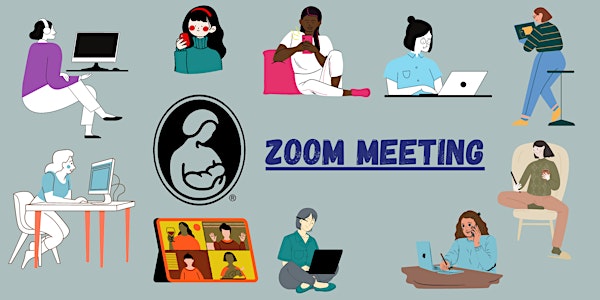 Zoom Breastfeeding Meeting
Zoom Breastfeeding Meeting
About this event
We are holding our Zoom meetings on the 2nd Wednesday of the month at 10:30am. Please fill in this Google form and we will email/text you your Zoom link!
https://forms.gle/VKMWdg68px2dpjYCA
Everyone is welcome to join our meeting - mom, dad, parents, support people, babies, and toddlers!
This meeting will be on the topic of weaning.
We have a series of 4 meeting that we rotate through.
• The decision to breastfeed—Meeting 1: The Importance of Breastfeeding
• Birth and the first few weeks of baby's life—Meeting 2: The Baby Arrives: The Family and the Breastfed Baby
• The normal course of breastfeeding—Meeting 3: The Art of Breastfeeding and Avoiding Difficulties
• Introducing complementary foods, and the weaning process—Meeting 4: Nutrition and Weaning
Our meetings are great places to meet other parents with babies and toddlers! Usually we will start with introductions and go over any questions you have. The monthly topic is a starting point for discussion between you, the other participants, and the La Leche League leader. We look forward to meeting you and your child!