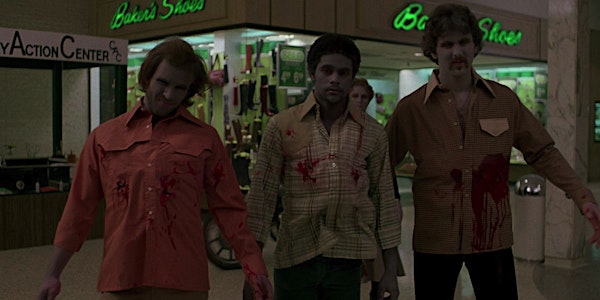 Zombies and the Horrors of Work
Across all stages of its evolution, the zombie reflects the contradictions around race, labor, and value.
When and where
Location
Film Noir Cinema 122 Meserole Avenue Brooklyn, NY 11222
About this event
Zombies never sleep, never stop. At the heart of what makes the zombie such a lasting terror in our cultural imagination is its relentlessness. Fast or slow, it propels itself toward us with a mindless determination, it is motivated by a ceaseless drive to move, to consume, and to spread. The zombie is a reflection of life at its worst, reduced to simple needs and impulses. But how did the zombie become a symbol of bare life?
To answer the question of why the zombie can't stop, we will look to the zombie's origins in colonial Haiti, where the zombie first emerged as a monster within the slave cultures of the Caribbean, but from there it quickly spread – first to Hollywood and then to the world, becoming one of the most prominent and enduring movie monsters. Early touchstones will include the travelogue of William Seabrook – the original reference to the zombie in American consciousness – and the ethnographic works of Zora Neale Hurston and Wade Davis as well as early zombie movies like White Zombie, all of which show the zombie as a kind of monstrous slave and show the monster's roots in the monstrosity of labor in modern culture. From there, we trace the zombie's evolution from monstrous slave to a monstrous consumer in Night of the Living Dead and Dawn of the Dead and postmodern icon in Return of the Living Dead and Zombi 2. Finally, we'll look at recent iterations of the zombie as plague, pandemic, and finally apocalypse. Across all stages of its evolution, the zombie reflects the contradictions around race, labor, and value that extend from its origin into the present day, revealing important insights into the always on, flexible work environments of the neoliberal present. Exploring the question of why the zombie can't stop leads us to question, why can't we?
About the Instructor
David Bering-Porter is Assistant Professor of Culture and Media at The New School in New York City. David has lectured, taught, and published on zombie movies and other forms of Black horror at the intersections of film, digital media, and technology. His current book project is a study of Undead Labor and the ways that race, labor, and value come together in the mediated body of the zombie as well as other examples of biological excess and his academic writing has appeared in journals such as Culture Machine, Critical Inquiry, Flow, MIRAJ, Post 45, and the Los Angeles Review of Books.
--
Please check with your local health authority on the current requirements for masks and vaccination for attending live events. All sales are final.