Description
Zombie Charge is the most authentic zombie-infested 5k mud run with obstacles, trails, mud, swamps and surprises coming back to the Houston area!
VOLUNTEERS
Volunteers are critical and will have tons of fun at this zombie apocalypse event! Maybe you've volunteered before but have you done so in an Evacuation Zone with zombies, music and memories to create like these people in the picture ?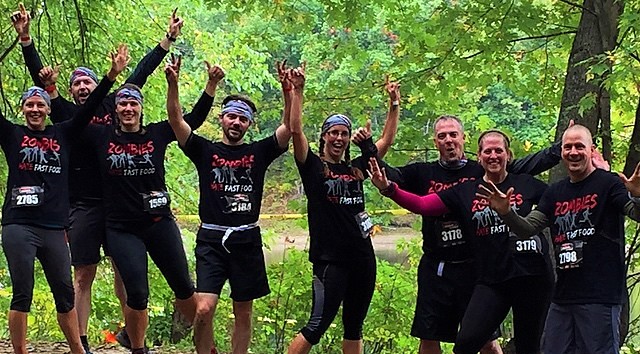 There are many exciting opportunities to be part of Zombie Charge as a VOLUNTEER!

Help volunteer for any of these...
Pre-Event "behind the scene" set up 11/4/16

Event Day - Setup Crew (7AM - 9AM)




Participant Registration Team

Parking control Team




Supply Runner

Course Safety Monitors

Water Stations - H20 Crew


Assist with handing out awards, and Disaster Swag Bags

Demolition Team - (3PM - 5PM)
In consideration for your BRAINS, you will receive:
Free parking

ZC volunteer T-Shirt

Snacks & Water


Opportunity to participate in the "Post-run Party"

Community Service Hours

Automatic Entry for a Volunteer Raffle

Option to run course at discounted price
VOLUNTEER REGISTRATION
If you would like to volunteer for Zombie Charge, please register no later than 2 weeks prior to the event.
If you have any questions, please don't hesistate to contact us at info@zombiecharge.com.