Description
ESCAPE THE ZOMBIE INFECTION IN HOUSTON
Zombie Charge is the most authentic zombie-infested 5k mud run with obstacles, trails, mud, swamps and surprises coming back to the Houston area. As a runner you have to strategically run the course and survive by avoiding the zombies charging after you trying to steal your flags. As a zombie, you have to grab the oncoming runners flags. Either way, your heart will be racing! Do you have what it takes to survive...?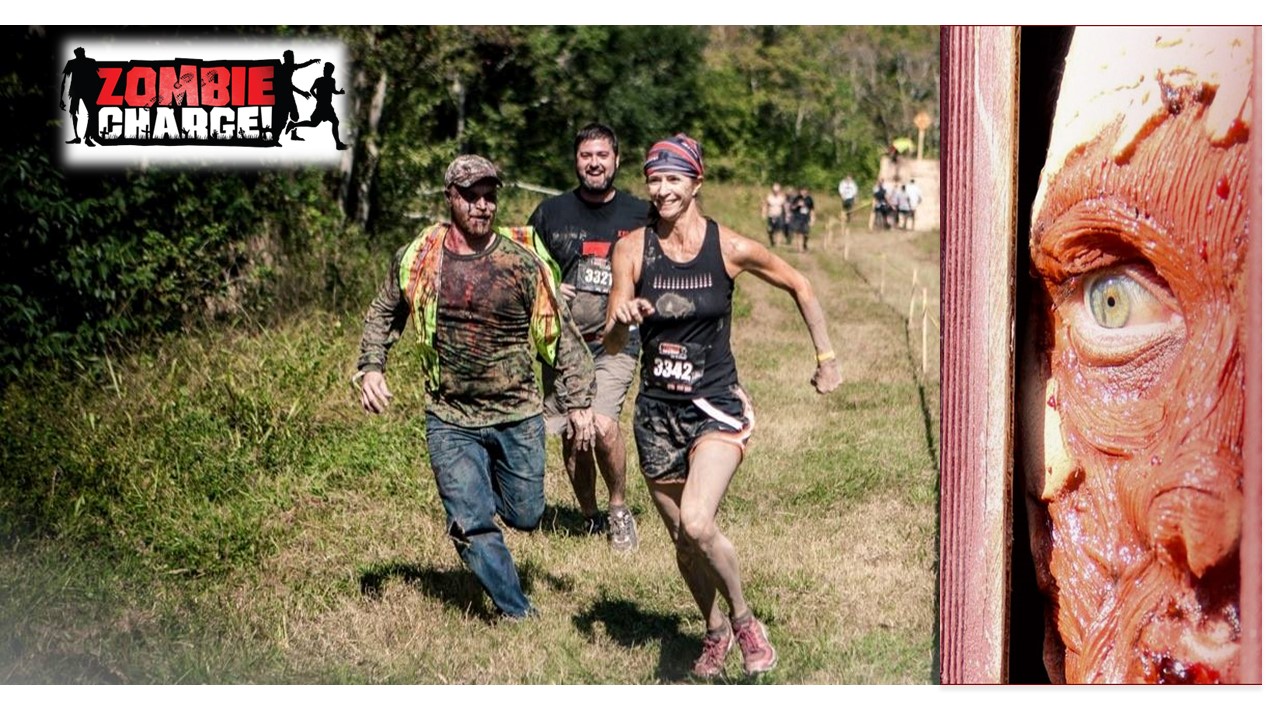 ABOUT THE RACE
Our Houston Zombie Charge course is more than an off-road adventure race in wooded trails, open fields and muddy bayous. It's more than just a race, it's about survival. No chips to time you, no competition! Just make it to the Safe Zone. At Zombie Charge Runners will overcome 8 - 12 obstacles while zombies try to take your 3 flags!
Want to chase the runners? Sign up as a zombie and get an professional make over to turn you into what runners fear!
This is Zombie Charge. Will you end up a survivor or become one of the undead? Build your teams, bring your coworkers and friends! After the race join your friends and family in the safe zone for plenty of music, contests, food, beer, and all kinds of fun activities.
We will have free goodies for all of you to help with your disaster planning...see you there!
Be Fit, Be Prepared
Additional FAQS about Zombie Charge Click Here
Check out the rules of Zombie Charge Click Here
What to expect as a Runner Click Here
What to expect as a Zombie Click Here