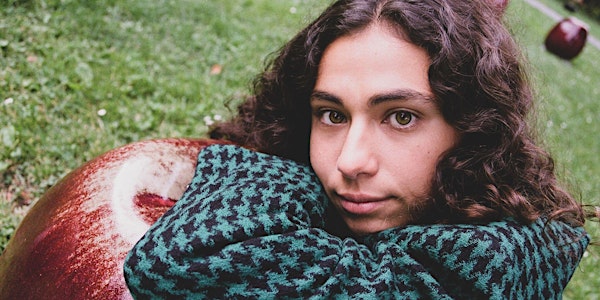 ZOLA (Album Release Show), Emily Afton, Sandu Ndu
This show is 21+ / Doors at 7:30 PM. All sales are final
When and where
Location
Cafe Du Nord 2174 Market Street San Francisco, CA 94114
About this event
Noise Pop & Everything Ecstatic Present:
ZOLA (Album Release Show), Emily Afton, SanduNdu at Cafe du Nord
Thursday, January 23, 2020
—
ZOLA, an old soul in a young body, is a 23 year old singer and songwriter hailing from San Francisco, CA. With picturesque lyrics and a soulful breathy cadence, ZOLA is a unique genre-bending gem in the often oversaturated world of pop. The young songstress surprises her audience with her wise songwriting and clever combination of soul, jazz, R&B and indie-pop. ZOLA brings a depth to her music that is beyond her years. She is a rare voice hellbent on redefining what it means to be a singer/songwriter in the age of technology.
Emily Afton is a genre bender. Her music is retro-pop sweetness, punctuated with dark rhythmic synths; heartfelt lyrics and a passionate, sultry voice; ethereal beauty that's survived a gutter or two. Afton pulls these elements together seamlessly, making you somehow believe the road she has just designed on this unique sonic map was here all along.
The Oakland-based singer-songwriter and multi-instrumentalist spent 2017 and 2018 traveling the country—including a major tour with Third Eye Blind, plus dates at prominent festivals like SXSW, Viva PHX, and the Treefort and Oakland Music Festivals—in support of her debut full-length album. 2016's Archetype was described by critics as "so, so perfect (Impose Magazine) "from shimmering and bright, to dark and brooding" (The Bay Bridged); a new sound "from an artist who is clearly on an ascent" (Pure Volume). Tracks from the boundless record soon found themselves featured on TV shows like Riverdale, Stitchers, and Mustangs FC.
Afton's work as a social justice activist and queer feminist also brought her the distinguished invitation to perform at 2017's San Francisco Women's March, in front of over 150,000 people. "I think my role was to say something political, but also to use music and songwriting as a way to transport people out of that harsh reality that a lot of politics keeps us in," she told March on America [https://bit.ly/2DPEdXh], explaining her philosophy on being an artist and performing at the march: Later that year, Afton coincided the release of "Lost"—a anthem for feminine resilience, complete with ass-kicking music video—with International Women's Day.
After completing a music residency at Zoo Labs in West Oakland, Afton is now putting the finishing touches on her new EP, 'Consideration', due for release in fall 2019. This EP is a diary of the zeitgeist; a layered compilation expressing the multitudes of a queer woman and artist in 2019. New tracks "Sylvia" and "Back in San Francisco" are cinematic in their scope, but intimate in their revelations. Their breadth confirms that Afton has spent the last two years carving yet new roads onto that map of hers. "This is what I want to do with my life," Afton told The Bay Bridged in 2015. "Create transcendent moments for people through music." What she has achieved goes far beyond that.