Zoe West • Nude Photo Shoot • Sat. 11/22/'14 • Manhattan

Saturday, November 22, 2014 from 10:00 AM to 8:00 PM (EST)
Event Details
Fine art and Glamour
Nude Workshop!
with
 Zoë West
November 22nd, 2014
Group AND 1-on-1 sessions are available!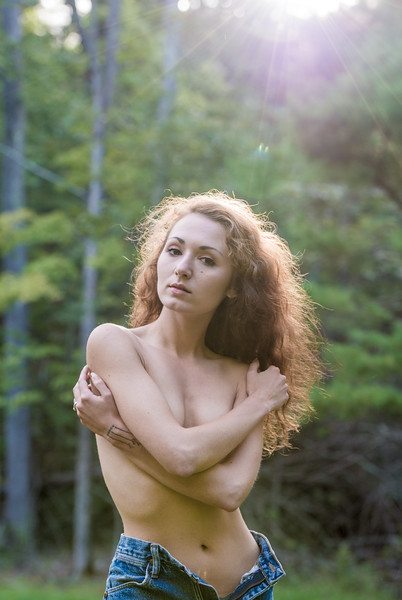 Private Studio location West 28th st,
Manhattan NY
You can view more of her work here!
or here
http://www.modelmayhem.com/1089400
you can also watch this video interview of me at Pixeledge Studio
Check out her feature in The March 2014 issue of
PENTHOUSE MAGAZINE!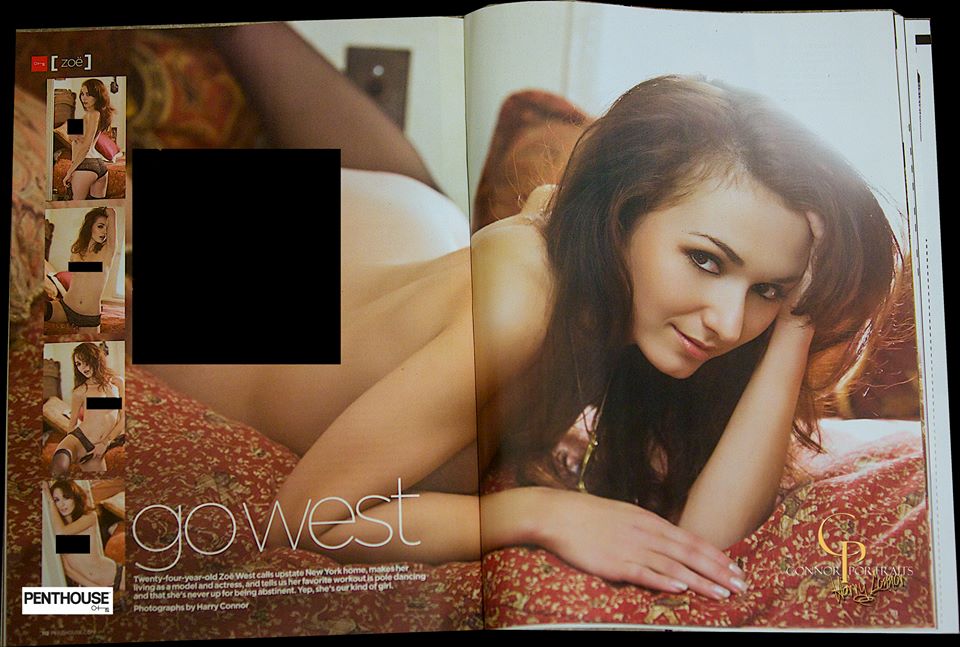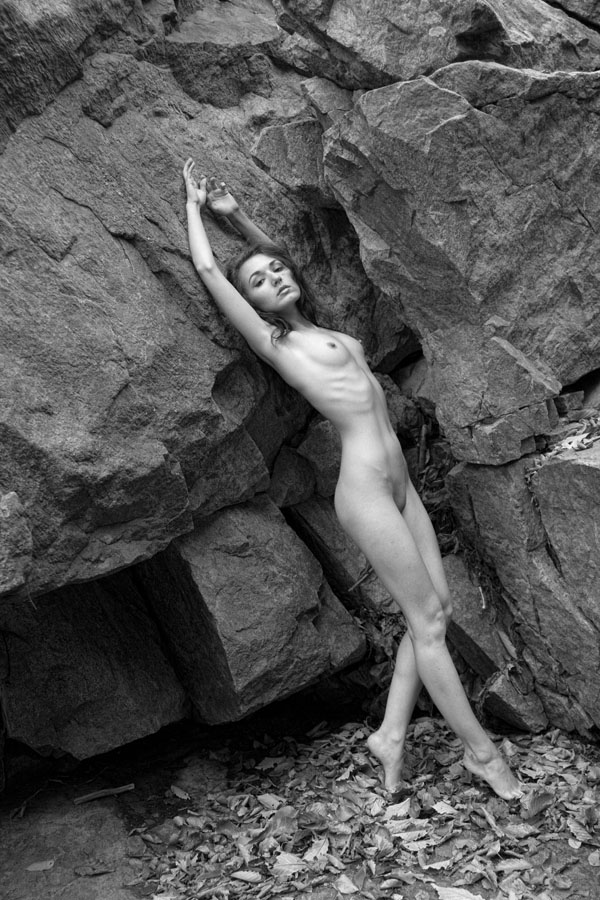 Zoë West is a very experienced full time traveling model and actress She been part of numerous workshops with Stan Goldstein. She is also featured in the march 2014 issue of PENTHOUSE magazine. At this workshop she will be doing a series of fine art and glamour poses.
She will also provide various lingerie sets, hoisery, shoes, and accessories to model as well.
 Sign-up and additional information are
available at: 
 http://zoe-nude2.eventbrite.com
Workshop Payment is in TWO Parts:
1) A Studio Fee & 
2) A Model Fee
This is for the Model Fee only
You must pay the Studio Fee directly to the studio, in cash, at the time of the shoot.
(Studio Fee ranges from $20 to $45 depending on the price of the Model Fee)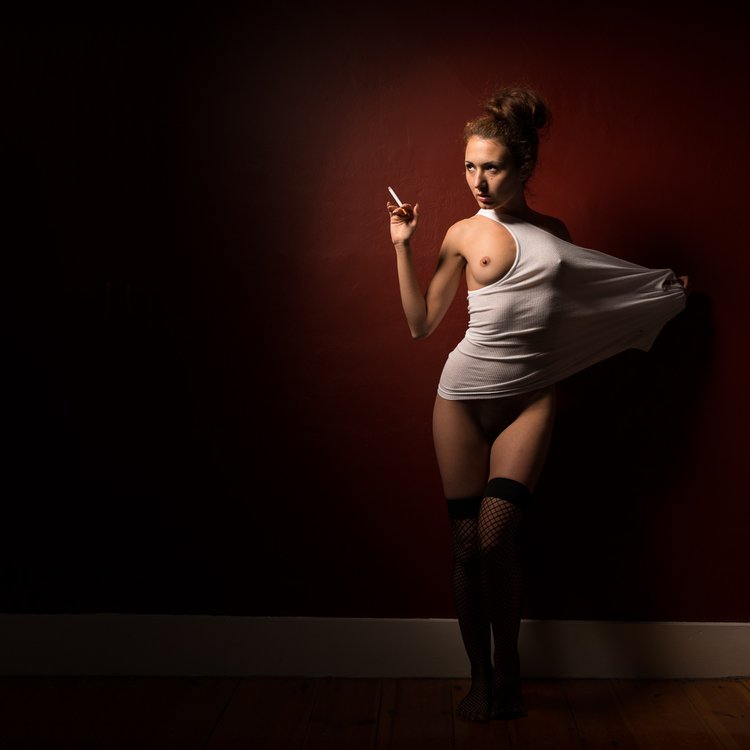 For 72 Hours Tickets will be available at very low Early Bird prices!
Prices WILL Increase after that so purchase tickets now.
There will be THREE, 2 hour group sessions available
Session 1: 10:00AM: (maximum of 4 photographers)
 Session 1 fees: Studio Fee at $36 model fee at $60
Session 2: 12:20PM (maximum of 4 photographers): 
Session 2 fees: Studio Fee at $36 model fee at $60
Session 3: 3:40PM: (maximum of 4 photographers)
Session 3 fees: Studio Fee at $36 model fee at $60
 These tickets are NON-Refundable unless the event is cancelled!!!
1-on-1 half hour sessions available!
This is something the Manhattan Figure Group has never done, and I'm trying it out.  One-on-one means that  you direct the model, pick the lighting and choose the concept (within model's limits) for the duration of your 30 minute session. You will be the only photographer working with the model.
1-on-1 session fees and times run like this (times have been adjested to facillitate modeling)
5:50 (ends at 6:20): Studio Fee at $36 model fee at $60
6:30 (ends 7:00):  Studio Fee at $36 model fee at $60
7:10 (ends 7:40):  Studio Fee at $36 model fee at $60
7:50  (ends 8:20):  Studio Fee at $36 model fee at $60
"Season Tickets will be in effect for these one-on-one sessions."
Prices WILL increase as the event draws near 
Model release & 2257 form are included in the price.
Sign-up and additional information are
available at: 
 http://zoe-nude2.eventbrite.com
I am also offering a special deal on the 1-on-1's!
Buy Three, Get Fourth one FREE!!
If you buy all three 1-0n-1 sessions you get the last half hour FREE!
Registration & Payment
PAYMENT IS IN TWO PARTS!
A studio fee, and a Model fee:
Studio fee paid in CASH at shoot!!
REGISTRATION/PAYMENT: You must pay Model fee in advance to confirm your registration!!!
You are NOT signed up unless you have paid your model fee via Eventbrite. Sending your Model fee payment online is the only way to reserve your spot!
 All Photographers participating MUST fill out a model release and the 2257 age certification form. Both of which are included in the price.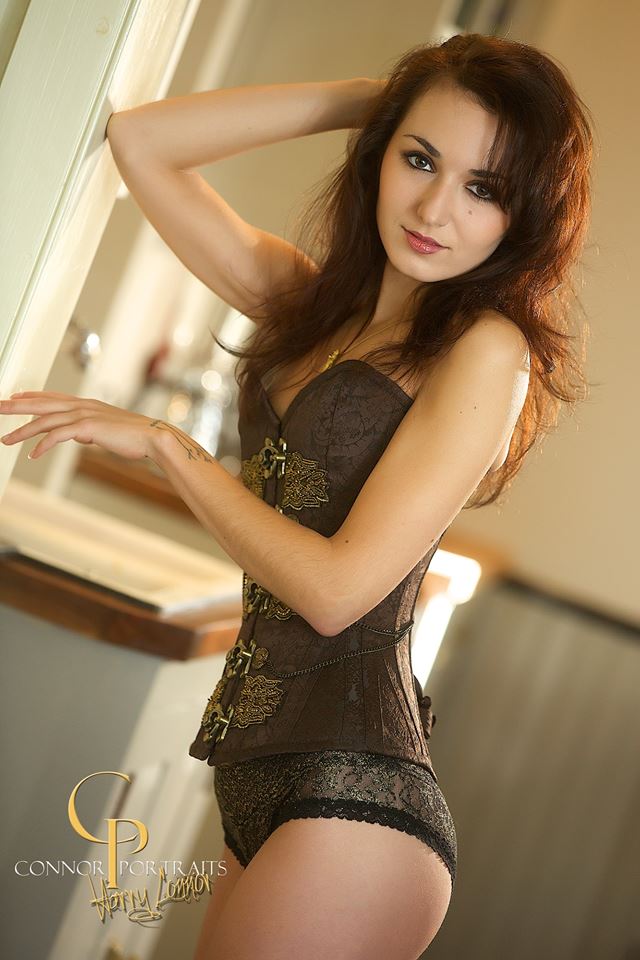 IMPORTANT ADDITIONAL INFORMATION:

NOTICE TO WORKSHOP PARTICIPANTS: Three important things to remember: 1) Workshop space is limited, frequently workshops are sold out. If you say "YES" you are taking a space that someone else might want. 2) If you say "YES" you are telling the model that she will get paid for that slot. Please do NOT sign up as a "YES" unless you are committing to attend, or at least pay for, the event, even if you do not attend. 3) To stress the point, we take our photo shoots very seriously. Setting up shoots with models requires much planning, lots of work & cooperation from all of the participants. We know that other aspects of life sometimes interfere with our photography plans, but if you say you are attending, and cancel on short notice (less than fourteen days) we expect you to find a suitable replacement for yourself, or at least cover your share of the cost. NOTE: to the largest extent possible, the above requirement has been partly obviated by our current policy of requiring advance payment & only considering a photographer "signed up" if their payment has been received. 

Take note: 
Although many workshops are setup & run by the group organizer, Stan Goldstein, other group members also organize & run workshops. Major differences are in the cost, payment and sign up requirements. Some people accept PayPal, others do not. Some gladly accept checks, others do not. Some require payment through Eventbrite.com or Whindo.com. Some may only accept cash at the door. Refund and cancellation policies also vary. Regardless of who the workshop organizer is, the following information will generally be more or less in effect. The following members have organized workshops for the group in the past year: Tam Nguyen, Rob Feiner, Nestor Rivera, & Michael Brennan.


———————————☆———————————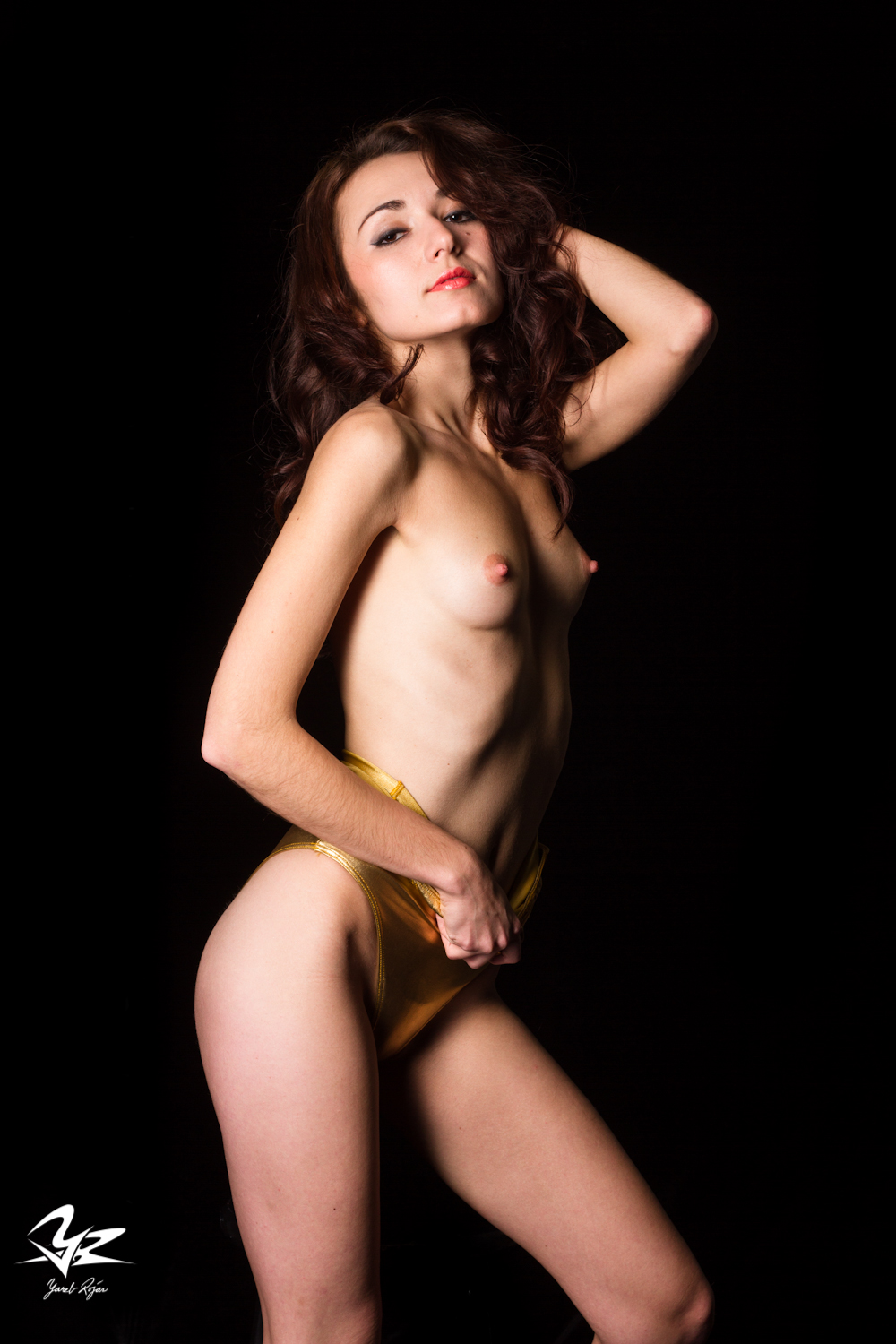 Additional Information for and about Workshops 

GENERAL: 
These nude workshops are usually a free-form, non-instructional, type photography workshop for the purpose of learning from and sharing with fellow photographers. Generally, photographers will rotate prerogative and responsibility for placement of lights and direction of the model, see below for details. 

OUR USUAL SHOOTING PROCEDURE: 
This is our usual shooting procedure when working with constant light. Each photographer, in turn, will assume the role of "Lead Photographer." The lead photographer will have the prerogative for setting the lights & directing the model. The other photographers may shoot at all times, but they may not direct the model, set the lights, or block the lead photographer, until it is their turn. A photographer may cede their turn as lead photographer. If none of the photographers wish to set the lights or direct the model, the workshop coordinator or assistant workshop coordinator will do so. New photographers who feel uncomfortable setting the lights, or directing the model, should ask the coordinator to do so for them, preferably in advance of the event.

Photographers should limit their setup times to a few minutes at most, since other photographers will be waiting to photograph the model. All photographers should assist the lead photographer in setting up. Complicated props, & clothing, which require excessive setup or dressing times must be avoided. 

THE USUAL WEEKEND SCHEDULE 
1) session one - 10:00am - 12:00 Noon. 
2) session two - 12:20pm - 2:20pm 
3) session three - 3:40pm - 5:40pm 
4) session four - 6:00pm - 8:00pm 

When demand is low, or scheduling dictates, the number of sessions is reduced. If all goes well, we have four paying photographers, a coordinator, an assistant coordinator, and a studio director, at each session. If there is insufficient photographer interest (10 or fewer slots filled) workshops may be cancelled by the model. NOTE: for strobe sessions, we have three photographers, rather than four; and price is 33.3% higher. 

VIDEO 
All, or almost all, of our events are intended for STILL photography ONLY. Video shooting is NOT welcome at our STILL photography events. We run special video events on occassion. They will be clearly advertised as a "Video" event, and still photography will not be welcome.
We love having video shooters at our video events, and we love having still photographers at our still photography events.

THE DIFFERENCES BETWEEN BEGINNERS' CLASSES, INTERMEDIATE CLASSES AND REGULAR SESSIONS
Please see: http://www.meetup.com... for the Differences Between Beginners' Classes, Intermediate Classes and Regular Sessions

ETIQUETTE
There is some behavior that we will NOT allow. Please see: Etiquette (CLICK HERE) for a few tips on etiquette.  [See Below.]

LUNCH 
Lunch is usually from 2:20 to 3:40. We generally eat at a nearby restaurant. You are welcome to join us for lunch. 

LIGHTING: 
we are mostly using constant daylight balanced Kobold Lights. You may use your on camera flash if you like. Basic exposure will be something like 1/100 sec at f2.8 at ISO 400. No more than something like 1/160 sec at f5.6 @ ISO 400. (These values are approximations from prior shoots at various location. They are NOT guarantees.) Tripods are recommended, although IS & VR lenses have somewhat obviated their need. (Infrequently, we shoot with studio flash, see below.) When using on-camera flash, you should yell out "FLASH" before firing your flash. This will allow other photographers to not have their shutters open while your flash fires. 

PROTOCOL FOR WORKING WITH STUDIO FLASH: 
1) Each photographer, in turn, directs the model, and lighting for two 20 minutes periods (based on a two hour session and three photographers). The shooting order will be determined by drawing lots. 
2) The other photographers should assist with setting the lights, so the primary photographer can concentrate on his shots, not on moving the lights. This also includes taking light readings. 

3) If you are not the primary shooter, you may photograph the model, provided that you do NOT: a) trigger the flashes, b) give instructions to the model, or c) block the primary photographer. 

Photographers should limit their setup times to a few minutes at most, since other photographers will be waiting to photograph the model. Complicated props, & clothing, which require excessive setup or dressing times must be avoided. 

We are trying to ensure that every photographer has an equal opportunity to explore their ideas fully. The above procedure may seem overly strict, but it has been found to be the best and fairest method of keeping the chaos to a minimum, and keeping the models comfortable. Bring a tripod if camera shake is a concern. 

With studio flash exposure is probably something around f5.6 at ISO 100, or a couple of stops either way. NOTE: when we have strobe sessions, the cost is 33.3% higher (since there are only 3 photogs rather than 4 and the costs are the same). 

STUDIO
Cloth backgrounds and seamless paper are our two standard backgrounds; one or the other should be expected, although they are not guaranteed. On occasion, there might be furniture and other items or props available to decorate the set with. However, these items are exceptional and should NOT be expected.

MODELING STYLE & MODELING LIMITS 
Each model determines their own modeling style and posing limits in advance of the workshop. Unless otherwise stated, models will model and pose in the style, and to the limits, of the images in their linked or referenced web sites, and modeling pages. 

MULTIPLE CAMERAS: 

COMPUTING LENGTH OF WORKSHOPS. 

TELEPHONE CALLS: 
In all cases, the use of phones during a session will be considered a breach of etiquette. If a model feels the need to telephone or message, the timer will be stopped, until the model is back to modeling. Telephone time is NOT part of workshop time. Photographers wishing to use their cell phones must leave the room or distance themselves from the group. The shoot will continue in the absence of the "cell phone photographer." There will be NO allowance for missed time. 

The following should be obvious, but just in case: 
Photographers, if you are late to a session, & miss the start, or leave early, you will NOT receive a refund. (Same as theater or ball game tickets.) If the model is late, the session will start when the model is ready. Models that are late will receive a "black mark." If the model fails to show up you will get your money back. That model will go to the bottom of a very long list. If the model shows up & does not feel like modeling, the model will NOT be paid & photographers will get their money back. Model absence will be excused in the event of the model's own death, provided model presents an official death certificate. 

NOT A PARTY: 
We are here to make pictures. This is NOT a party. There will be absolutely NO alcohol, smoking, or recreational drugs, on the location. Background music may be played only at the option of the model. Photographers are requested to NOT, sing, dance, shout, or act in a boisterous manner. Somersaults and backflips are strictly forbidden, for photographers. Models may sing, dance, flip & sault as required. 

AGE RESTRICTIONS:
All participants must be at least eighteen years old. Official photographic proof of age will be required (usually a driver's license, military I.D., or passport). Guests are NOT welcome, if you MUST bring a friend they should register and pay. Models may bring a chaperon. Models must have official photographic proof of age, usually a driver's license, military I.D., or passport. 

GROUP DYNAMICS: 
If you have difficulty relating to other people & working as a member of a group, this is not for you. conversely, If you have difficulty relating to other people & working as a member of a group, you are not for us. 

RELIABILITY OF MODELS: 
I usually try to work with experienced models with good reputations. However, on occasion I work with new models. When that is known to be the case, I point out that the model is new to the field, and has limited or no past experience to judge from. In my experience, young, new, models are less reliable that older or more experienced models. When I've had past favorable experience working with a model that will also be pointed out. When I've had past unfavorable experience working with a model I will NOT book her for a workshop, in the extremely unlikely event that I do, I will carefully spell out past problems. I will frequently link to, or reference, information on the models' web sites. I have no more knowledge of the accuracy of that information than you do. Probably the best indicator of a model's reliability & performance is our experience with her at a previous workshop. When that information is available it will be made known. 

PHYSICAL INTERACTION WITH THE MODELS: 
This should be obvious, but just in case. The models are here to be photographed, not: groped, grabbed, fondled, fingered, touched or teased. My policy is that during the photography sessions photographers will remain more than arms length from the model. (If you can extend your arm and touch the model you are too close.) This is the default policy; individual models may have their own policies which are more or less restrictive. The model's policy will prevail. 

MODEL RELEASES: 
With PLAN D, currently the usual plan, the model Releases & 2257 forms are included. In other cases, Model Releases are available at the photographers' option. The price of model releases is set in advance (usually $15.00) & the release is purchased directly from the model. See a copy of our standard release at MODELRelease-7r.doc . Rare exceptions may occur. For strobe sessions model releases are generally $20.00. Models expect to be and appreciate being paid in cash. In some cases the purchase of model releases & age certifications (2257 form's) will be required. When that is the case it will be clearly stated in the announcement. 

THURSDAY WALK IN SHOOTS: 
The mid-week sessions are much less structured, loosely organized, and much more casual. However most of the above apply to at least some extent. (We are NOT holding Thursday walk in shoots at the present time.) 

MID-WEEK EVENING WORKSHOPS 
We sometimes hold mid-week evening workshops. They are usually more informal & less structured than our weekend events. They usually start around 6:30pm & probably end between 9:00 & 9:30 pm depending on the number of photographers. We usually have between 4 and 6 paid photographers in attendance. 

WATERFALL & OTHER OUTDOOR EVENTS
During the summer we try to hold weekly outdoor events. They are almost always on a weekday. Particulars vary. Please see: Waterfall Shoots (http://www.meetup.com...)



———————༻◯༺———————

Photographers, please take note of and carefully observe the following

________________________________

Etiquette:

If there is a multi-model workshop taking place you may ONLY photograph the model(s) that you have signed up for and paid to photograph. To eliminate any possible confusion or misunderstanding:

do NOT point a camera at any model unless you are paid up & currently scheduled, to photograph them.

If you find it necessary to be in the same area, make sure that your camera is cased or the lens is capped. If that is not possible hang your camera with the lens pointing toward you or straight down.

Do NOT stop to chat with (or even greet) photographers in other groups during their sessions. If it is urgent that you speak to one of the photographers ask them to step away from the group.
Do NOT speak to, greet, or distract, the model.
Immediately leave the area if requested to do so.

If there are special circumstances warranting an exemption, please submit a written request to the person coordinating the event at least ten days in advance. 

None of the above applies to organizers or staff preforming administrative functions, such as collecting money, or coordinating meals. 

________________________________

Group photos & pictures with the model. 
In most cases, during regular session, group pictures & "pictures with the model" are allowed. 

Photographers may only pose with the model if

They have the model's permission.
It is during group time.
They are allowing the other photographers to photograph them.
It is with the permission of the lead photographer.
It is limited to a very brief moment or two.

Additional models may only pose with the scheduled model if

They have the scheduled model's permission.
It is during group time.
They are allowing the photographers to photograph them (for free).
It is with the permission of the lead photographer.
It is limited to a brief moment or two.

________________________________

Lunch Time: 
By lunch time the models have been posing almost continuously for four hours. Lunch time is a break for them, a) definitely do NOT ask models to pose during lunch, b) don't even point a camera at a model during lunch. It is definitely okay to set up future private shoots with the models during lunch.

________________________________

Spectators, observers, guests, visitors, the idle curious and curious idols . 
Spectators, observers, guests, visitors, the idle curious, and curious idols are NOT permitted. If the studio does not have a waiting area, you will have to wait outside, or in the hallway, until the previous session has ended.

——————————༻◯༺——————————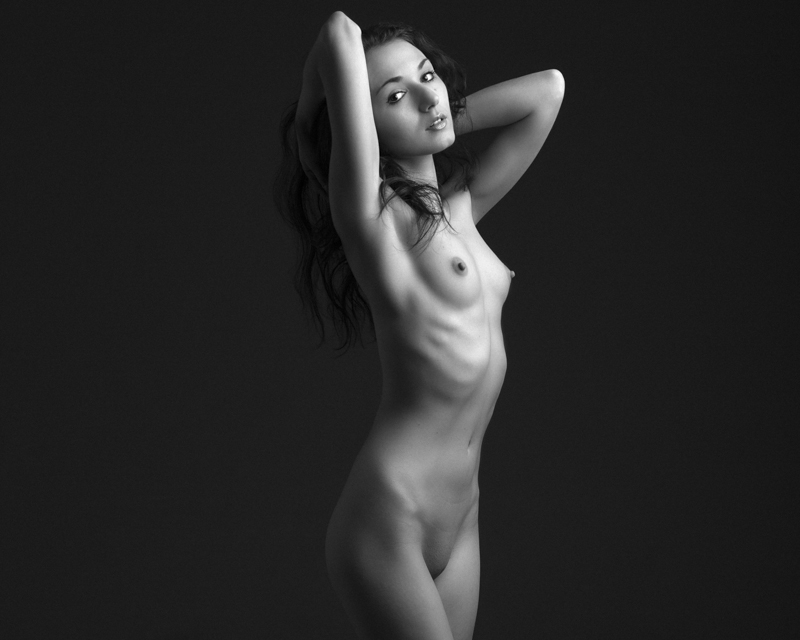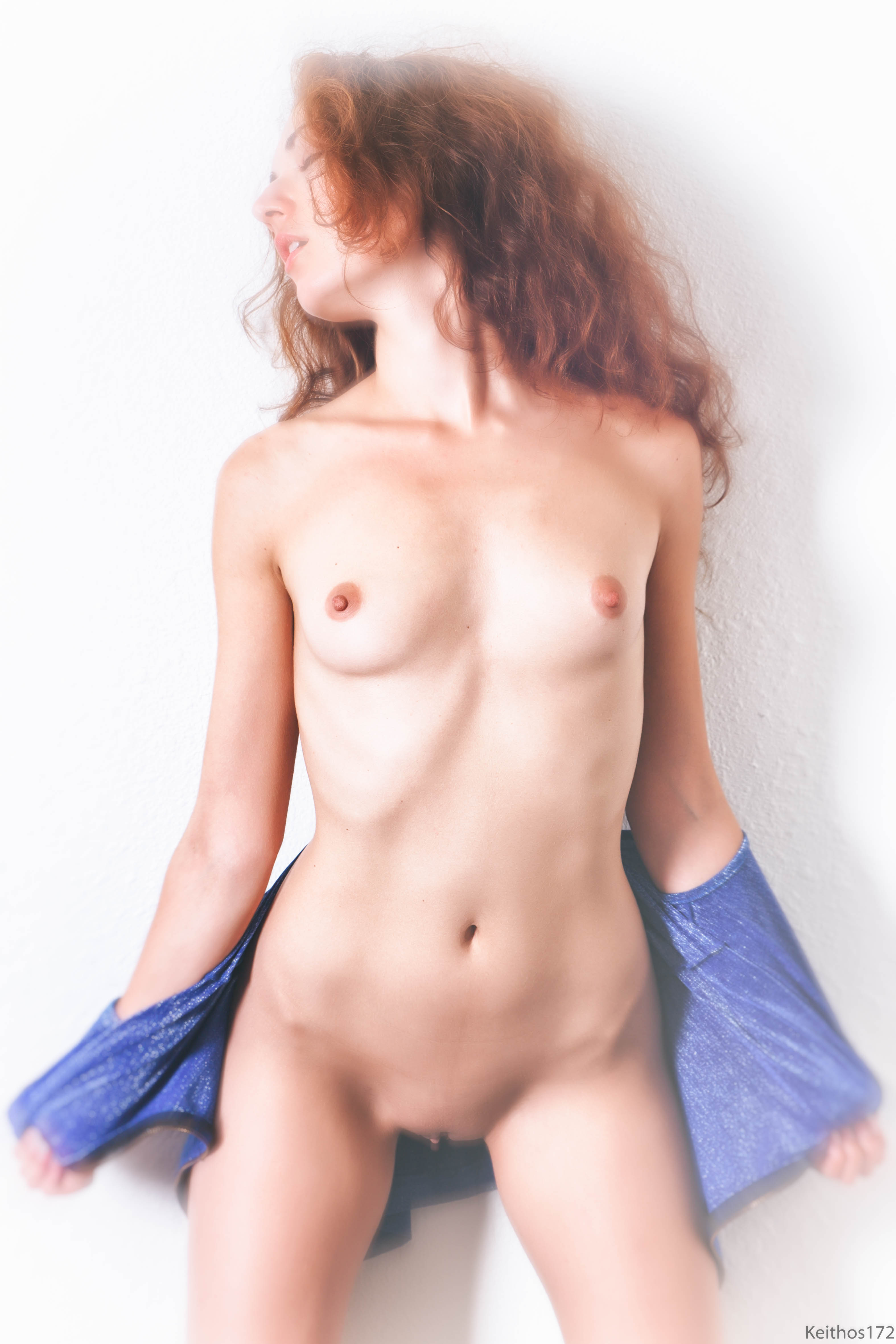 PAYMENT IS IN TWO PARTS!
A studio fee, and a Model fee:
Studio fee paid in CASH at shoot!!&a
Have questions about Zoe West • Nude Photo Shoot • Sat. 11/22/'14 • Manhattan?
Contact Zoe West
When & Where
Private Studio on W 28th St, Manhattan NY



Saturday, November 22, 2014 from 10:00 AM to 8:00 PM (EST)
Add to my calendar