Description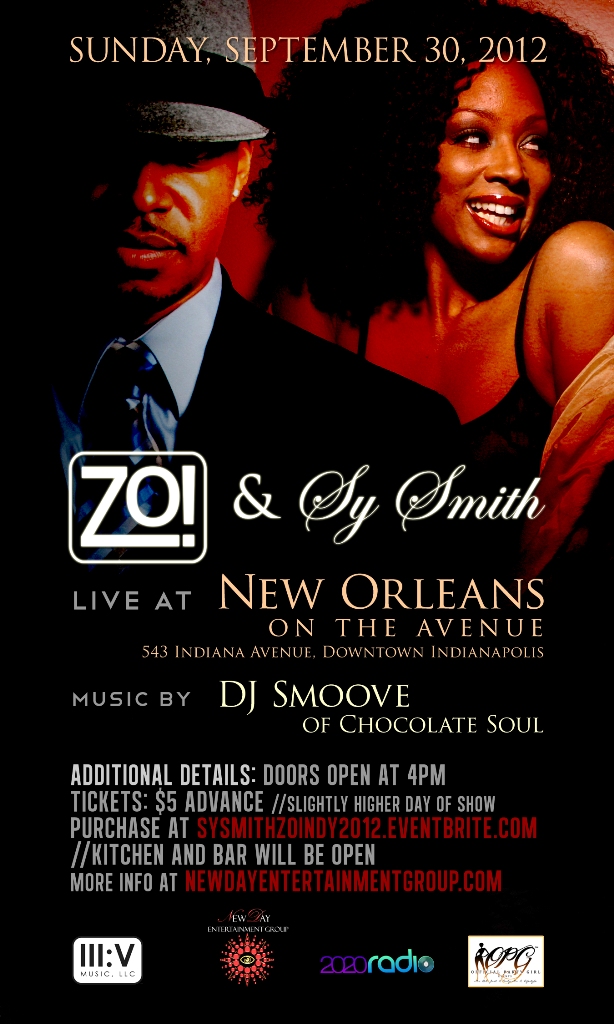 Coming from similar schools of musical thought and touring together extensively with the hip-hop/soul outfit (and Grammy nominee) known as The Foreign Exchange, Zo! and Sy come together to present soul music with a certain power and presence that can only be acquired thru mutual love of their craft... and perhaps a Wonder Twin fistbump!


Zo!, multi-instrumentalist/producer/composer/educator - perhaps a lot of backslashes, yes. But Zo! has earned each title and to much critical acclaim; sometimes even being called a "young Quincy Jones." Hailing from Detroit, Zo! honed his musical chops first on keys, teaching himself piano at 11 and moving on to guitar, bass, drums and more since then. With more than 12 albums to date including "SunStorm" and his popular cover series "...just visiting", Zo!'s mastery of so many instruments might only be trumped by his deft production abilities. Re-arranging, re-interpreting and bravely taking on covers across the musical spectrum, (think, George Michael to Steely Dan), and composing crowd-pleasing instrumentals (that's no easy feat) like "Flight Of The Blackbyrd", Zo! has garnered thousands of fans with his sound - layered with gritty drums, complex yet accessible chords and an easy-going swing that seems to mimic Zo!'s personality to a tee!
Emmy-nominated vocalist Sy Smith has always wowed audiences with her voice, her sweet soprano seems to drip a funky concoction of honey, vulnerability, bravado and laughter. The joke might be on that same audience though, that is, if they missed that Sy is not only a virtuoso vocalist, but she's also an über-talented keyboardist, composer and producer too! Live, she can be seen nailing notes only Minnie Riperton dared to master AND laying down bass lines worthy of a Larry Graham head-nod. NYC-born, DC-bred and now LA-based, Sy is no stranger to the urban hustle. On her own Psyko Records, she's released 4 studio albums (including the latest crowd pleaser "Fast And Curious"), 1 greatest hits, 1 EP and a live DVD; all gaining her fans from around the world. But touring as a featured supporting vocalist with acts as varied as Whitney Houston, Meshell Ndegeocello, DJ Quik, Usher, Chris Botti and now Sheila E. is a testimony to Sy's fluid vocal and musical ability.

The Sy/Zo! Show is everything that soul music encompasses, and everything that nu-soul aspires to be. The duo fuses elements of jazz, hiphop, old-school, and more to create a musical set that concert-goers have called "unforgettable"!
Want to learn more about Zo! & Sy Smith click on the links below
http://zo3hree5ive.com

http://www.sysmith.com