Zion's Daughters Dance Ensemble, Inc. ® We Need Your Glory! 2017 Program
Actions and Detail Panel
Zion's Daughters Dance Ensemble, Inc. ® We Need Your Glory! 2017 Program
Sat, June 10, 2017, 5:00 PM – 8:00 PM EDT
Description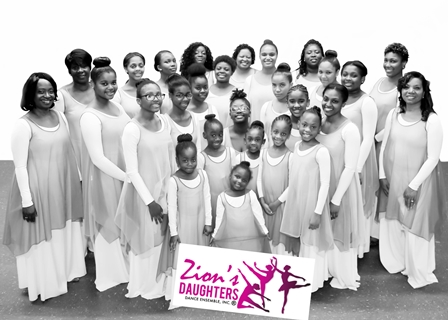 Minister Marjorie B Gorham, Zion's Daughters Dance Ensemble, Inc. ® (Zion's Dtrs Inc.) Presents Our 4th Annual Praise & Worship Dance & Musical Program "We Need Your Glory!" 2017.
"We Bring Everyone Together!" for an evening of Praise & Worship.
On Saturday, June 10, 2017 @ 5:00pm (Doors Open @ 4:30pm)
Tickets: Ages 3 & Under are Free / Ages 4 to 10 Advance Tickets $10 @ The Door $15 / Ages 11 thru Adult Advance Tickets $20 @ The Door $25
Program souvenir booklet will be available for purchase. To place an ad in our program booklet or be featured on our Patrons List please click the Eventbrite Ticket button.
We are a Non-profit 501(C)(3) Youth/Teen/Young Adult Community Outreach Dance Organization; Under our umbrella we also have The Women of Purpose Community Dancers and our Little Angels start at age 3.
Special Guests include; Rev. Thomas Brackeen - Keep It Real Friday's; Worship Leader Jonathan Jones & Relentless; Darnell Moore; The Anointed Daughters of St. Paul Church; Union Temple Baptist Church Dance Ministry; Malik Arnett - MLA Mime Ministry; JBAB Agape Dance Ministry ... And Many More
Join Us! Support Us! Let's Come Together!
Date and Time
Location
Dr. Henry A. Wise Jr., High School Performing Arts Center
12650 Brooke Lane
Upper Marlboro, MD 20772