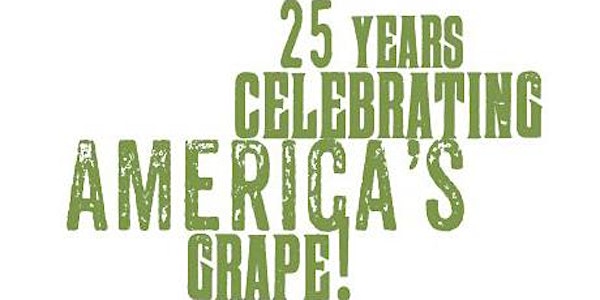 Zinfandel Experience 2016: Meet The Makers
When and where
Location
See ticket type for venue location, date, and time San Francisco, CA
Description
Meet the makers — the legends and upcoming rock stars of the Zin world. Zinfandel Experience is a three-day wine and culinary extravaganza attracting wine lovers from around the world. Experience the classic character of Zinfandel at five extraordinary events featuring a diverse selection of wines and styles.
The weekend includes a 25 Year Tribute Party, Supper Club, Flights Seminar, Winemakers Auction & Dinner, and Grand Tasting. 2016 Zinfandel Experience is featuring more access to winemaker celebrities, more wineries, and two impressive new venues, showcasing the talents of winemakers, chefs, and artisanal food purveyors.
Complete event details at
Thurs Feb 25 - 25 Year Tribute Party
Thurs Feb 25 - Heritage Supper Club
Fri Feb 26 - Flights
Fri Feb 26 – Winemakers Dinner
Sat Feb 27 – Grand Tasting
Important Information TERMS: Event ticket purchases are NON-REFUNDABLE. NO EXCEPTIONS. If you are not a current ZAP member or do not purchase a membership when you purchase member tickets, you will be charged an additional $45 for membership. ZAP events are for adults only. No one under 21 years of age will be admitted, including babies or infants in strollers or backpacks. No exceptions. Valid I.D. is required to enter all ZAP events. ZAP is not responsible for lost, misplaced or misdirected mail. ZAP events are non-smoking and fragrance free. The planners and sponsors of this Festival claim no liability for the acts of any suppliers to the event, nor for the safety of any attendee while in transit to or from this event. ZAP reserves the right to cancel these events without penalty. Please remember, wine tasting must be done in a responsible manner. The registrant agrees that all parties using tickets purchased on this site will practice responsible beverage consumption. Anyone who over-consumes or appears to over-consume is subject to removal from the events without refund. Please don't drink and drive. Thank you for your cooperation.