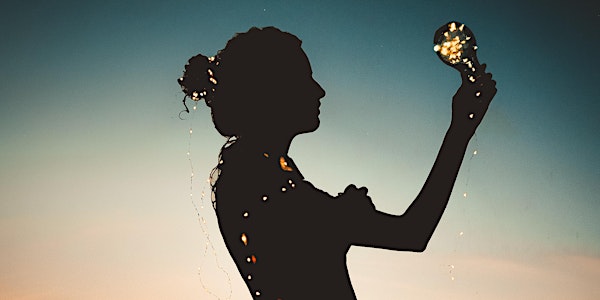 Zimvest Startup Pitch Competition
When and where
Location
WeWork, Valley Towers 75 E. Santa Clara St., 6th Floor San Jose, CA 95113
Description
Zimvest: A World Class Opportunity
Have you heard the news? In Silicon Valley and beyond, there is a gender parity problem and according to sources such as Forbes and the McKinsey Global Report the solution is worth trillions.
At Zimvest Startup Pitch Competition, brilliant and accomplished Bay Area Female Founders will take the challenge to pitch their startup vision before a panel of investors and startup advisors. After question and answer sessions and deliberation, only one startup will take the prize. Zimvest advances gender equality by supporting female entrepreneurship in the community. Female Founders across a wide variety of sectors are encouraged to participate. If you are a Female Founder interested in pitching or an Angel Investor interested in judging at an upcoming event, email harmony@parazim.com.
Proceeds will benefit Silicon Valley Women Who Code. Confirm your attendance today!
FEMALE FOUNDERS PITCHING:
Hoda Mehr, CEO and Co-founder, Stockcard
Lesa Hammond, CEO & Co-Founder, Profhire
Kirsty Baquero-Nichol, Founder, Salonspass
Sarah Coronado, CEO & Founder, Blooms Prive

Phan Kieu Trang, CEO, Elight Education
Bonnie Lau, CEO, Yoconut Dairy Free

Danielle Statom, CEO, MyAaliyah
Elena Krasnoperova, Founder and CEO, Calroo
JUDGES PANEL:
Rania Hoteit, CEO of ID4A Tech, named Best Entrepreneurial Company in America by Entrepreneur Magazine under her leadership
Rania Hoteit is the CEO of ID4A Technologies. named "Best Entrepreneurial Company in America" by Entrepreneur magazine under her leadership. She is an award-winning serial entrepreneur, sought after expert judge on global startup competitions, international public speaker, advisor, writer and social impact leader in gender equality, women empowerment, education and industry innovation with multiple recognitions from the White House. Rania was amongst the 55 global leaders to speak at the United Nations Global People's Summit that was held during the UN General Assembly in NYC on September 22nd where she discussed the global production and manufacturing pipeline and how automation, Ai and Robotics can reduce global exploitation of labor. She's been featured in many publications including HuffPost, Forbes, and Entrepreneur magazine. For full bio, please visit: raniahoteit.com/bio

Guiti Nabavi, Co-Founder and Director, Silicon Valley Women Who Code and Founder, Startup Wonder
Guiti Nabavi has over 20 years of experience in Fortune 500 and startup companies in various engineering, sales, marketing and leadership positions. She started her software career at HP and held multiple positions in management and business development. She then joined a telecom startup, Shasta Networks, where she helped create an IP service industry forum. She next started a telecom VOIP services company for small and midsize companies which was later merged with TEBS, Inc. Guiti next chose consulting to have flexibility for her family. She noticed a need in the education market and cofounded a startup that built a registration platform for enrichment classes. Currently, Guiti is the Co-founder and Director of Silicon Valley Women Who Code as well as Founder of Startup Wonder, an educational services company teaching youth coding and entrepreneurship. Guiti holds a BSEE, from University of Utah, MSCEng, from University of Southern California and MBA, from Santa Clara University.
Kate Bunina, Managing Director at U+, and Mentor at Founder Institute
Kate Bunina is the Managing Director and former Art Director at U+, a global digital product development company and tech investor. U+ uses lean startup methodologies to turn ideas of founders or corporations into amazing digital products. Kate is focused on building startups and digital products, consulting, user experience, human centered design and business development. She is a mentor at the Founder Institute, judge, and speaker. Kate is passionate about art, traveling, psychology, as well as empowering and supporting the people around her.
Jagruti Bhikha, Senior Strategist for Inclusion and Diversity at Women 2.0, U.S. Advisor for Startups and Investors Ecosystem in India at Lets Venture, Founding Partner, EcoSystem Builder, and Co-Author at Wingpact.
Jagruti co-authored "Impact with Wings: Stories to Inspire and Mobilize Women Investors & Entrepreneurs" - the first book of its kind on angel investing as an asset class for women wanting to change the world by founding or funding companies. She mentors women founders and develops educational material to promote angel investing among women as part of their portfolios. To learn more about Jagruti, visit here: linkedin.com/in/jagrutibhikha