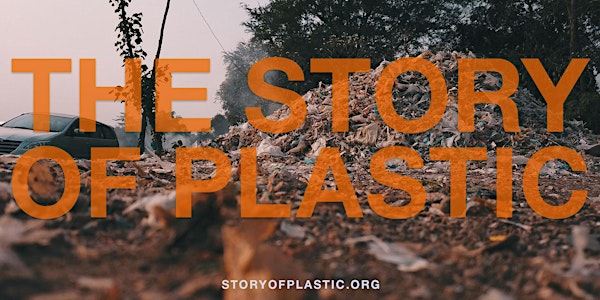 Zgodba o plastiki (The Story of Plastic)
Letošnji svetovni dan okolja bomo obeležili s slovensko spletno premiero filma The Story of Plastic (Zgodba o plastiki).
About this event
Za onesnaženje s plastiko in za njen vpliv na zdravje našega planeta in ljudi je odgovoren človek. Film The Story of Plastic (Zgodba o plastiki) nas popelje na pot po treh celinah z namenom, da nam v sliki in besedi prikaže obupne razsežnosti onesnaževanja polj, rek in morij z gorami smeti ter zraka s strupenimi izpusti, ki so posledica pridelave in predelave plastike. V filmu The Story of Plastic bomo slišali pričevanja strokovnjakov in aktivistov s prve bojne črte, ki nam razkrivajo katastrofalne posledice uničevanja ekosistemov s plastičnim onesnaževanjem in zastrupljanja skupnosti po vsem svetu. Izvedeli bomo tudi več o globalnem gibanju, ki se je porodilo kot odgovor na to. Zanimive animacije, arhivski posnetki, ki segajo v leto 1930 ter pričevanja neposrednih očividcev ponujajo strnjen pogled na problem, ki vedno bolj vpliva na dobrobit planeta in dobro počutje njegovih prebivalcev.
Povezava do filma je za vse prijavljene na voljo v razdelku 'Online Event Page', ogledate pa si ga lahko do vključno 11. junija oz. do doseženih 1000 ogledov. Film je v angleškem jeziku z angleškimi podnapisi in traja 95 minut.
Svetovni dan okolja, ki ga obeležujemo 5. junija, je letos posvečen ohranjanju biodiverzitete. Čeprav v tem trenutku vse naše napore usmerjamo v kurativo zdravstvene krize, pa je ravno ogrožanje raznovrstnosti bitij in krčenje njihovega življenjskega prostora pripomoglo k temu, da je do nje sploh prišlo. Boljšega trenutka za razmislek o razvoju naših gospodarskih sistemov in o vplivu, ki ga imajo na okolje, tako ne bi mogli izbrati.
Onesnaževanje je eden od petih glavnih dejavnikov s pogubnimi učinki na biotsko raznovrstnost. Na piedestal onesnaževalcev se je v zadnjih desetletjih zasidral obljubljeni material - plastika. V sodelovanju z mednarodnimi kolegi iz mreže Break Free From Plastic vam želimo v 95 minutah predstaviti njeno zgodbo.
Praznovanje ob dnevu okolja bomo popestrili tudi s sproščeno Čist-E-debato z mednarodno zasedbo, ki bo potekala v živo na naši Facebook strani v četrtek, 4. junija, ob 17.00. O prigodah v zakulisju nastajanja filma, o mitu, da je vsega kriva Azija, o rešitvah in o ugledu Slovenije v svetu bomo debatirali z Delphine Lévi Alvarès, koordinatorko mreže Break Free From Plastic za Evropo in filipinskim protagonistom filma.