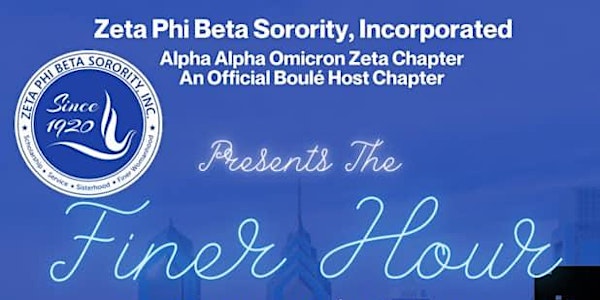 Zeta Phi Beta Sorority, Inc. 2022 Boule' Kickoff- The Finer Hour
Location
Pagano's Market and Bar
2001 Market Street
Philadelphia, PA 19103
Zeta Phi Beta Sorority, Inc.- Alpha Alpha Omicron Zeta Chapter hosts the Official Boule's Kickoff- The Finer Hour
About this event
"The Finer Hour" is an event where Sorors, Frat, Greeks, Non-Greeks, Entrepreneurs, and affluent socialites are able to connect, socialize and have good time!
This event is to welcome the Finer Women of Zeta Phi Beta Sorority, Inc. for their National Conference which will be held in the City of Sisterly Love July 18-24, 2022.
Dress is Summer Chic/ Business Casual.
Come to taste the finest Signature drinks (cash bar) and food that Pagano's has to offer.
Music by DJ Turtle