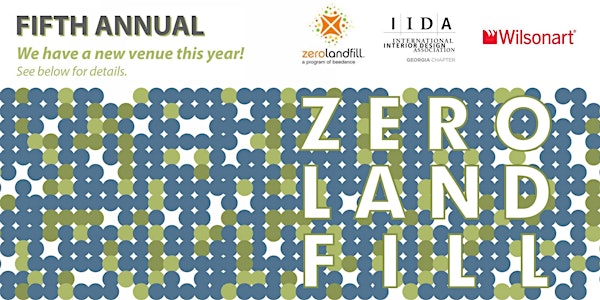 ZeroLandfill Atlanta 2017 - Saturday Pick Up Days 8:00 AM - 12:00 PM
When and where
Location
Certified Finishes 2333 Defoor Hills Road Northwest Atlanta, GA 30318
Description
In the design and construction industry, we find ourselves creating a lot of waste from expired or unused materials collected in our finish libraries that inevitably make their way to the landfill.
So we asked why not repurpose, or upcycle, these materials back into our community? Once unwanted materials can have a new life as free-source materials for educators and non-profit associations, or be transformed into works of art by artists and crafters.
ZeroLandfill is a program of BeeDance. For a fifth year, IIDA Georgia (International Interior Design Association of Georgia) has partnered with Wilsonart to bring the ZeroLandfill event to Atlanta. To date, we have helped upcycle more than 156,000 pounds of discontinued architectural and interior design samples. Help us beat our previous year totals by participating in the 2017 ZeroLandfill Atlanta event!
Picking up Materials? We welcome all educators, crafters, hobbyist, artist, students and the general public to join us on Saturday, August 5th and August 12th at our new event venue Certified Finishes from 8:00 AM until 12:00 PM. Register under "Material Pick Up" Please share the word!
Volunteering? We need lots of volunteers to help us both Fridays, August 4th and 11th and Saturdays, August 5th and 12th. UPDATE Saturday August 5th Volunteering is Closed - please sign up for a Friday date! Register under "Volunteer" and we will send additional information to you via e-mail. For those in the design industry, each volunteer hour can be self-reported as one USGBC CE hour to help you maintain your LEED GA or AP credential. For Friday volunteer signup, please use this Eventbrite link: zlfatl2017fridays.eventbrite.com
Donating Materials? Donations are accepted on one of our drop off days, Friday, August 4th and Friday, August 11th from 3:00 PM to 6:00 PM. Please sign up via this Eventbite link: zlfatl2017fridays.eventbrite.com
Questions? Visit our Facebook event page for current updates. Any questions, contact us at ZeroLandfillATL@iidageorgia.org.