Zero Waste Community Workshops DFW Metroplex

Friday, February 6, 2015 at 9:00 AM

-

Saturday, February 7, 2015 at 5:00 PM (CST)
Event Details
"Sustainability doesn't mean less profit, it means profit forever."   - @FastCoExist
WORKSHOP DESCRIPTION

Zero Waste communities adopt Zero Waste goals because it makes dollars and sense whie also allowing us to be stewards of the environment by reducing toxic landfill emissions. Implementing Zero Waste plans has been shown to boost local economics, build community resilience and create jobs.
Learn why the cities of Austin, Dallas and San Antonio have adopted Zero Waste goals, and why it could be just want your community needs to thrive. This workshop will demonstrate why Zero Waste should be a core strategy of any sustainable development project.
The workshop is also relevant to business leaders and students thinking about entrepreneurship. Apple, Xerox, and Sierra Nevada Brewing Company are jexamples of businesses that have seen financial gain after going Zero Waste. Such businesses are leading the way for Zero Waste and have diverted over 90% of their waste from landfill and incineration, often increasing profit by millions in the process.

By attending these sessions , participants will learn:
What is Zero Waste and proven examples

New business opportunities


How to turn waste streams into revenue streams

Jobs & tax base potential from Zero Waste

Benefits to governments and businesses pursuing Zero Waste

Participate in class project involving real world example (possibly your community!)

Best practices and mistakes to avoid

Garbage is not inevitable. It is the result of bad design. It can be designed out of the system in ways that offer benefits to the community.   Learn how to do it the right way by learning from the consultant Austin hired to do their plan that you can see here:
http://www.austintexas.gov/zerowaste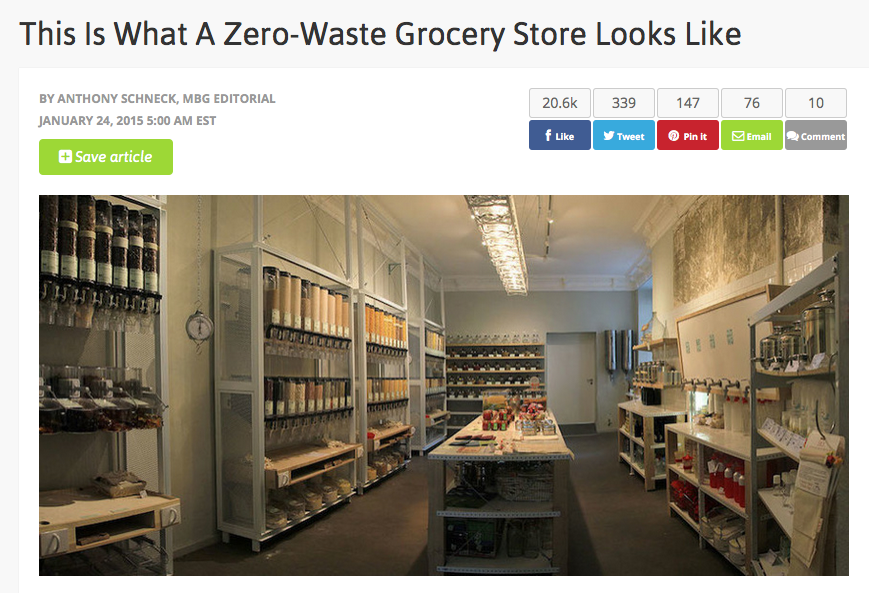 COST:
Friday Day In-House Lecture

"Zero Waste and Resource Management Workshop" $144
2/6/15,  9--5 PM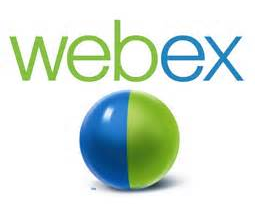 Virtual Friday Day Lecture Web Ex Tickets
2/6/15,   9 - 10:30 AM   "Zero Waste for Business and Communities INTRO ONLY" $29
2/6/15,   9 - 3:00 PM (With Lunch Break, and without Last 1.5 Hour of Class Project)   $79 "Zero Waste and Resource Management Workshop"

Event address for attendees: https://veraworks.webex.com/veraworks/onstage/g.php?d=620757354&t=a
(Access Code with Purchase)
Friday Night Lecture
"Intro to Zero Waste"  $10
2/6./15,  7-9 PM
Saturday Lecture
"Zero Waste and Resource Management Workshop" (Same as Friday day lecture):  $144   
2/7/15,  9-5 PM 
DISTINGUISHED GUEST SPEAKER


Gary founded Gary Liss & Associates, where he is the President and Managing Director.  Serving international municipal and private-sector clients, his success has been built upon a history of bridging problems with solutions and creating environmental programs that have economic benefits.  He is often the "go-to" person for national media on Zero Waste issues and has been included in articles in publications such as Time Magazine, the Wall Street Journal and USA Today.
He has a Masters degree in Public Administration from Rutgers University in Newark, New Jersey and a Bachelor's in Civil Engineering (Environmental Engineering major) from Tufts University.  In 2005, Mr. Liss went through extensive training in the Zero Emissions Research Initiatives and is now a Certified ZERI System Designer.
Previously he was Executive Director of the California Resource Recovery Association (CRRA).   For CRRA, Mr. Liss organized workshops and their Annual Conference, including the first Zero Waste Conference in the nation in 1997. Under his leadership, CRRA adopted its Agenda for the New Millennium, which calls for Zero Waste as a new goal for resource and waste management.
He has helped design and implement Zero Waste Programs in several countries, states, and cities, including: Los Angeles, Oakland, Burbank, Alameda, Palo Alto, Del Norte and San Jose in CA; Austin (TX,); Telluride (CO); Arkadelphia (AR); Central Vermont; Waveney (UK); New Zealand; and Nelson, BC in Canada. Mr. Liss has worked on more Zero Waste community plans than any other individual in the United States.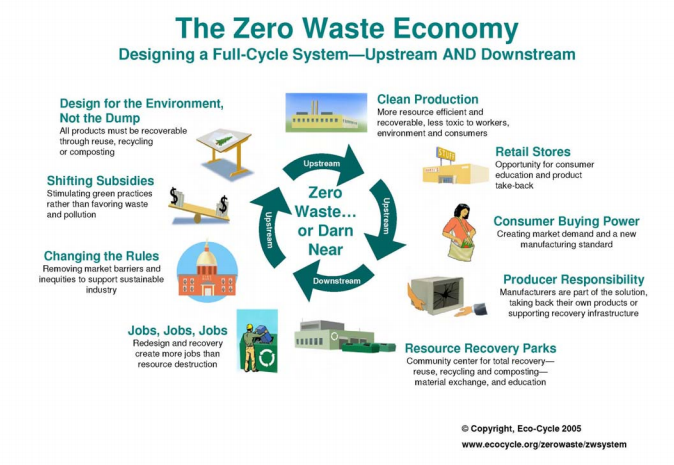 FRIDAY DAY & SATURDAY WORKSHOP OUTLINE
Intro to Zero Waste:
* Definition of Zero Waste
* Connections between Zero Waste and Climate Change
* Cool Cities and Urban Environmental Accords
* Communities that have adopted Zero Waste as a goal
* Zero Waste Businesses that divert over 90% of their waste from landfills or incinerators
Intro to Zero Waste Businesses:
* Benefits to Zero Waste Businesses
* Zero Waste Business Principles
* Model Zero Waste Businesses
* ZERI and the Blue Economy – Thinking outside the Box
Intro to Zero Waste Communities:

Upstream
- Extended Producer Responsibility
- Local Product Bans and Fees
 Downstream
- Incentives
- Intro to Resource Recovery Parks
Business and Jobs
- Siting of Zero Waste Infrastructure
- Purchasing for Zero Waste
Developing Zero Waste Community Plans
- Service Opportunities Analyses
- Commodities Analysis,
- Menu of Incentives and Policies
 - Zero Waste Infrastructure (Reduce, Reuse, Recycling and Composting)
Resource Recovery Parks
Public Participation Processes
Learn about Model Zero Waste Communities like: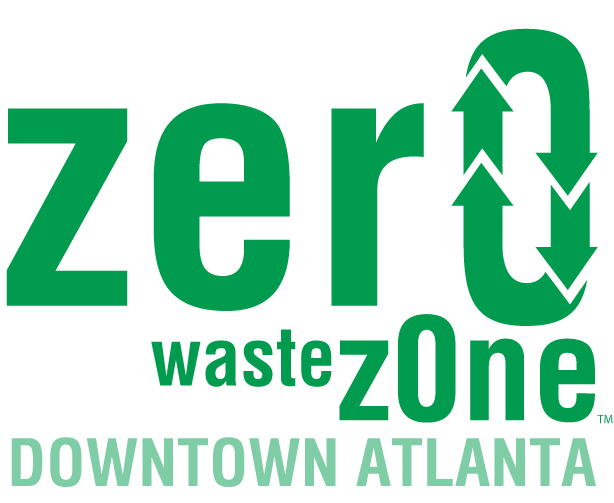 CLASS PROJECT
The class project will involve the students by organizing them into teams that will tackle a real world example of how to get to Zero Waste. Students will break into groups and each group will share their experience with Zero Waste at their business or community. The team will choose one example and develop a Zero Waste Plan for that situation based on the principles learned in class:
    ID types, amounts and sources of materials discarded.
    Design waste out of the system and identify EPR opportunities.
    ID service opportunities where new services are needed to fill gaps in current reuse, recycling and composting  services.
    Select policies, programs and facilities needed. Consider if resource recovery park needed. Support existing reuse, recycling and composting businesses and nonprofits.
    ID how to fund Zero Waste initiatives
    ID incentives for all stakeholders.
    ID "low-hanging" fruit for short-term success and long term strategy and goals.
PREPARATION FOR WORKSHOP
Prior to class, please review the following websites to become familiar with the Definition of Zero Waste and Zero Waste Principles, as well as leading Zero Waste Communities and Zero Waste Businesses:

Zero Waste Definition and Principles:
    – http://zwia.org/joomla/index.php?option=com_content&view=article&id=12&Itemid=5
    – http://www.zeri.org/ZERI/Science_behing_ZERI.html
    Zero Waste Businesses
    – http://www.grrn.org/zerowaste/business/profiles.php
    – http://www.earthresource.org/zerowaste.html
    Zero Waste Communities –
Palo Alto ZW Strategic Plan:
    – http://www.cityofpaloalto.org/civica/filebank/blobdload.asp?BlobID=7100
Oakland Zero Waste Plan:
    – http://www.zerowasteoakland.com/AssetFactory.aspx?did=2123
Austin Adopted ZW Plan:
    – http://www.ci.austin.tx.us/sws/zerowaste.htm
Telluride, CO ZW Plan:
    – http://www.mountain-village.co.us/DocumentView.aspx?DID=125
Map of Northlake campus:  http://www.northlakecollege.edu/Pages/central-campus.aspx
 G-401
When & Where

North Lake College
5001 N MacArthur Blvd
G-401
Irving, TX 75038


Friday, February 6, 2015 at 9:00 AM

-

Saturday, February 7, 2015 at 5:00 PM (CST)
Add to my calendar
Organizer
Founded in 2006, Adbongo, Inc. is a social enterpise which helps smart cities implement the Zero Waste goal.   
Our initiatives encourage the self-sufficiency of communities by growing ventures focused on increasing access to or conserving local resources.