ZERO TO THREE Dr. Ross A. Thompson "How to Think Like a Baby" Workshop for...
Description
8:30am Check in @ SOU/HEC Building Auditorium (1st floor)
9:00am-11:00am Keynote Workshop: "How to Think Like a Baby" by Dr. Ross A. Thompson
11:00am-11:30am Break (Bring a lunch, light refreshments provided)
11:30am-1:00pm Second Workshop Session: Your Choice
1. (Home Visitors & Parents) "Infant and Young Child Mental and Emotional Health" Classroom 118 (1st floor)
Presented by Sasha Cunningham, IMH-DP
OR CKC: Human Growth and Development

-- Set 1, 1.5 hours
2. (Teachers & Parents) "Social-Emotional Skills Building for the Young Classroom" Classroom 120 (first floor)
Presented by Talley Dunn & Sue Hamilton
OR CKC: Understanding and Guiding Behaviors-- Set 1, 1.5 hours
---
3.5 hours of Professional Development (OR CKC: Human Growth and Development, Understanding and Guiding Behavior, Set 1)
*this event also counts as a work search activity for teachers that are on summer break!
---
As Early Education Teachers, Home Visitors, and Parents: Our goal is to build a bridge between our knowledge of the brain's explosive development during the first two years and our everyday experiences of babies and toddlers. If they're learning so much, why are babies so distractible, fussy, and unpredictable? They certainly don't act like budding geniuses – or do they? Guided by a developmental psychologist who is President of the Board of Directors of ZERO TO THREE, we'll learn that babies do not think like adults do, and that understanding how to think like a baby can help us understand better their reactions and feelings.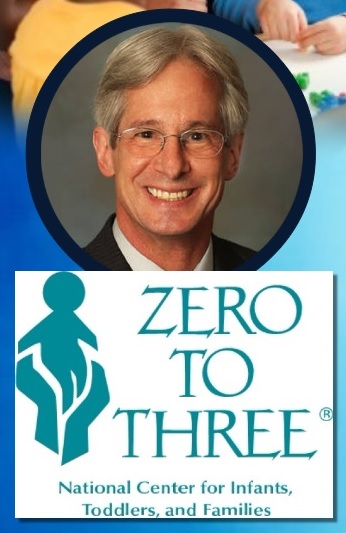 About ZERO TO THREE's Dr. Ross A. Thompson:
He is a Distinguished Professor of Psychology at the University of California, Davis, where he directs the Social and Emotional Development Lab. Thompson studies the development of positive social motivation in young children, including prosocial behavior, conscience (moral) development, and emotion understanding. He also writes on the applications of developmental science to practice and policy, including children in poverty, early childhood mental health, and early education.
---
This is the FIRST time that Southern Oregon has been able to host a professional from the ZERO TO THREE prestigious organization. Don't miss out! Sign up today!
Questions? Patricia.Foster@socfc.org | 541-734-5150 x1042