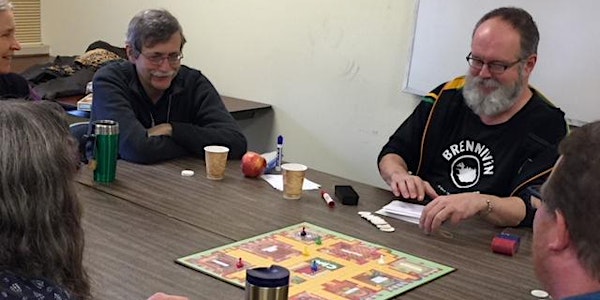 Zero to Gaelic 2019 - 2020 Season
When and where
Location
Lake City Presbyterian Church 3841 NE 123rd St Seattle, WA 98125
Description
Fàilte! (Welcome)
Our Zero to Gaelic (Z2G) program is coming for the 2019-2020 season! We offer three (3) levels of progressive instruction, plus our Ceum Suas group for ongoing and advanced learners.
Our Gaelic Intensive Day (GID)program includes 6 all-day classes on Saturdays:
Dates: Oct. 5, Nov. 2, Dec. 14 (please note this is 2nd Saturday!), 2019 & Feb. 1, March 7, April 4, 2020
(New Students are accepted into the Level 1, 2 or 3 program only through Nov. 2nd, or... by permission of current instructors.)

Our ongoing/advanced Ceum Suas students may register for ANY date during the GID season.
Time: 9:30am - 3:30pm
Location: Lake City Presbyterian Church in Seattle (3841 NE 123rd St.)
We use the reference textbook, Scottish Gaelic in Twelve Weeks (with audio CD) by Roibeard Ó Maolalaigh, available for sale at the first class for $25. It is also available online typically at a higher price and with or without the audio CD!! We strongly encourage you to buy the one with the CD so you can practice in between classes.
To register for GID passes, use drop-down menu & select date:
1. Single-day registration: $60 for each individual GID.
2. Annual pass (6 GID classes): $320 (savings of $40 on 6 sessions.)
3. Jumbo pass (includes 6 GID & 2 LED classes): $395 (savings of $45, roughly equivalent to a FREE LED+.)
Using drop-down menu, choose the date, then select type of pass.
As facilities costs have increased, regrettably we are no longer able to absorb handling fees & need to pass these on to participants, even when paying at the door.
Back by popular demand, we will also offer two (2) stand-alone half-day events*:
Language Enrichment Days (LED) - small mixed-levels group learning experience interlaced with fun activities to encourage speaking Gaelic on 2 Saturdays:
Dates: Jan. 4 & May 2, 2020
Time: 9:30am - 12:30 pm
Cost: $40 single day registration
Location: Lake City Presbyterian Church in Seattle (3841 NE 123rd St.)
*single-day registration for the LED dates will be available as separate events after Nov. 2.
To register for the LED class:
Open to ANYONE in the current program and to PAST students with some experience with the language. Tickets for our first LED of this season on Saturday, Jan. 4th, 2020 are available after Nov. 2. Cost is $40.

Please register now and we will see you at our next GID!