Zero to Dimensional Modeling Hero

Friday, May 8, 2015 from 9:00 AM to 6:00 PM (AST)
Event Details
WHERE: 
Microsoft Puerto Rico (Click here for a map)
City View Plaza II Suite 107
State Road 165 Km 1.2
Guaynabo, PR  00968
Full Day Dimensional Modeling Pre-Conference
Speaker: Jason Horner
Hello Dear Potential Attendee!  Welcome to your opportunity to learn all about SQL Server!  Come join SQL Server MCM Jason Horner for a full day of Dimensional Modeling training. There is a lot to cover and a lot to learn.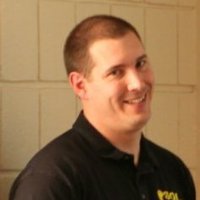 Jason Is a Microsoft Certified Master SQL Server, and holds MCSE's both Data Platform and Business Intelligence. Working with Sql Server as a DBA/Application Developer since version 6.5, he made the transition to delivering BI solutions in 2002 and began working with Spatial Data in 2008. Jason speaks frequently on a diverse range of topics from PowerShell to Dimensional Modeling at the local Colorado User Groups, SQL Saturdays, and other regional and national conferences including the Rocky Mountain Oracle User Group (RMOUG) Training Days, and PASS Business Analytics Conference (BACON).

Dimensional modeling is arguably one of the most important fundamentals of business intelligence.  It is still relevant even as new technologies like PowerPivot and SSAS Tabular Models are becoming more popular.  Correctly modeling your organization's data not only protects the most important asset your company has but ensures that your data mart or data warehouse will be responsive and capable of accommodating emerging requirements.
The precon is split into three main modules:
1. Dimensional modeling fundamentals
2. Advanced Dimensional modeling design patterns
3. Group modeling exercises
Dimensional Modeling Fundamentals:
This module will introduce the basic terminology and concepts in the Kimball dimensional methodology. We will also provide a high level overview of common data warehouse architectures including the typical components and roles.
Case Study:
We will review some example dimensional models and point out the good, bad, and ugly.
Group Project:
The final module will be a group project.  The class will be split into teams and given a small- to medium-size dimensional model to implement. Once this is complete, the groups will present their findings in a short 5 - 10 minute presentation highlighting some of the challenges and design tradeoffs with the reasons they were made.
OTHER COURSE INFORMATION:
Food:  Lunch will be provided at the event location.
Cancellation policy: no cancellations/refunds/exchanges allowed except if event is cancelled for any reason. Full payment is due at the time of registration.
When & Where

Microsoft Puerto Rico

Guaynabo, Guaynabo 00968
Puerto Rico

Friday, May 8, 2015 from 9:00 AM to 6:00 PM (AST)
Add to my calendar
Organizer
Puerto Rico Professional Association for SQL Server (PRPASS) is a volunteer organization founded in 2005 with the main objective of providing a learning, networking and collaboration Information Technology (IT) users community for SQL Server professionals. PRPASS is the local Chapter affiliated to PASS, the largest community of SQL Server users in the world.