Description
Zero to Deep Learning® 1 Week International Machine Learning Bootcamp

Finally! A 1 week full time training bringing you from Zero to Deep Learning® with Keras and Tensorflow. This 1 week course is a fulltime introduction to modern Machine Learning and Deep Learning techniques using Python and it is designed for Software Engineers and Data Analysts looking for a transition to Machine Learning & Deep Learning.
The course covers:
Introduction to Machine Learning with Python & Scikit Learn

Introduction to Deep Learning with Keras
Advanced Deep Learning with Tensorflow
and it includes: accommodation in San Francisco, meetups with experts, mentoring for your projects, happy hours, access to coworking space and more!
Curriculum details:
The workshop introduces you to the concepts of Machine Learning and Deep Learning and it provide a solid base to build deeper knowledge in the field.
Introduction to Machine Learning with Python & Scikit Learn
Recognize problems that can be solved with Machine Learning
Select the right technique (is it a classification problem? a regression? needs preprocessing?)
Load and manipulate data with Pandas
Visualize and explore data with Matplotlib
Build regression, classification and clustering models with Scikit-Learn
Evaluate model performance with Scikit-Learn
Build, train and serve a predictive model using Python, Flask and Heroku
Introduction to Deep Learning with Keras
Fundamentals of deep learning theory
How to approach and solve a problem with deep learning
Build and train a deep fully connected model with Keras
Build and train a Convolutional Neural Net with Keras on a cloud GPU machine
Build and train a Recurrent Neural Net with Keras on a cloud GPU machine
Application to Image processing/Text processing
Advanced Deep Learning with Tensorflow
Fundamentals of Tensorflow
Build and train a model with Tensorflow and with TFLearn
Custom architectures and loss functions
Transfer Learning with pre-trained models
Setting up a machine for deep learning / serving a model
Included in the price:
Data Weekends Bootcamp curiculum
6 nights at Startup Basecamp in double room
Breakfast, Lunches and Snacks
Happy hours with Data science experts
One copy of the Zero to Deep Learning book
Access to coworking room
Networking with peers
Dinner recommendations
Meetup recomendations
Not included in the price:
Flight to San Francisco
Travel & Medical Insurance
Travel Visa
Extra nights before and after the bootcamp
Dinners
Are there any prerequisites?
Previous experience programming in Python or in other languages is advised to make best use of the workshop. You can read more about how to prepare here.
Why python?
In the last few years Python has become a de-facto standard in data science and is widely adopted by most major companies. Reasons for this success include:
large set of mature data science libraries => most needs covered
worldwide community of enthusiasts => get help when you need it
easy to learn, read and write => start contributing immediately
supports both functional and object oriented coding => versatile and powerful
full stack programming language => easier interaction between data scientists and software engineers
Why Keras?
Keras is a high-level neural networks api and library that allows to simply build and train deep learning models using Tensorflow or Theano as backend. Written in Python it focuses on enabling fast experimentation. It recently became the preferred high level api for Tensorflow and it thus provides a great entry point to approach Tensorflow. Keras highlights:
Allows for easy and fast prototyping
Supports Fully connected, Convolutional and Recurrent
Supports arbitrary connectivity schemes
Runs seamlessly on CPU and GPU
Integrates very well with Tensorflow and Tensorboard
Why Tensorflow?
There are many open source Deep Learning libraries. Tensorflow is backed by Google and is quickly becoming one of the most used libraries in the fields. It has a large and growing community of users and it is versatile and easy to learn. Highlights include
largest community of developers
state of the art models and nodes
high scalability, can be distributed on many GPUs
production performance and deployment tools
very versatile and powerful for distributed high performance computing beyond neural networks
Instructor
The course is lead by Francesco Mosconi. Ph.D. in Physics and Data Scientist at Catalit LLC, he was formerly co-founder and Chief Data Officer at Spire, a YC-backed company that invented the first consumer wearable device capable of continuously tracking respiration and physical activity. Machine Learning and python expert he also served as Data Science lead instructor at General Assembly and The Data incubator.

About Startup Basecamp

Startup Basecamp is the first startup hotel in San Francisco for Startup Professionals & entrepreneurs. Our co-living & co-working spaces offer a quality short-term solution to easily land in Silicon Valley.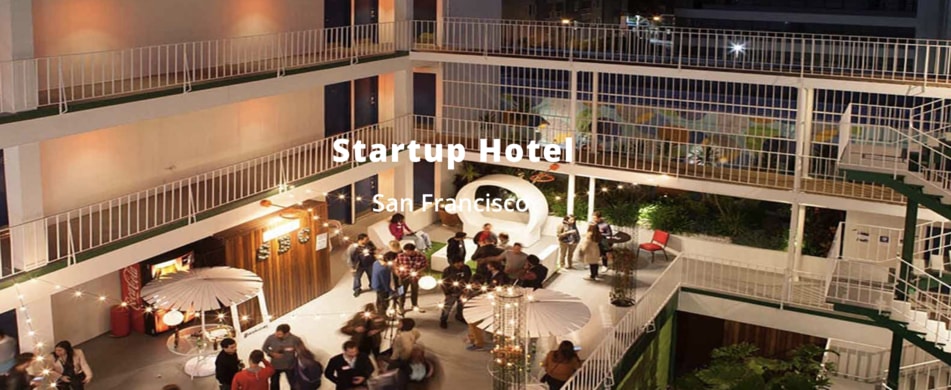 Terms & Conditions
Cancellation policy
In certain cases, we may need to cancel this workshop due to circumstances beyond our control or otherwise. If this happens, we will refund all registration fees for those who signed up. We are not responsible for any related expenses incurred by registered attendees (including but not limited to travel and hotel expenses).
Refund policy
More than 3 weeks before course: full refund.
Less than 3 weeks before course: no refund available.
Money-back guarantee
All public workshops come with a no-questions-asked money-back guarantee. If you are unhappy for any reason after attending the class, you can ask for a full refund (minus the accommodation expenses).