About this Event
Steve Kimock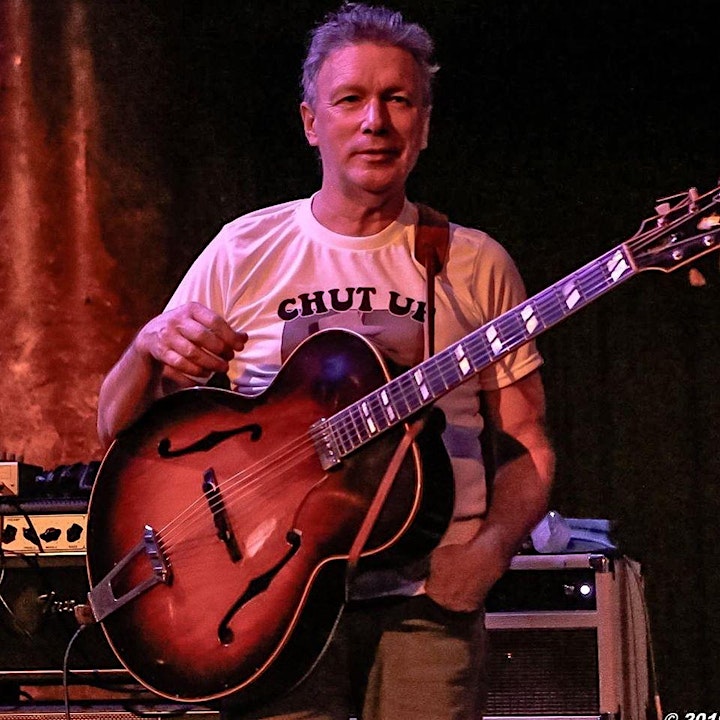 Kimock's ability to articulate tone, melody and emotion into music combined with technical brilliance has earned Kimock the title "Guitar Monk"( Relix Magazine) for his commitment to guitar, and his ability to make it speak with its own original voice.
His variegated brand of guitar, alternately subdued and vibrant, defies easy categorization. At times prog rock/jazz-inflected and at others gypsy-straightaway, his crystal clear tone has been captivating audiences for more than thirty years.
Kimock co-founded the Jazz/Rock fusion band Zero in the 80's, KVHW in the 90's and now tours under his own name. He is widely embraced by fans as one who carries the free-form torch of improvisation, through an extensive catalog of original material in his own bands, as well as through live performances with so many esteemed musicians. Kimock has performed alongside the likes of Bruce Hornsby (and can be heard on two of Hornsby's releases), John Cipollina Jerry Garcia and all members of the Grateful Dead, as well as Peter Frampton, Bonnie Raitt, The Allman Brothers, Buddy Miles, Buddy Cage, Screamin' Jay Hawkins, Bobby Vega, Martin Fierro , Joe Satriani, Baaba Maal, Angelique Kidjo, Elvin Bishop, George Porter Jr., Steve Winwood, Derek Trucks, Ivan Neville, Grace Slick, Papa John Creach, Norton Buffalo, Amos Garrett, Warren Haynes, Hadi Al Sadoon, Stephen Perkins, Nicky Hopkins, Freddie Roulette, and many more.
A relentless innovator as well as player, Kimock's focus leads to guitar & amp craftsmanship. Over the past few years, he collaborated on a series of highly collected custom Two-Rock "Kimock Amplifiers" as well as a coveted ergonomic Scott Walker brand guitar - built in stereo.
His passion and devotion to performing live improvisation is matchless, and his unparalleled ability to embrace and capture a theater musically is the stuff of legends.
"Unconventional. Experimental. It's sort of the Steve Kimock way." – CNN, 2009
Melvin Seals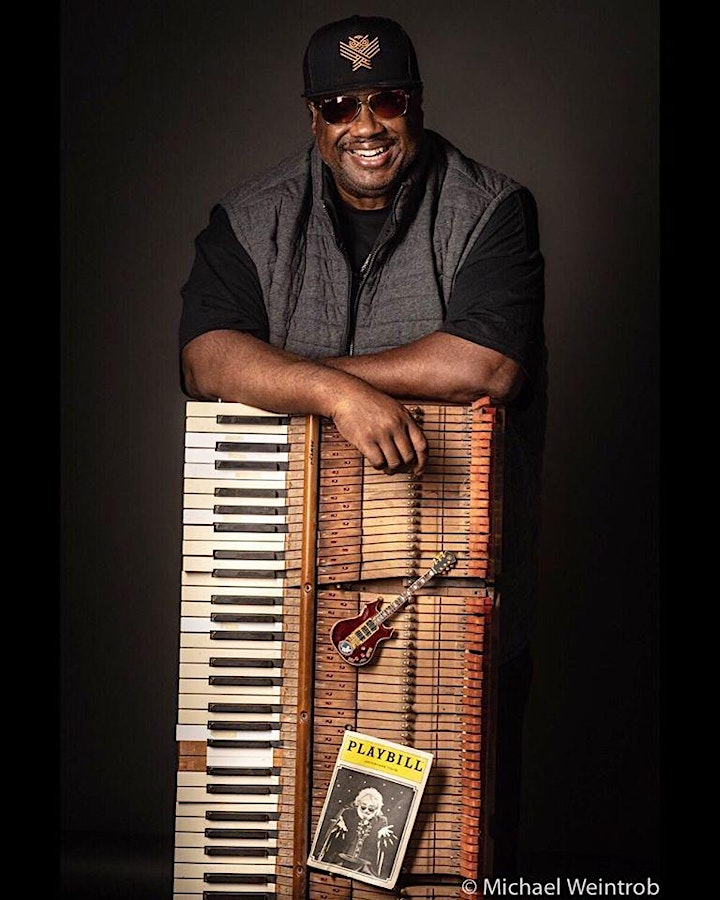 Melvin is best known for his long friendship and musical partnership with cultural icon and guitarist Jerry Garcia and the smile of his that lights up the room. Melvin spun his B3 magic with the Jerry Garcia Band for 18 years and in doing so helped pioneer and define what has now become "Jam Band Music".
Melvin Seals' current projects include Melvin Seals and JGB, Melvin Seals Melting Pot and The Mix. The best is yet to come. From blues to funk to rock to bluegrass, The Mix serves up a tasty mix with a little R&B and gospel thrown in to spice things up. Each member of this powerhouse lineup brings an intuitive, expressive style, soul, spontaneity and remarkable chops to the table. With acoustic and electric ingredients and unique combinations of guitar, mandolin, slide and lap steel with savory bass, hearty drums and, of course, a heapin' helpin' of the wizard's magic on Hammond B-3 Organ and keyboards, the result is a most satisfying blend of natural organic grooves that challenges genre boundaries. Their chemistry is the focus from which they create a spontaneous and high art where the sky is the limit musically. They offer an exciting, often psychedelic musical journey that keeps audiences dancing and smiling (and some staring in amazement) for several hours. Melvin is pioneering a path deeper into the musical territory he helped to establish.
Melvin Seals' performances are a must see, must feel experience!!! His music is guaranteed to get into your soul, raise your spirit and get you groovin'!!!
Performers
Date and Time
Location
Refund Policy