Description
5pm New York / 10pm London / 7am Sydney (21st)
www.worldtimebuddy.com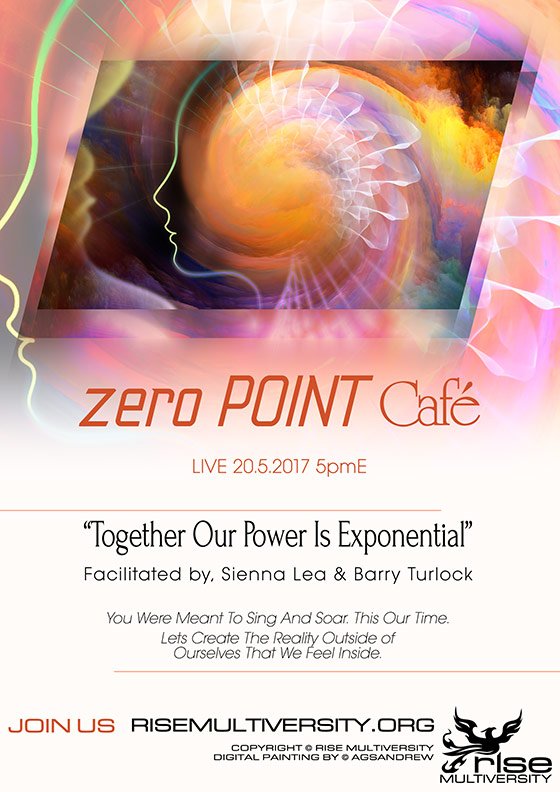 I am honored once again to bring Zero Point Café to all of you. I have much enthusiasm and information to share, as I know we have all gone through many energetic changes from the natural organic energies coming to all of us. Then of course there has been specific targeting of many "Way Showers of this Grand Universe ".

It has been personally very challenging in the last few weeks, but as tough as it was, I came out the other end even more powerful than I was and more knowledgeable than I was. I now see the machine with even more clarity and the understandings of my relationship with the Matrix system.

With this new clarity my ability to navigate the old has risen to new heights. I look forward to sharing my experiences, and I also look forward to hearing many more of you share yours.

The Matrix system is very clever, and very, very old. All the Beings who are a part of that Empire are the BEST at what they do in the Grand Cosmic Arena! They know us very well. They know all our weaknesses, they know all our strengths. We have been watched, listened to, studied our history and Herstory known, there is no stone left unturned in their research of our
individual selves.

One of the most clever ways they conquer and divide is by keeping us in a state of separation. We are all individually very powerful, but we are all individually very programmed to the synthetic reality of fear / separation. Even though many of us are connected to our "Heart Soul Essence" with wonderful clarity, feeling so much Love, Grace, Peace, etc.

Are we stepping out and reuniting with our Brothers and Sisters who are of Soul Family, who feel the Love, Grace, Peace, that we feel?

Together our power is exponential. Together we see distortions and limitations that have been placed on others so we can help them clear them. Together we Co Create and come up with ideas and directions to empower all of us. When we simply be together, we change everything here.

We heal ourselves, we heal Mother Earth, the Sun, the Galaxy. We heal our Universe which is this Universe.

I need you all, and you need me to. Come visit and share your wisdom, break out of silence. You were meant to sing, and soar. This is our time. Lets create the reality outside of ourselves that we feel inside ourselves.

Much Love & Peace
Barry
---
With: Sienna Lea & Barry Turlock

---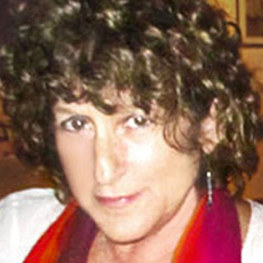 Allow me to introduce myself. I am Sienna Lea, woman author, once a psychologist in the system, now a mid-wife augmenting soul alchemy I call Shadow Synthesis to birth a New Humane reality of care and embodied conscience. I have worked for 50 years diligently engaging in New Paradigm projects and communities. Through all this I have come to realize that to truly birth a reality of embodied love and equality we must first transmute all that would sabotage this agenda residing within each of us. I am keen to share all I know including the transformational organic process of correction given to me by phenomenal mentors and Our Sacred Mother Planet herself...

[Visit her Mentor page]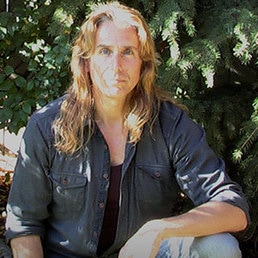 As a young child I always had a knowingness that what is taught as life in this reality, is not true life. I would have a recurring dream as a young boy, riding a big beautiful black horse and being so free. No one could catch us. At times I was the horse, at times I was a knight on this horse riding through beautiful forests looking for my twin flame.

I would walk to school and be in tears as I didn¹t understand this reality. This wasn¹t real life, I didn¹t know what it was, it certainly wasn¹t home. Such a heavy reality full of concrete, no magic. I often would wonder, why can¹t we fly? What happened to our magic? It seemed so strange that we couldn¹t live the way we used to...

[Visit his Mentor page]
---
RISE MULTIVERSITY
www.risemultiversity.org

---
---
IMPORTANT

---
ADVISORIES
・A microphone is required only to participate in the Cafe, although a webcam is preferred.

・For help with microphones and webcams, read the following:
Microphone Guide, Webcam Guide

・There is no after sale replay for this Cafe. Material from this event maybe used in other areas throughout Rise Multiversity / Other replays and recordings can be found on demand.


REQUIREMENTS
・System Requirements:
PC & Mac | Linux | Mobile &Tablets

・Terms, refunds and other policies Please read here.

DISCLAIMER
・The views in this presentation do not necessarily represent that of Rise Multiversity or its individual members.