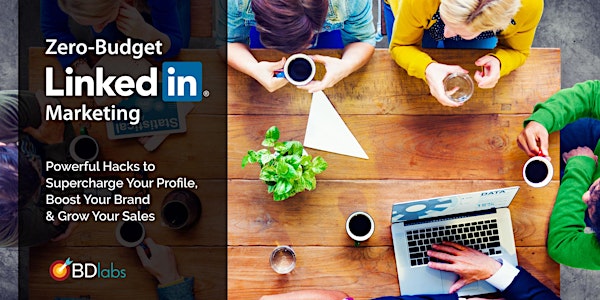 Zero-Budget LinkedIn Marketing - Supercharge Your Profile, Brand & Sales
When and where
Location
neOOne Centre for Accelerated Learning 2nd Floor, No. 40, Jln Tun Mohd Fuad Taman Tun Dr. Ismail Kuala Lumpur, Federal Territory of Kuala Lumpur 60000 Malaysia
Refund Policy
Contact the organizer to request a refund.
Description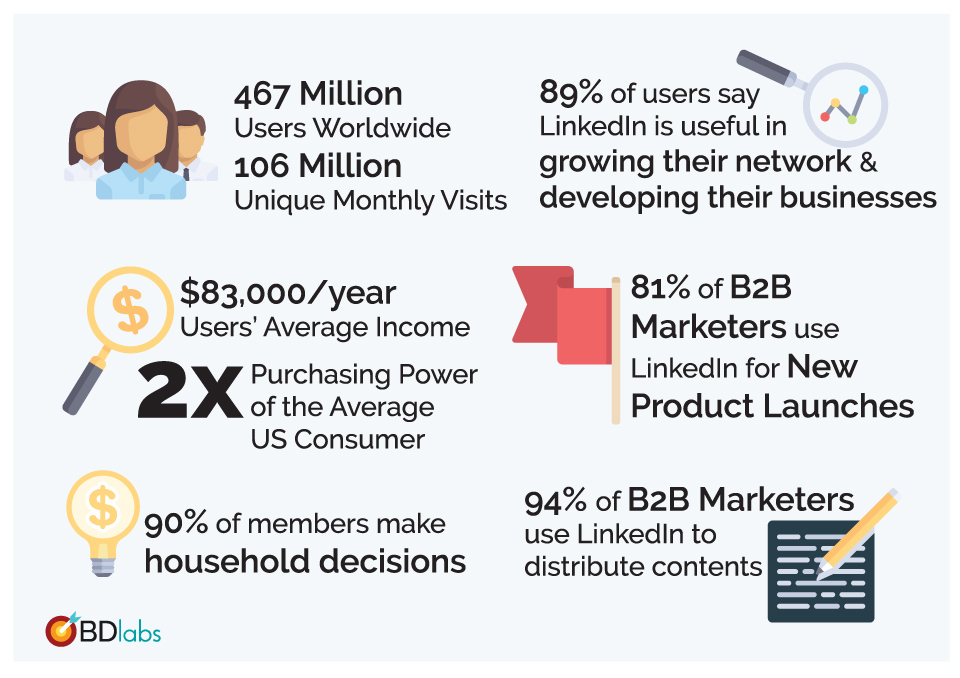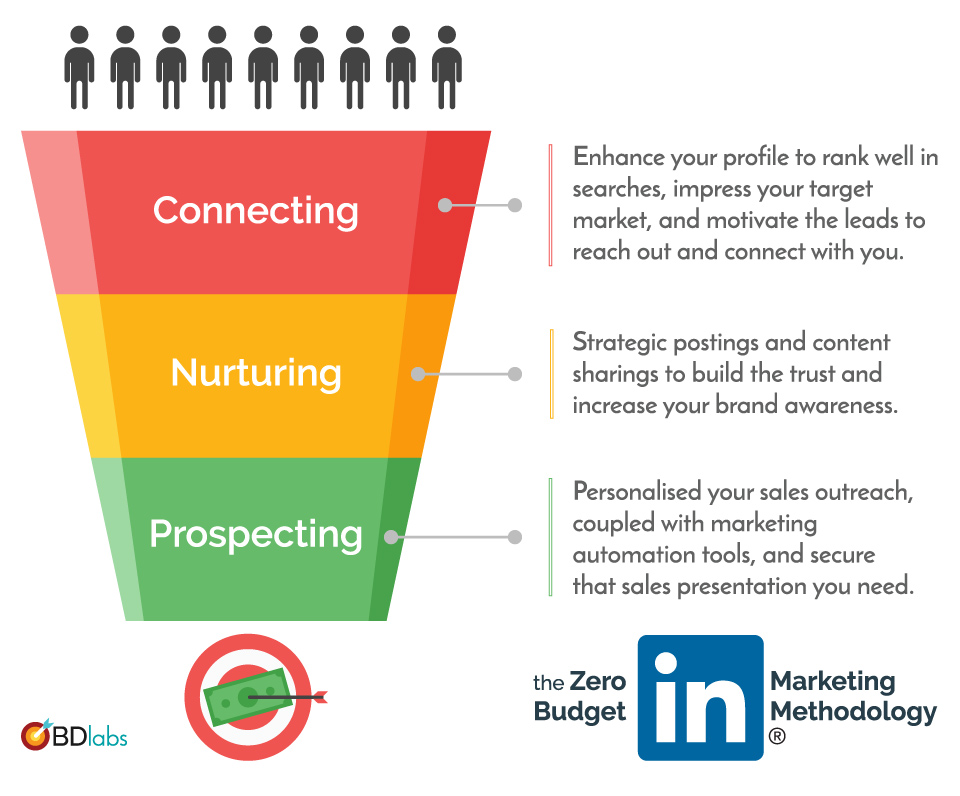 WORKSHOP BENEFITS
Optimise your profile for searches and rank high in LinkedIn SEO
Expand your connections exponentially with highly effective tools and hacks
Sexify your profile to attract the right target market
Strategise your contents to build brand and nurture your connection
Leverage on low-cost (mostly free) resources to boost your professional presence
Design persuasive sales outreach campaigns and increase your profits
Become an All-Star LinkedIn Marketer
Participants will walk away with LinkedIn profiles that are optimised for searches, targetted for business growth, positioned for brand awareness, and poised to generate leads & sales.


---
THIS WORKSHOP IS DESIGNED FOR
Business Development Professionals
Sales & Marketing Professionals
SME business owners & Entrepreneurs
Digital Marketers
Anyone who wants to leverage on LinkedIn to grow their businesses, brands and sales exponentially!
---
TRAINERS' PROFILE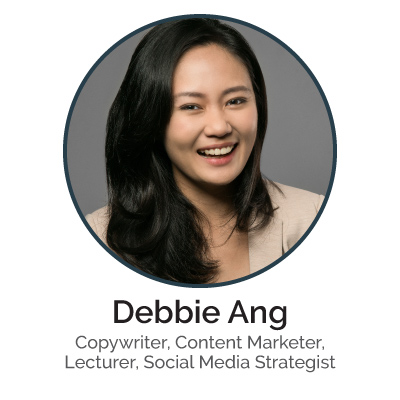 Growing up wander lusting for travel and life experiences, Debbie Ang's fascination with maps and compasses takes her from the bland 9-5 to founding a digital agency so that she can create more travel memories and life keepsakes.
Once a corporate slayer, Debbie has had her fair share of experience working with the British High Commission, Malaysian public service and banking institution. She then continues to pursue her Master's in Applied Linguistics and picked the brains from the finest professors who taught her what's perfect academic writing. Always on a path for growth, Debbie embarks on various opportunities to discover her niche. Eventually, she fell in love with digital and content marketing, and combined with her lecturing experiences, she refined her copywriting and storycrafting skills.
Fast forward to this present day, Debbie's been working and consulting with local and international clients in digital marketing, content creation as well as copywriting. The majority of her clients are from LinkedIn, where they found her professional profile, thanks to effective copywriting.
A strong advocate of auto-didacticism, Debbie believes that "nothing cannot be achieved if you put your mind to it" and the best copy should "speak to your customers, and goes straight to their hearts." So be prepared for tons of hands-on, discussion and experience sharing, because learning sessions should never be all chalk and talk!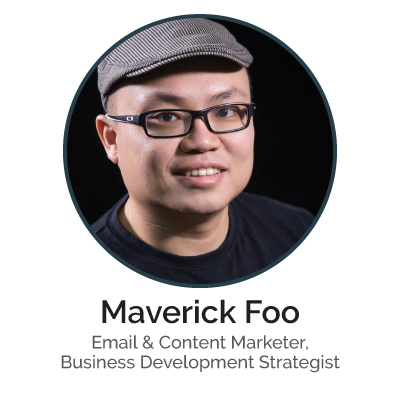 One of the business heads at a large insurance company once dropped Maverick Foo's boss and mentor an email after his sales meeting, saying "Maverick is one of the worst sales person I've ever met." As a matter of fact, Maverick never read the email in full because not wanting to hurt him further, his boss deleted the email.
Since that day a decade ago, Maverick decided to turn his weakness around and focus on what he's better at - email marketing. Four businesses later, he can attest that over 93% of his businesses started off with an email exchange, usually a cold-email, that led on to solid deals.
Now a business development director at several ventures, where he falls short, he uses technology to overcome. Instead of cold-calling, he does cold-email. Instead of door-to-door selling, he creates sales funnels to attract the right prospects through the door.
With Maverick, you can expect textbook materials and fancy theories left at the door. A strong supporter of "you can't teach what you have yet to understand and implement", in his session, you'll get practical techniques, proven strategies, quick-fire tips and a sprinkle of humor and personal encounters throughout.
---
COURSE OUTLINE
0915 | WORKSHOP INTRODUCTION
The art of the first (professional) impression
A slightly different mindset is needed
LinkedIn vs. Other Social Media
The All Star Profile
Exercise: Important settings in LinkedIn
0945 | LINKEDIN AS YOUR LANDING PAGE
A crash course in B2B sales funnel
Market Positioning & Product-Service Match
Identifying Your Ideal Customer Profile (LinkedIn Buyer Persona)
Getting into their psyche & search behaviour
Exercise: Ideal Customer Profile
1015 | HEADLINE HACKS
Exercise: LinkedIn Keyword Research
Ideas and Angles
Fortune Favours the Bold, Inject the Brand Promise
Exercise: Sexifying Your Headline
Tools and Templates to ease the pain
Photo Dos & Don'ts
1100 | STORIFY YOUR SUMMARIES
Maximizing Your Spaces
First Voice vs. Third Voice
Structure: Making it an Easy & Enjoyable Read
Leveraging on attachments
Moving from adjective to verbs
Exercise: Draft your summary highlights/keypoints
1200 | BUST THAT WRITER'S BLOCK
The William Forrester & Copycat Method
Injecting your persona
Exercise: Fleshing out your summary
1300 | NETWORKING LUNCH
1400 | MAKE WORK EXP. WORK FOR YOU
Crafting mini-CVs that sells your expertise for you
Keeping a consistent tone & flow
1430 | EFFECTIVE POST STRATEGIES
Establishing Your Authority & Expertise
What NOT to post
Strategic Content Generation
Content tricks for those who don't like to read
Exercise: Content Ideation
Adding the personal touch
Analytics and Insights
1515 | 10X YOUR CONNECTIONS
LinkedIn Social Selling Index
The Almighty Search Function
The Peek-A-Boo move
LinkedIn Groupie
Endorsements = Encouragements
Playing with your Interests & Featured Skills
Common Pitfalls
1600 | YOUR FIRST MESSAGE
3 templates you can work with
Detective. Stalker. BFF.
Writing in their persona
Personalisation techniques
1645 | LINKEDIN SUPERCHARGED
Export to Email Marketing systems
Beyond LinkedIn
LinkedIn Articles
Automation Tools
SlideShare for Branding & Authority Building
Company Page
1715 | Q&A & WORKSHOP ENDS
FAQ:
Q: I see you guys did not include LinkedIn Ads in your course outline? What's up with that?
A: Yeap! That's very sharp of you. In Zero-Budget LinkedIn Marketing, the concept is to use minimal or zero marketing budget to expand your connections, brand and business. Sure, if you want to use some money to run some ads, our friends at LinkedIn Marketing Solutions will be thrilled to help you out!
Q: Fair enough. If my business I do mostly B2C, is this still the best workshop for me?
A: I'll be frank. Most of the LinkedIn members are professionals, entrepreneurs, business owners, very B2B in nature. You can still come for the workshop and learn how to spice up your profile, but as long as your target customers are not on the LinkedIn platform, it's going to be harder. Our philosophy is to always go where the market is. That said, if you suspect your target market are on LinkedIn (41% of millionaires are on the platform), this would be a place for you to initiate contact, build trust and move them towards your more B2C products/services.
Q: My company contributes to HRDF. Can the fees be claimed?
A: Yes! Contact mav@plaseed.com and I'll help you get the paperwork done.
Q: I have a huge team that I want to send for this training. Do you think it's better if we bring the program in-house?
A: Definately yes. Not only will you enjoy savings, the biggest benefit is that we get to customise the modules to fulfill what your team really needs. Plus, we will also have more time to work with them on their profiles individually, and strategise more on the best ways to market themselves through LinkedIn. Drop mav@plaseed.com an email, and let's talk!