ZENMothra # 3 :: good friends. good stories. good times.

Friday, January 13, 2012 at 6:30 PM (EST)
Event Details

watch a short news clip on our muse & first ever event
our sponsors
zen masters

    wake up & smell the poetry
    womens art forum
artizens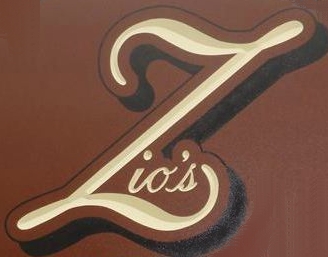 zio's bistro
---
our sponsors help organize this event and contribute to our enjoyment of the evening by providing a location, food and drinks.
please consider supporting them with your patronage in return.
inspired by the moth radio hour, the community at the zen bungalow has partnered with hopkinton's own wake up and smell the poetry and the women's art forum to create ZENMothra -- a unique gathering of friends & neighbors who love sharing good stories and engaging in good conversation around them.  
but it's not just about stories...

if you've ever listened to the moth radio hour, you've experienced how ordinary people create an extraordinary event simply by sharing meaningful anecdotes from their lives.
well, we're a bunch of moth-o-philes taking a slightly different tack.  "storytelling" remains central to the evening, but we believe there's even more magic to be made when real stories from our lives are shared among friends & neghbors in a conversational setting instead of a "performance" setting.
so we'll provide the environment.  you provide the stories.  together we'll create the good times.
what's the format for the evening?
because the ZENMothra is first and foremost a social event, we're making our program a friday night gathering among friends.  here's what to expect ::
| | | |
| --- | --- | --- |
| 6:30am - 7:00pm | ::  | arrive & mingle over appetizers and drinks |
| 7:00pm - 8:30pm | :: | storytelling time |
| 8:30pm - 9:00pm | :: | mingle for a while longer |
| 9:00pm - ?? | :: | for those who have purchased dinner tickets, our table awaits us! |
january's featured tellers and their stories
Polly Brown
Polly's story(ies) ::  she'll be telling a tale from Korea, the source of one poem in a book she has written about a returned soldier and his wife, plus a "wise one" whose wisdom manifests itself in surprising ways.
about Polly :: Polly meets regularly with the cambridge-based group Every Other Thursday Poets, and has published two books. The most recent (by Finishing Line Press) is a collection of narrative poems  (many written in the voices of other people; many considering the impact of war on veterans and their families).
Geri Holland
waiting for info on her stories...   stay tuned!
Len Lipner
Len's story(ies) :: many of Len's stories are about amazing coincidences -- stuff  that happens but has no right to. The one he plans to tell deals with a ride he got while hitchhiking cross-country as a student, and the incredible life-changing insights he got from it.
 
about Len :: Len has been telling stories in public since 1994, or much longer if you count his 16-year career in marketing before that. His favorites always show how apparently trivial events somehow come together and morph into stories you can never forget, no matter how hard you try.
what's for dinner?
zio's bistro is pleased to offer a choice from one of the following entrees  ::
apple & walnut salad with grilled salmon
Fresh field mixed greens topped with granny smith apple wedges, grilled asparagus, maple honey glazed walnuts, crumbled gorgonzola cheese & grilled salmon. 
 
chicken marsala
sauteed cutlets with fresh sliced mushrooms in marsala wine sauce. 
 
truffled chicken risotto
garlic grilled chicken and a spicy broccoli rabe in creamy risotto finished with a hint of white truffle oil. 
 
baked haddock maria
filet of fresh haddock backed with a creamy lobster sauce and topped with seasoned panko crumbs.  served with mashed potatoes.


braised beef short rib
fork tender, rootbeer braised short rib in jus served with mashed potatoes and broccoli rabe. 
 
anything else i need to know?
yeah, there's probably a few things we should cover with you up front  ::
first and foremost, the ZENMothra is about having fun. 
second (and only slightly less important) is you must commit to making making new connections with your friends & neighbors (or just making new friends!).
although we ask everyone to leave political correctness at the door, we do have one absolute rule for those in attendance -- any stories you share cannot contain attacks on other individuals or groups (ethnic groups, political groups, etc., etc.)  violators will be publicly humiliated... or worse.
When & Where
15 Main Street, 2nd Floor
Hopkinton, 01748


Friday, January 13, 2012 at 6:30 PM (EST)
Add to my calendar
Organizer
zen bungalow
the zen bungalow is both a physical space and a diverse community.
as a physical space, we think we have something pretty special.  by day we're a light, airy and inspiring professional office -- with a conference room and zen water garden rounding out our special features.   and because we think work - life balance is important to success in both, we occasionally come alive at night (and on weekends) with workshops, yoga classes and cultural events.
our community is as diverse as our space.  our consultants, freelancers, remote workers, small businesses & non-profit organizations all contribute to creating the simplicity, clarity and focus that is our hallmark.
an initiative of main street ventures, the zen bungalow is the place for unparalleled strategic collaboration.  and fun times.  check us out!
ZENMothra # 3 :: good friends. good stories. good times.