ZENMothra # 2 :: an experiment in local storytelling

Friday, December 16, 2011 at 6:30 PM (EST)
Event Details

watch a short news clip on our muse & first ever event
our sponsors
zen masters

    wake up & smell the poetry
    womens art forum
artizens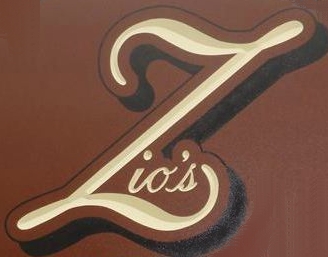 zio's bistro
---
our sponsors help organize this event and contribute to our enjoyment of the evening by providing a location, food and drinks.
please consider supporting them with your patronage in return.
inspired by the moth radio hour, the community at the zen bungalow has partnered with hopkinton's own wake up and smell the poetry and the women's art forum to create ZENMothra -- a unique gathering of friends & neighbors who love to tell & listen to stories about life.  
but it's not just about stories...

if you've ever listened to the moth radio hour, you've experienced how ordinary people create an extraordinary event simply by sharing meaningful anecdotes from their lives.
well, we're a bunch of moth-o-philes taking a slightly different tack.  storytelling remains central to the evening, but we believe there's even more magic to be made when storytelling is shared among friends & neghbors in a conversational setting instead of a "performance" setting.
so we'll provide the environment.  you provide the stories.  together we'll create the good times.
what's the format for the evening?
it's very much a work in progress, so pretty much everything is on the table right now.  here's a short list of the few items that are for certain ::
we'll always have 1 or 2 featured storytellers to break the ice.  after they share their stories, we'll pick a few names from the "hat" 
the gathering will always be intimate -- never more than 20-25 people
the ZENMothra community will largely drive the direction we take going forward
because the ZENMothra is first and foremost a social event, we're making our program a friday night gathering among friends.  here's what to expect ::
| | | |
| --- | --- | --- |
| 6:30am - 7:00pm | ::  | arrive & mingle over appetizers and drinks |
| 7:00pm - 8:30pm | :: | storytelling time |
| 8:30pm - 9:00pm | :: | mingle for a while longer |
| 9:00pm - ?? | :: | for those who have purchased dinner tickets, our table awaits us! |
what's for dinner?
zio's bistro is pleased to offer a choice from one of the following entrees  ::
apple & walnut salad with grilled salmon
Fresh field mixed greens topped with granny smith apple wedges, grilled asparagus, maple honey glazed walnuts, crumbled gorgonzola cheese & grilled salmon. 
 
chicken marsala
sauteed cutlets with fresh sliced mushrooms in marsala wine sauce. 
 
chicken marsala
sauteed cutlets with fresh sliced mushrooms in marsala wine sauce. 
 
truffled chicken risotto
garlic grilled chicken and a spicy broccoli rabe in creamy risotto finished with a hint of white truffle oil. 
 
baked haddock maria
filet of fresh haddock backed with a creamy lobster sauce and topped with seasoned panko crumbs.  served with mashed potatoes.


braised beef short rib
fork tender, rootbeer braised short rib in jus served with mashed potatoes and broccoli rabe. 
 
anything else i need to know?
yeah, there's probably a few things we should cover with you up front  ::
first and foremost, the ZENMothra is about having fun. 
second (and only slightly less important) is you must commit to making making new connections with your friends & neighbors (or just making new friends!).
WARNING :: there is no political correctness at the ZENMothra.

storytellers are free to use "adult" language and / or discuss content others may find offensive.

  if you're sensitive to such things, then  ZENMothra may not be the kind of gathering that's for you.
although we ask everyone to leave political correctness at the door, we do have one absolute rule for those in attendance -- any stories you share cannot contain attacks on other individuals or groups (ethnic groups, political groups, etc., etc.)  violators will be publicly humiliated... or worse.
december's featured tellers and their stories
ruth canonico
story :: scottish (gypsy) traveler storyteller duncan williamson and his wife linda put together a collection of stories called, "tell me a story for christmas" in the 1980's. these stories appealed to those who had little to give materially, but understood the gifts of the heart.  storyteller ruth canonico, who met duncan and his family in scotland two decades ago, will share one of these uplifting tales for the season of miracles.
brief bio :: ruth is a singer, storyteller and folklorist raised in a family where stories and singing were a daily ingredient of family and community life. she has performed as a traditional folk-ballad singer and storyteller at festivals, folksong and storytelling clubs, schools, libraries, museums, arts and community centers in great britain and new england for over 20 years. 
helena leet-pellegrini
story ::  i think a family's true treasure is made up of the stories that get remembered all the way from grandparents to grandchildren.  I've got a couple of such tales to share.
brief bio :: helena leet-pellegrini, a psychologist and creative expression coach, has appeared at various storytelling venues.  earlier this year she won an award at the massmouth boston story grand slam.  at the boulder fringe and at passim's in cambridge, she has performed her one-woman show, "living out loud," which includes a moving and humorous look at growing up in an immigrant Italian family with an anarchist grandfather.
susan pittman
story ::  "i was a teenage snow bunny"   describes the winter of 1969, a time when my family was forcibly relocated from our southern california home for reeducation in the city of seattle (or according to their propaganda because of a career opportunity for my dad). I had to learn to adapt to survive..
brief bio :: susan has worked as a newspaper reporter, education writer, and tool catalogue indexer (where she screwed up the entire index with an ill-timed "sort" command and had to input the whole thing again). after ten years of teaching she now works as a low-level special education administrator -- a job which can most easily be described as "complaint department."   surprisingly, perhaps, she loves it.
When & Where
15 Main Street, 2nd Floor
Hopkinton, 01748


Friday, December 16, 2011 at 6:30 PM (EST)
Add to my calendar
Organizer
zen bungalow
the zen bungalow is both a physical space and a diverse community.
as a physical space, we think we have something pretty special.  by day we're a light, airy and inspiring professional office -- with a conference room and zen water garden rounding out our special features.   and because we think work - life balance is important to success in both, we occasionally come alive at night (and on weekends) with workshops, yoga classes and cultural events.
our community is as diverse as our space.  our consultants, freelancers, remote workers, small businesses & non-profit organizations all contribute to creating the simplicity, clarity and focus that is our hallmark.
an initiative of main street ventures, the zen bungalow is the place for unparalleled strategic collaboration.  and fun times.  check us out!
ZENMothra # 2 :: an experiment in local storytelling