2-days of Relaxation, Rejuvenation and Horses @ Artemis Hill Farm. IN person, INTERACTIVE experience with horses.
About this event
Zenerjen's Dream Horse Getaway Weekend
We know how devastating the last year has been for everyone and the effects are still felt, especially for our moms, caregivers and nurturers.
Mom's are always expected to "do it all" and that takes a toll! Covid sucker punched the world making it impossible to forget. That's why Artemis Hill Farm and Zenerjen are providing a day of complete rejuvenation and relaxation.
An experience that normally costs over $2k is now being offered for a limited time at only $497. We're offering this amazing price as a service to all you moms because we love you and know how hard you've been working.
It's time to indulge without guilt, because you deserve it! Don't wait till you're depleted and sick to fill yourself back up.
Imagine waking up to panoramic views and a symphony of birds as you enjoy your morning brew on this Equine Farm. Forgetting past pains and daily tasks, leaning into the comfort of knowing that everything works out beautifully.
Get away for two days and spend time with rescued horses in nature.
The DreamHorse Getaway experience is Zenerjen's retreat getaway that allows you to learn from and about horses. All while fully immersing in a relaxing vibe as you build relationships and connections with horses, as well as other like minded individuals.
Relax and learn the tools and strategies you need to step back into your life and into your zen!
INCLUDED: 2 Ticket Options
2 Night stay at Artemis Hill- Includes 6 meals ($497 Ticket)
In Person Observer or Virtual Observer ($97 Ticket)
The Zenerjen 5 Day Persona Intelligence Course*
2 FULL days of playing with and learning from horses
SWAG Bag
Private coaching session with Jen Zoë, post weekend
Theta Meditation Healings
Invitation to join Zenerjen's ZenClub Community
Opportunity to join our mission of saving horses
To learn more about the 5 DAY COURSE, click here>>
Only 8 participant spots open, grab yours now!!
Due to the intimate nature of these events, no refunds will be issued.
For more information or to talk to a representative email: hello@zenerjen.com
(Photos and videos will be taken throughout the weekend and images may be used for future programs as part of the Zenerjen mission to save horses and change lives.)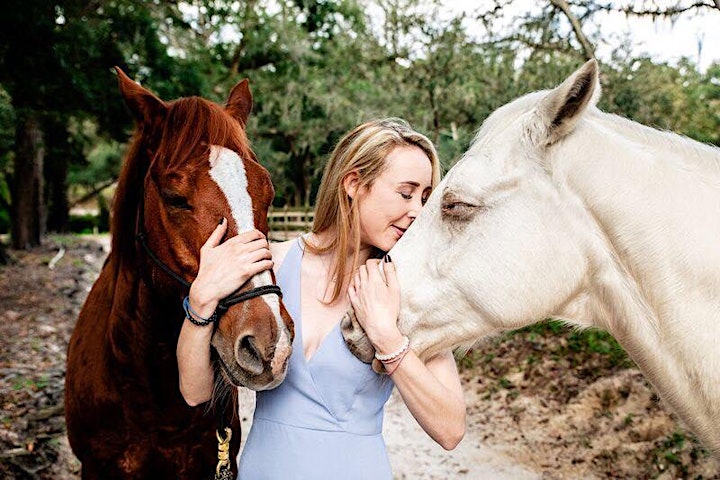 Organizer of Zenerjen Dream Horse Getaway Weekend