Description
Register by: February 26, 2019.
Stepping away from your desk for a day is never easy, but our full day Admin training will give you the knowledge you need to make your support strategy a reality.
Whether you're just getting started, or are a seasoned Admin looking to grow your skill set, we have a learning track for you. Our team of expert trainers will guide you throughout the day, ready to help answer questions and troubleshoot with you.
This interactive session also offers lots of opportunity to network with other Admins, sharing your challenges and learning from each other. Get ready to take your customer support experience to the next level after completing this training.
---
Registration Options- (Please only choose 1 track as they happen concurrently on March 5th)
- 101 Track (Agenda)
- 201 Track: (Agenda)

Which track should I register for?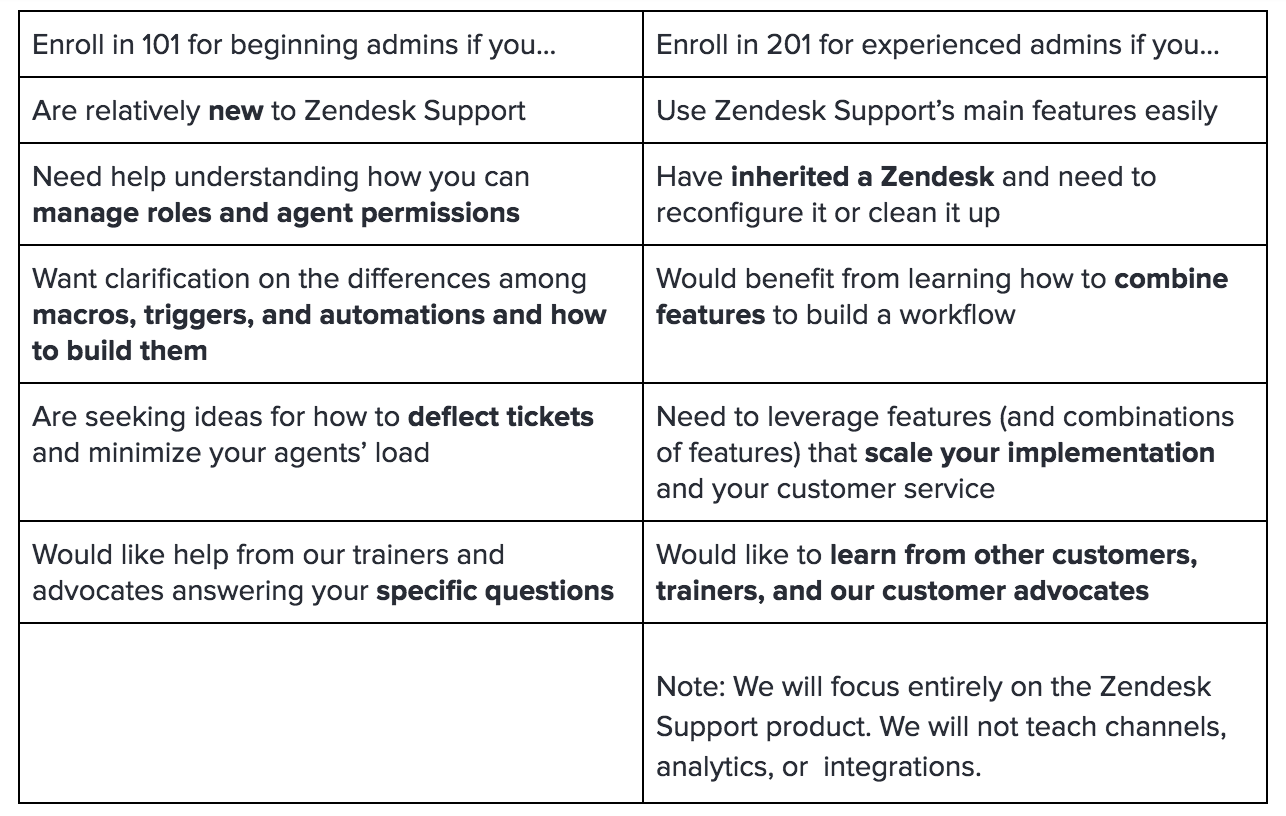 How will the sessions be structured?
All sessions at the Zendesk Training Day are interactive. They'll include demos, hands-on exercises, and lots of lab time and Q&A with our trainers. Don't forget your laptop! After the event, you will receive your own copy of the training materials.