Zeiss Lenses, Metadata Technology & VFX + Ad Wars @ Oct. 11th LAPPG Meeting

Wednesday, October 11, 2017 from 7:00 PM to 10:00 PM (PDT)
Event Details
Join us for our next meeting on Wednesday, October 11th, 2017 (doors open at 7pm) featuring two special presentations:

ZEISS LENSES, METADATA TECHNOLOGY & VFX

We are excited to have Snehal Patel joining us from Zeiss Cine Lenses to discuss lens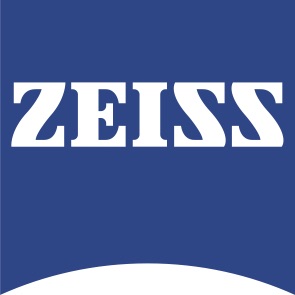 shading and distortion metadata for VFX and other applications. Snehal will be introducing the group to the talented VFX Supervisor, Scott E Anderson of Digital Sandbox (http://dsbx.us) who has utilized the Zeiss eXtended Data (XD) technology and he will share how it can lead to a more versatile, cost effective and advanced workflow. Scott has a long history in VFX and has worked on many features including, The Abyss, Terminator 2, Hollow Man, Babe and King Kong.


 [Here is an interview and some videos about Scott's work with Zeiss lenses: http://lenspire.zeiss.com/en/zeiss-extended-data/]
 AD WARS: WORKFLOW TIPS & CHEATS
WITH KEVIN GOOD

 

Hollywood for ugly people: Washington, DC.

Kevin Good, who has worked for years in the trenches of political ad work, shares his secrets. It's a hyper-paced environment in which a very small team is responsible for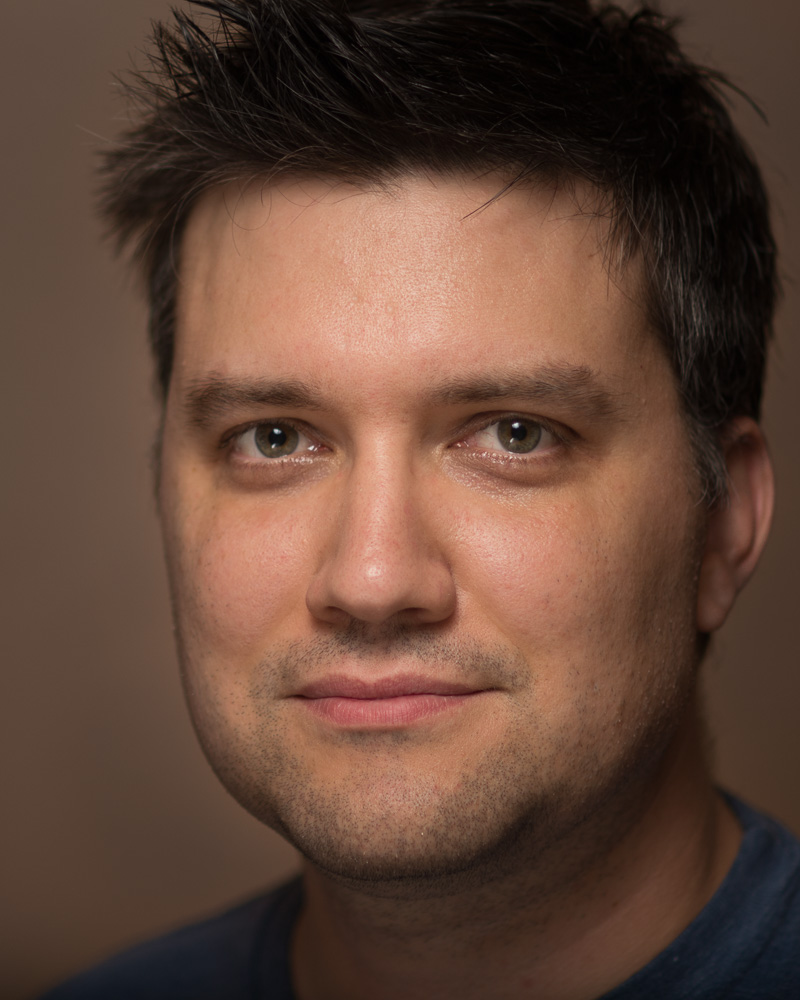 delivering hundreds of ads with quick turn-arounds: ads that have to stand-up against opposition ads that will run head-to-head on the airwaves. It's a unique production environment, but one that faces the same pressures familiar to others: tight deadlines, creative burnout, constantly moving quality bar.

We all have to create high quality work, with quick turn-arounds. How can we do more for less with less time? What 'cheats' make our lives easier?

Kevin will be joining us to talk creative workflow, production tips, and lots of other things NOT politics.

[Have a look at Kevin's last visit to LAPPG where he wowed us with some creative solutions for VFX for indie filmmakers. Click here.]
***As always there will be plenty of time to network, enjoy some coffee and participate in our great giveaway which includes thousands of dollars of amazing prizes from our generous partners!

$5.00 cash kindly requested at the door will include 1 giveaway ticket.
Location:

Roth Hall

1714 21st Street

Santa Monica, CA 90404
Click for a map here.
***Street parking is available as well as a Crossroads parking lot on 22nd Street.

---
VIMEO LIVE IS HERE!

Vimeo, the world's largest ad-free open video platform, announced today an agreement to acquire Livestream, the leading live video solution that powers over 10 million events a year. Vimeo also rolled out its own Vimeo Live product, offering professional live streaming

capabilities directly through its platform for the first time. Following completion of the acquisition, Livestream's offering will be integrated with Vimeo to empower creators to capture, edit, stream, and archive live events, as well as host, distribute and monetize videos, all in one seamless workflow. The move into live streaming positions Vimeo as the most complete video solution in the market for businesses, organizations and professional creators.
 LEARN MORE HERE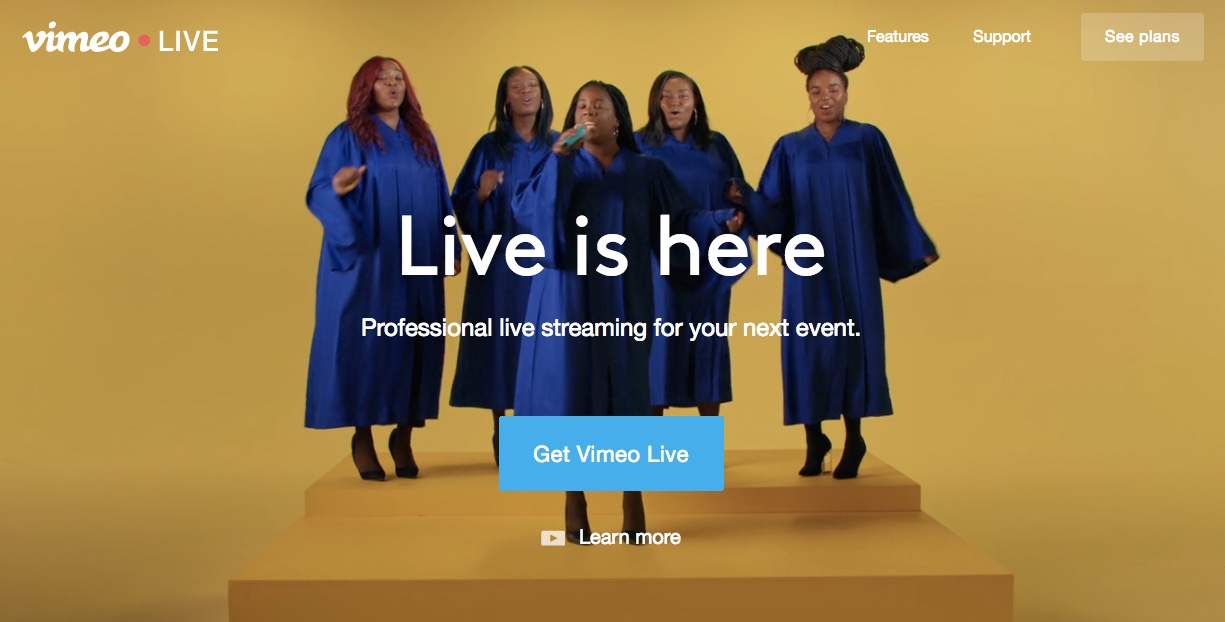 ---
SUBMIT YOUR VIDEO FOR THE CHANCE TO WIN WITH LACIE

You in your element. Captured.

Create and upload a short video showing us you in your element. Whether you're holed up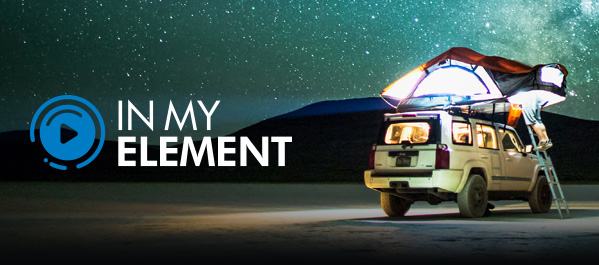 in your studio or diving into the mouth of a canyon, we want to see the people places and moments that most inspire you.

The winning work will be chosen by two world-class creative judges, Zak Noyle and Andy Best, and an online public vote.

It's your chance to show off your creative visual composition, tell a strong story and be seen, judged and championed by two world renowned creatives. It doesn't get much better than this.


Grand prize
• LaCie 6big 24TB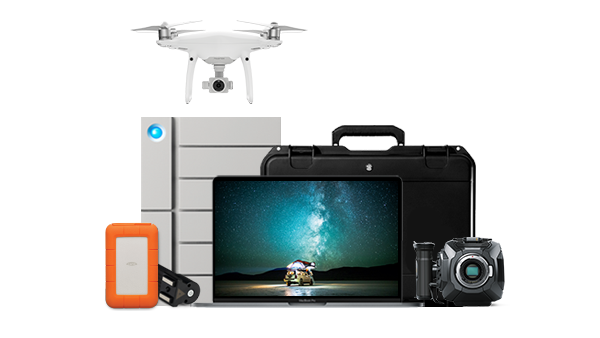 • LaCie Rugged Thunderbolt USB-C 1TB (SSD)
• DJI Phantom 4 Pro
• MacBook Pro 15 inch TouchBar
• Blackmagic 4k Cinema URSA Mini
• Quasar Science Q-Lion Rechargeable Lithium Ion Lamps 3 pack
• Innovativ Digicase – Lite Ultra Kit

Second prize
• MacBook Pro 15 inch TouchBar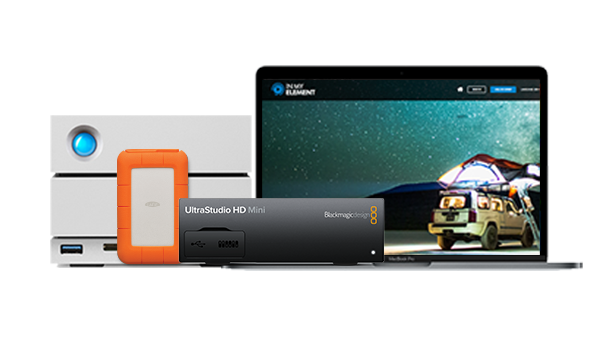 • 2big Dock 20TB
• Rugged Thunderbolt USB-C
• Blackmagic UltraStudio HD Mini


Third prize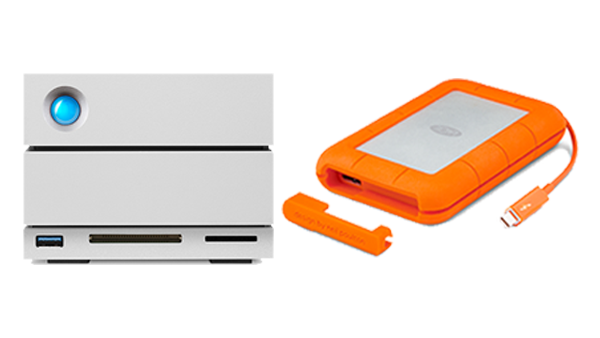 • 2big Dock 20TB
• Rugged Thunderbolt USB-C


 #InMyElement


Learn more and enter here.
---
OWC PRESIDENT, JEN SOULE,  NAMED FINALIST IN 14th ANNUAL STEVIE® AWARDS FOR WOMEN IN BUSINESS

Other World Computing (OWC®), a leading zero emissions Mac and PC technology company, President Jen Soule was named a Finalist in the Female Executive of the Year – Consumer Products category in the 14th Annual Stevie®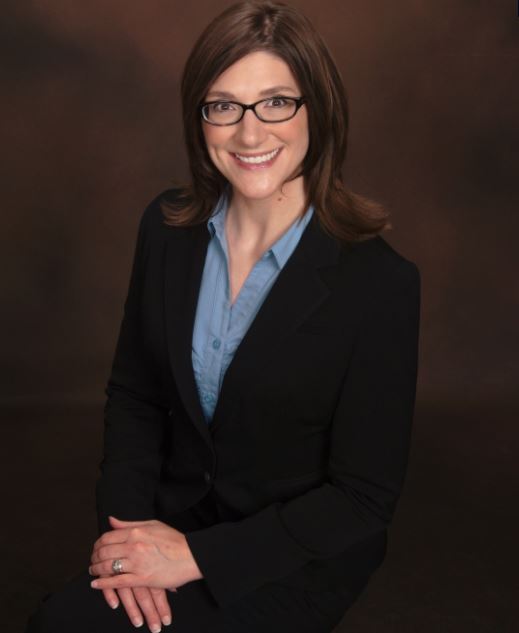 Awards for Women in Business, and will ultimately be a Gold, Silver, or Bronze Stevie Award winner in the program.

Jen Soulé broke ground as the first person to hold the title of President of OWC, and in the past year took on a much larger role in the daily running of the $87 million company, freeing up Founder/ CEO Larry O'Connor to expand on strategizing the future direction of the organization. Soulé played a key role creating channel marketing collaboration, developing new international partners, and communicating new corporate strategy and goals. Soulé started as an OWC Sales Rep in 1997, moving on to manage the sales team before leading product development, and eventually becoming the company's first President in 2014. Being an integral part of OWC's growth for 20 of the company's 29 years gave Soulé a unique perspective on the value of each department and person at OWC.

Gold, Silver and Bronze Stevie Award winners will be announced during a gala event at the Marriott Marquis Hotel in New York on Friday, November 17th.

---
2017 DCS POST PRODUCTION EXPO

The Digital Cinema Society will again hold their annual Post Expo at the Chaplain Theater on the Raleigh Studios lot in Hollywood. It will be held this year on the afternoon of Sunday,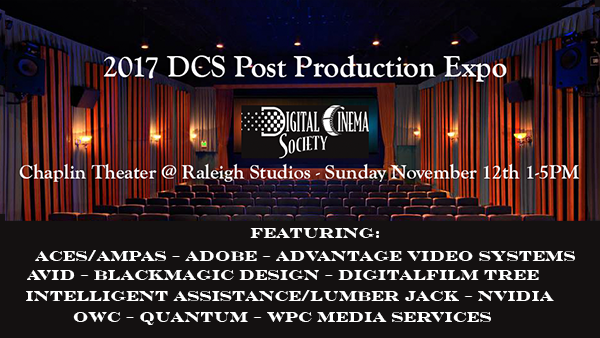 November 12th from 1PM to 5PM.
 
They'll cover a wide variety of Post Production topics including:
VR Post – Migrating from Final Cut 7 – Look Management – Storage – Content Security – Taking Advantage of the Cloud for Post Collaboration and Distribution

Special guests pending confirmation include leading Post Production Creatives and Technologists. Light refreshments will be served courtesy of OWC and MacSales.

The event is open to all, but RSVPs are mandatory. To register, send an email with your contact details and "Post Expo" in the subject line to: RSVPtoDCS @digitalcinemasociety.org


Click here for more information.
---
SUBSCRIBE TO LAPPG'S YOUTUBE CHANNEL TO CATCH UP ON MISSED MEETINGS

Missed a meeting with something you really wanted to learn about? Every week we're posting key highlights from our monthly meetings - recent ones and older ones!  SUBSCRIBE HERE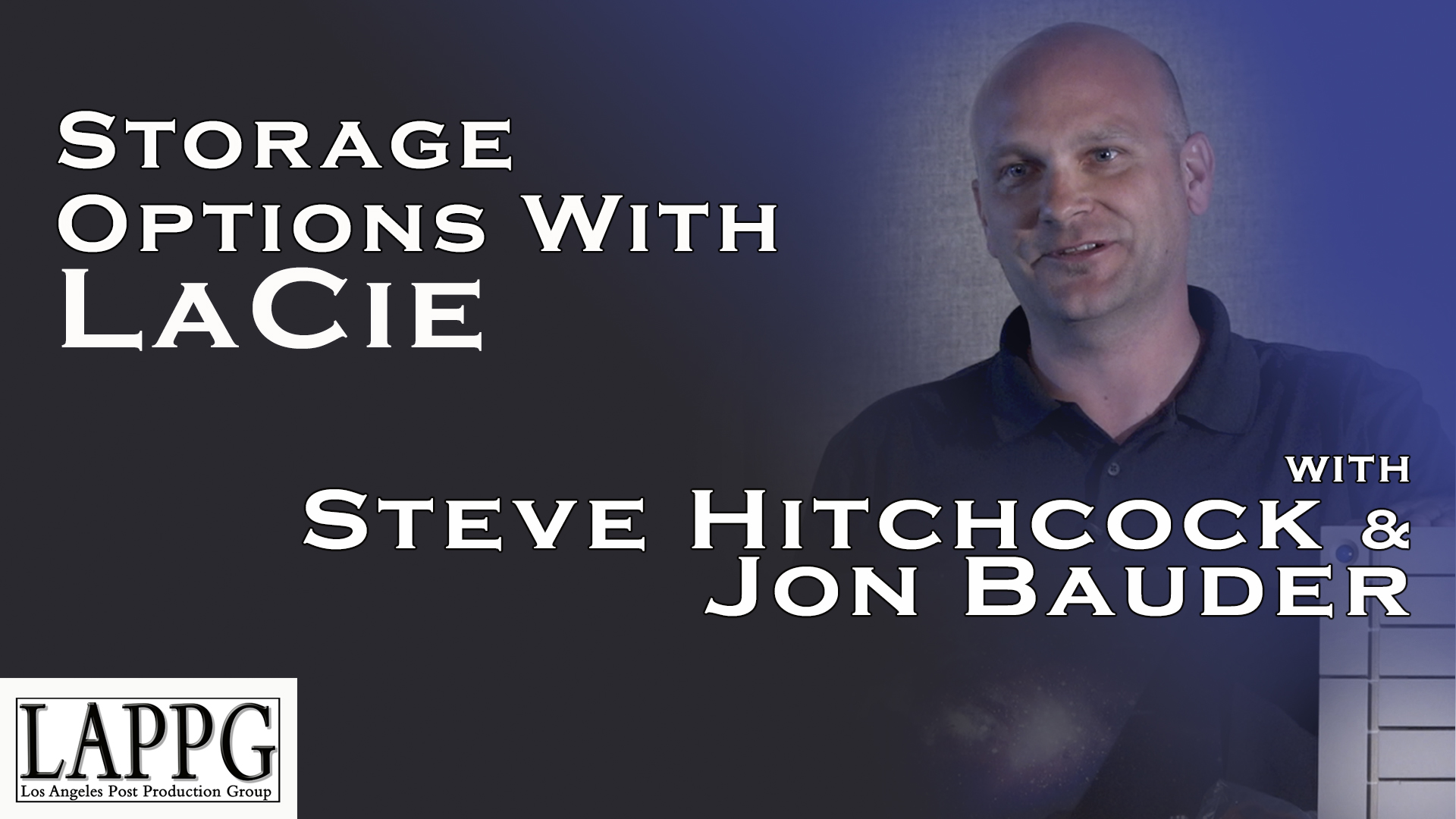 This week, Seagate Technologies' Steve Hitchcock and Jon Bauder discuss many new options for LaCie products including their new RAID management system and software updates that allow much more flexibility with drive configuration and rebuilds.
Watch the highlights here:

https://www.youtube.com/watch?v=uHmfF6rknIY&t=300s
---
BLACKMAGIC DESIGN VIDEO HELPS THOSE SWITCHING FROM FCP7
With the upcoming release of mac OS, it's been announced that Final Cut Pro 7 will no longer be supported. To assist FCP7 editors, Blackmagic Design has created a short video to help with the switch from FCP7 to editing in DaVinci Resolve.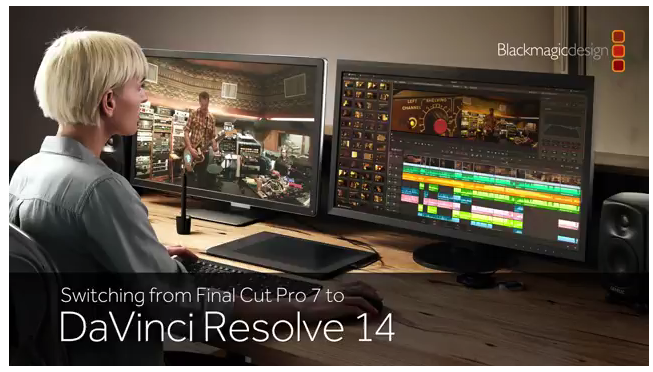 The video, which is available here, outlines the similarities between editing in the two NLEs and introduces many of DaVinci Resolve 14's new features. It also includes a very quick introduction to DaVinci Resolve 14's color grading and audio editing capabilities for those editors that are interested in other aspects of the post process. Since DaVinci Resolve 14 can import timelines from FCP7, shares many of the same keyboard shortcuts, uses a similar editing and trimming model, and is available in a free version, it's a good alternative for editors needing to make the change from FCP7.
---
SAVE THE DATES FOR THESE UPCOMING MEETINGS

LAPPG October Meeting – Wednesday, October 11th, 2017 – Roth Hall
LAPPG November Meeting – Wednesday, November 8th, 2017 - Roth Hall
LAPPG December Meeting – Wednesday, December 13th, 2017 - Community Room
---
DIVULGE DANCERS' FILM FESTIVAL (DF2)


Divulge Dancers' Film Festival (DF2) is a 2 day high energy event that will showcase dance videos, music videos and dance related films with live performances from some of the best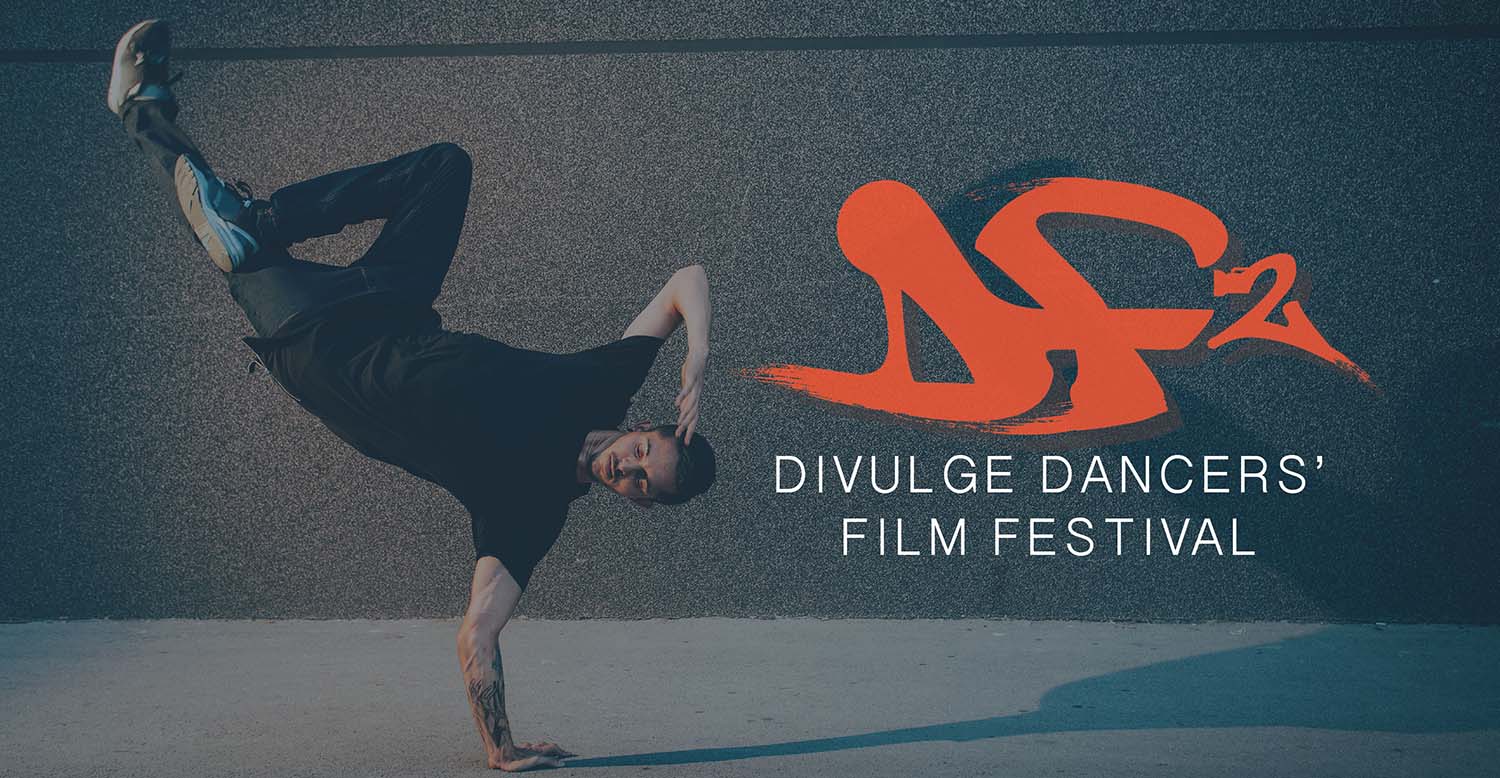 dance crews around the globe. The festival will be held October 14-15, 2017 at The Los Angeles Film School.


DF2 is a social event that aims to unite accomplished and emerging filmmakers, choreographers and dancers to share their passionate, creative, and captivating work. DF2 is poised to feature short and feature-length films, dance videos, music videos, and dance promo trailers.

 Visit them at: www.divulgedancersfilmfestival.com
Tickets for purchase at: https://filmfreeway.com/festival/DivulgeDancersFilmFestival/tickets
HEAD TO CUPERTINO FOR FCPX CREATIVE SUMMIT 2017
David Tillman joins FCPX Creative Summit as the featured keynote speaker! Tillman is a Peabody award-winning and Emmy-nominated producer, editor and writer who has been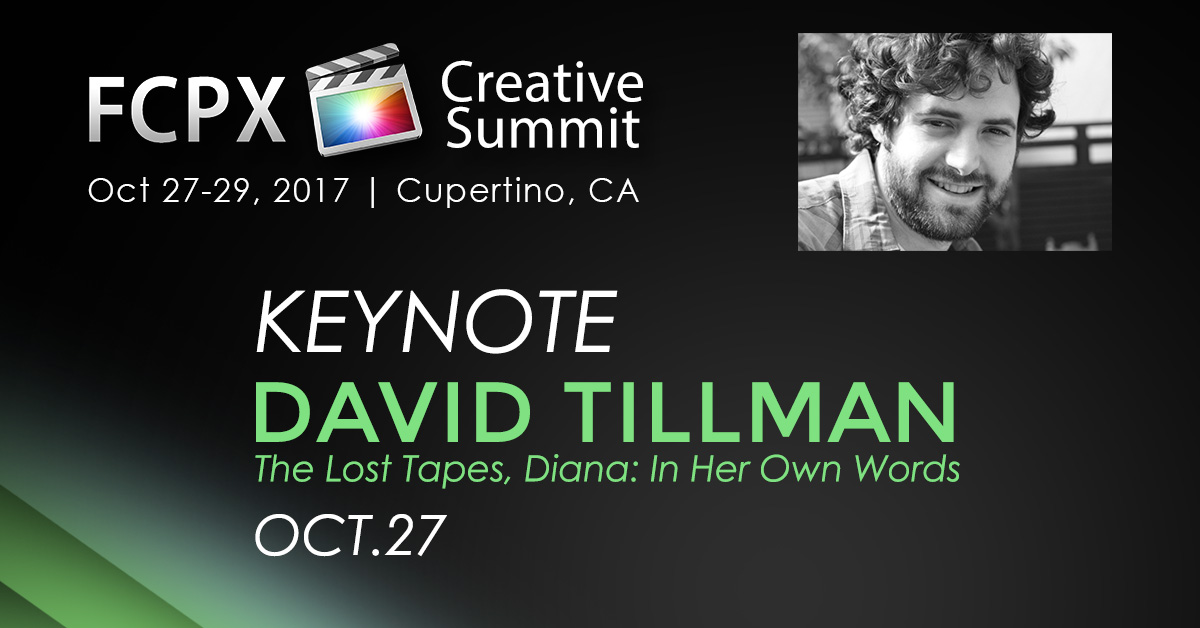 making films for over 20 years.
FCPX Creative Summit heads back to Cupertino, CA on Oct. 27-29, 2017! Join top TV, film and video editing professionals for 3 days of innovative training on the latest techniques and workflows in the FCPX ecosystem.
Gain access to exclusive events, including a trip to the Apple Campus to meet with Apple's product team. Last year, Apple used this event to announce the new Final Cut Pro X 10.3 version!
Mingle with your peers and industry renowned speakers, and hear from great companies on the latest tech and gadgets that can improve your workflow at our Expo Night at the Juniper Hotel. http://ow.ly/iyHQ30euved Save $100 on your pass with code LAPPG17.
---
---
We thank the following partners for their generosity and support of our monthly meetings. Please visit them:
Adobe, Advantage Video Systems, Art of the Guillotine, Blackmagic Design, BorisFX, Creative Handbook, Digieffects, Digital Rebellion, GoPro Entertainment, Imagineer Systems, Indie Shooter, Intelligent Assistance, iZotope, LaCie, Mercury Production Report, Other World Computing, Pro Sound Effects, Pro Video Coalition, ProductionHUB, Shutterstock, Sound & Picture, Vimeo, Zeiss.

We look forward to seeing you on Wednesday, October 11th!
Sincerely,

Los Angeles Post Production Group
Please visit www.lappg.com for discount offers, job listings, industry news and more.
When & Where

Crossroads School for Arts & Science
Roth Hall
1714 21st Street
Santa Monica, CA 90404


Wednesday, October 11, 2017 from 7:00 PM to 10:00 PM (PDT)
Add to my calendar
Organizer
The Los Angeles Post Production Group is a professional organization for people with a passion for film, video and the digital media finishing process.

The LAPPG discusses all aspects of post production, from picture and sound editing to color correction, visual effects, codecs, storage and post workflows.

Expert presenters and leading companies come to our monthly meetings and share new technologies, techniques, tools, products and best practices to aid us in telling great stories.
We also provide our members with great offers and discounts as well as opportunities to network and make industry connections.
Membership is free and you need not live in Los Angeles to take advantage of this great resource.
To become a member please email your name and information about yourself to membership@lappg.com.