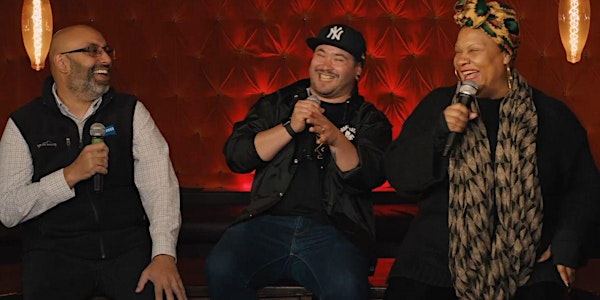 ZEISS Cinematography Lounge & Party
ZEISS Film Festival Week is Back! Get Down with ZEISS at the Cinematography Lounge & Party
When and where
Location
Downstairs 625 Main Street Park City, UT 84060
About this event
This January, ZEISS will once again open the doors to its Park City Cinematography Lounge. The Utah event will take place during film festival week on Tuesday, January 24th at the popular Downstairs venue located at 625 Main Street. Food, camaraderie, and conversation about craft, tools and cinematography will be served all day.
The Cinematography Lounge highlight will be the don't-miss ZEISS Conversation series with celebrated cinematographers, presented live on stage from 10am to 4pm, but doors are open from 9am to 7pm.In the casual atmosphere, visitors are invited to demo the full range of ZEISS lenses including the Supreme, Supreme Prime Radiance, and CP.3 Compact Primes, CZ.2 Cinema Zooms, LWZ.3 Lightweight Zoom, plus videography/photography lenses.
Walk-ins Welcome at Cinematography Lounge 9am - 7pm:
9am – Lounge Doors Open
10am-11am: ZEISS Conversations with Jenni Morello, Director of Photography for Judy Blume Forever, Victim/Suspect, Under G-d, and Additional Cinematography for Invisible Beauty
1pm - 2pm: ZEISS Conversations with Bryn McCashin, Director of Photography for My Animal
3pm - 4pm: ZEISS Conversations with Laura Valladao, Director of Photography for Fremont
7pm Lounge Closes
**Cinematography Lounge Closed 7pm - 9pm**
Must Register for Party 9pm - 1:30am:
9pm – ZEISS DJ Party
1am – Party Closes
The day doesn't end when the sun goes down. Film Festival Pass Holders can pre-register here and reserve their place for ZEISS' late-night DJ Party. Drinks will be flowing from 9pm until 1am, with music by DJ Bangarang.
Party Badge Pickup:
**We strongly encourage that all party badges be picked up at the Cinematography Lounge between 9am-7pm, offering the perfect excuse for attendees to warm up and refresh with the ZEISS crew.**