Sales Have Ended
Ticket sales have ended
ONLINE TICKET SALES HAVE ENDED. Tickets are available at the BOX OFFICE
Sales Have Ended
Ticket sales have ended
ONLINE TICKET SALES HAVE ENDED. Tickets are available at the BOX OFFICE
Description
ZEBRA RETURNS TO PHOENIX !

After a successful return to the West Coast in over 20 years this past Feburary. ZEBRA returns buy popular demand! Celebrating their 40th Anniversary in 2015 and the 35th Anniversary of their Debut Album ZEBRA returns with a second run of West Coast dates this time stopping at Cactus Jacks in Ahwatukee. If you missed them in February here is your chance to see them. If you saw them in February here is your chance to see them again !! Get your tickets early as this show will SELL OUT !
Performing their self-titled Debut Album in its entirety celebrating the 35th Anniversary of its release in 1983 / Classic ZEBRA tunes and classic ZEPPELIN.

SHOW IS ALL AGES
Special Guests :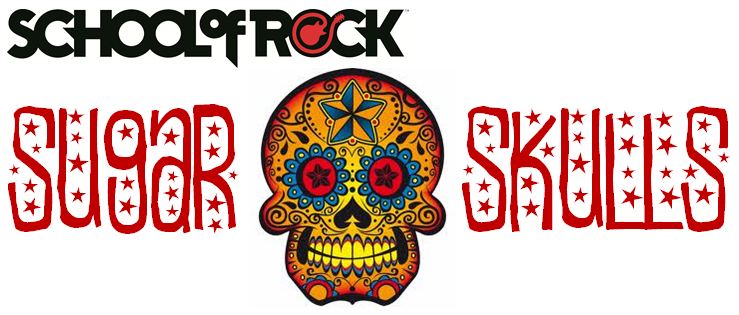 Sugar Skulls 7:30
Icons and Anthems 8:20
ZEBRA 9:30 SHARP !
ZEBRA is :
Randy Jackson - Lead Vocals /Guitar
Felix Hanemann - Bass Guitar /Keyboards / Vocals
Guy Gelso - Drums
ZEBRA galloped out of New Orleans in early 1975. The trio, consisting of Randy Jackson, Felix Hanemann and Guy Gelso, concocted their moniker from a 1926 Vogue magazine cover and soon won over the South and East Coast. In 1982 ZEBRA's self-titled debut album went gold and was the fastest selling debut album in Atlantic Records' history thanks to the radio and MTV airplay of "Tell Me What You Want" and "Who's Behind the Door?". Veteran producer Jack Douglas (John Lennon, Aerosmith, Cheap Trick) also helmed the follow-up, "No Tellin' Lies". The songs range from the hard-rocking "Wait Until the Summer's Gone" to the Beatle-esque ballad, "Lullaby". With the release of their third Atlantic album "3.V", Zebra took their career one step farther: the album's credits read "Produced by Randy Jackson and Zebra". Thus, for the very first time, the group gained complete control of its creative output. A collection of the finest songs they have ever written, "3.V" clearly shows ZEBRA's lasting power and originality. In all, ZEBRA fans enjoyed a total of five videos aired on MTV and have given the band combined album sales of nearly 2 million worldwide. ZEBRA emerged from the studio again in 2003 with "ZEBRA IV", on Mayhem Records. This could possibly be the best effort by Zebra to date with powerful cuts which include "Arabian Nights", "Why" and "Waiting To Die". ZEBRA's live performances often last over two hours and showcase their new material along with all the classic ZEBRA tunes: "Who's Behind the Door?", "Tell Me What You Want", "Wait Until the Summer's Gone", "Bears", "One More Chance" and other all-time favorites including an occasional Led Zeppelin cover. "ZEBRA THE DVD", released in 2008 captures the band's energy and power on stage. The DVD features live concert footage from both Long Island and the House of Blues in New Orleans in addition to several interviews and bonus features. . In 2010 Zebra was inducted into the Louisiana Music Hall of Fame and is acknowledged as Louisiana's #1 Rock and Roll band by the Louisiana Music Commission. On October 18, 2012 Zebra was inducted into the Long Island Music Hall of Fame.

2015/2016 Saw ZEBRA celebrate its 40th Anniversay . Continuing to meet the demand for its Live Shows ZEBRA played the "Monsters of Rock Cruise", Festivals, and 40th Anniversary Shows in New Orleans, Long Island, Florida, New York City, St. Louis and Texas and filmed a Live Concert DVD in Alabama in December 2016.

ZEBRA continues the celebration with a return of live shows on the West Coast in November 2018 !!