Join us for an in-person event with film and culture critic Zeba Blay for the launch of her new book Carefree Black Girls.
About this event
Join us for an in-person event with film and culture critic Zeba Blay for the launch of her new book Carefree Black Girls: A Celebration of Black Women in Popular Culture. Joining Zeba in conversation will be Emmy-nominated writer, director and executive producer Janet Mock. This event will be hosted in the Strand Book Store's 3rd floor Rare Book Room at 828 Broadway on 12th Street.
Can't make the event? Purchase a signed copy of Carefree Black Girls here.
STRAND IN-PERSON EVENT COVID-19 POLICY:
In-person events will be presented to a fully vaccinated audience. All patrons over the age of sixteen will be required to show proof* of having completed the COVID-19 vaccination series at least 14 days prior to the date of the event. New York State has now clarified that a child up to the age of 16 who is unvaccinated and accompanied by a vaccinated adult may, in fact, attend events that otherwise are open only to people who are vaccinated. In such an event, the child will not need to be socially distanced, but they will need to wear masks at all times while attending the event.
*Proof of vaccination will be defined as either an original vaccination card (no photos!) or an Excelsior Pass. We will be checking to ensure compliance with the 14 day waiting period post-vaccination.
For contact tracing purposes, buyers must submit the following information at checkout for each attendee in the attending pod: Full Name, Address, Date of Birth, Email Address, and Phone Number. Registration will be required online. No tickets for entry will be sold at the door.
------------------------------------------------
An empowering and celebratory portrait of Black women--from Josephine Baker to Aunt Viv to Cardi B.
In 2013, film and culture critic Zeba Blay was one of the first people to coin the viral term #carefreeblackgirls on Twitter. As she says, it was "a way to carve out a space of celebration and freedom for Black women online."
In this collection of essays, Carefree Black Girls, Blay expands on this initial idea by delving into the work and lasting achievements of influential Black women in American culture--writers, artists, actresses, dancers, hip-hop stars--whose contributions often come in the face of bigotry, misogyny, and stereotypes. Blay celebrates the strength and fortitude of these Black women, while also examining the many stereotypes and rigid identities that have clung to them. In writing that is both luminous and sharp, expansive and intimate, Blay seeks a path forward to a culture and society in which Black women and their art are appreciated and celebrated.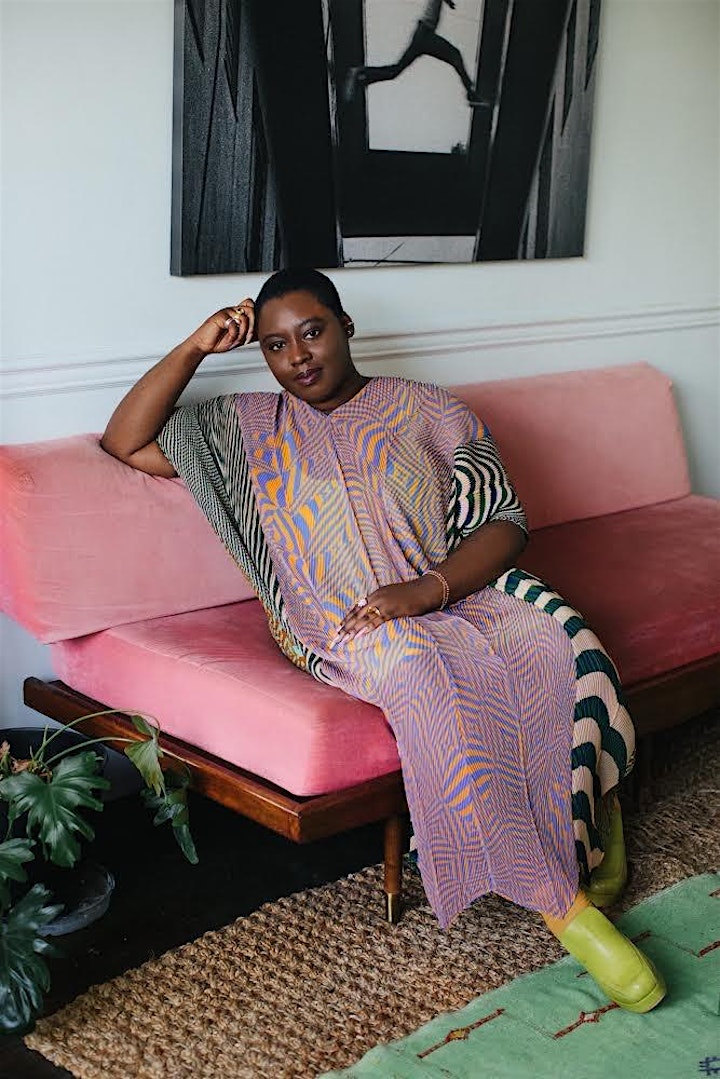 Zeba Blay is a film and culture critic who has contributed to publications including The New York Times, The Village Voice, ESSENCE, Shadow and Act, Film Quarterly, and Indiewire. Formerly Senior Culture Writer at HuffPost, Blay has spent her nearly decade-long career writing about pop culture at the intersection of race, gender, and identity. Born in Accra, Ghana, she is based in the New York City area.
Organizer of Zeba Blay + Janet Mock: Carefree Black Girls
Strand Book Store was born in 1927 on Fourth Avenue on what was then called "Book Row," an area that covered six city blocks and housed forty-eight bookstores. Our founder Benjamin Bass was all of twenty-five years old when he began his modest used bookstore and sought to create a place where books would be loved, and book lovers could congregate. Ninety years and a move over to Broadway, the Strand is still run by the Bass Family and is home to four floors of over 2.5 million used, new, and rare books, a wide array of bookish gifts, and fun literary events held almost every night of the week. From the dollar carts outside to the Rare Book Room on the third floor, and cheeky graffiti-ing throughout the store courtesy of Steve "EPSO" Powers, the iconic store now stands testament a place for book lovers to explore.