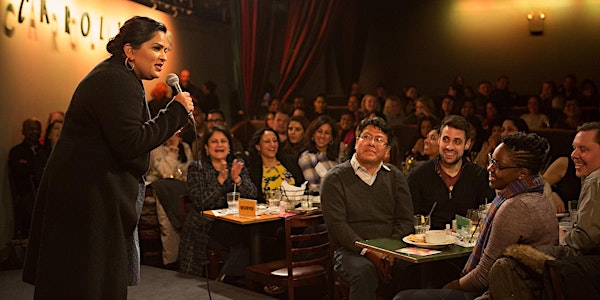 Zarna Garg LIVE at Laugh Factory Chicago
Location
Laugh Factory Chicago
3175 N. Broadway
Chicago, IL 60657
Catch the hilarious Zarna Garg LIVE at Laugh Factory Sunday, May 15th! Tickets on sale now!
About this event
Proudly representing brown women everywhere, Zarna Garg is a mom and lawyer turned award-winning screenwriter and stand-up comedian, highlighting the immigrant and American experience with her own signature style and she will be performing LIVE at Laugh Factory Sunday, May 15th ONE NIGHT ONLY!
Zarna performs for sold out audiences at top clubs across the country, and you can find her each month at the famous Caroline's on Broadway with her second hit show "Sari, Not Sorry," following her headlining debut, "My American Dream." She is a featured comic on Kevin Hart's Lyft Comic Series. She won Best Newcomer at Ladies of Laughter. She is also one of the winners of the #TY100 I Love NYC's SMB's 100 Small Business Owners. Zarna was the featured performer for the Outstanding Mother Awards in support of the Save the Children foundation with attendees including Halle Berry, Kate Hudson, Kris Jenner and more.
Her debut romantic comedy screenplay "Rearranged" won the Best Comedy Screenplay Award at the 2019 Austin Film Festival (placing #1 out of 11,000 scripts), and was also a 2019 Academy Nicholl Fellowships Semi-Finalist. The script has been optioned by Marginal Mediaworks.
She is one of a handful of female Indian comedians worldwide, and quite possibly the only one who publicly takes on her mother-in-law. Zarna is a rare voice tackling the type of humor few (if any) other Indian immigrant women have attempted before, and represents a demographic with few comedic influences.
Age restriction: 18 years and over 2 drink minimum per person (can be non-alcoholic or alcoholic beverage) General Admission is based on first come first serve. 18% service fee will be applied to all drink tabs at payment to be given directly to service staff.